At the Notification Ceremony for Ms. Minh Hanh.
(Cinet) - Designer Dang Thi Minh Hanh has been selected for the prestigious Fukuoka Prize for Arts and Culture 2015.
The information was released on July 7 at the awards announcement ceremony in Hanoi.
Speaking at the ceremony, Vietnamese Deputy Minister of Ministry of Culture, Sports and Tourism Huynh Vinh Ai praised Hanh for her active involvement in the fashion industry, as well as her contributions to honouring and bringing Vietnamese culture to the world.
For her part, Hanh said she was moved and proud to receive this prize, stressing that this accolade is not only an award for her, but also dedicated to Vietnamese culture.
She expressed her belief that Vietnam's fashion industry would make more progresses thanks to the country's rich culture and long history.
She also committed to work with young designers and join hands to make further contributions to the development of Vietnam's fashion industry.
A small fashion show was organised during the event filling the venue with models in garments from Hanh's collection.
Hanh is the second Vietnamese to receive the Fukuoka Prize, previously, historian and professor Phan Huy Le was the first Vietnamese to receive the Asian cultural award in 1996.
She was highly appreciated by the Fukuoka Prize Committee as an outstanding fashion designer in Vietnam. Based on her deep insight of Vietnam's original cultures, Hanh has created contemporary fashions by fusing Ao Dai (long dress) and time-honored embroideries and fabrics inherited from ethnic minority groups in Vietnam.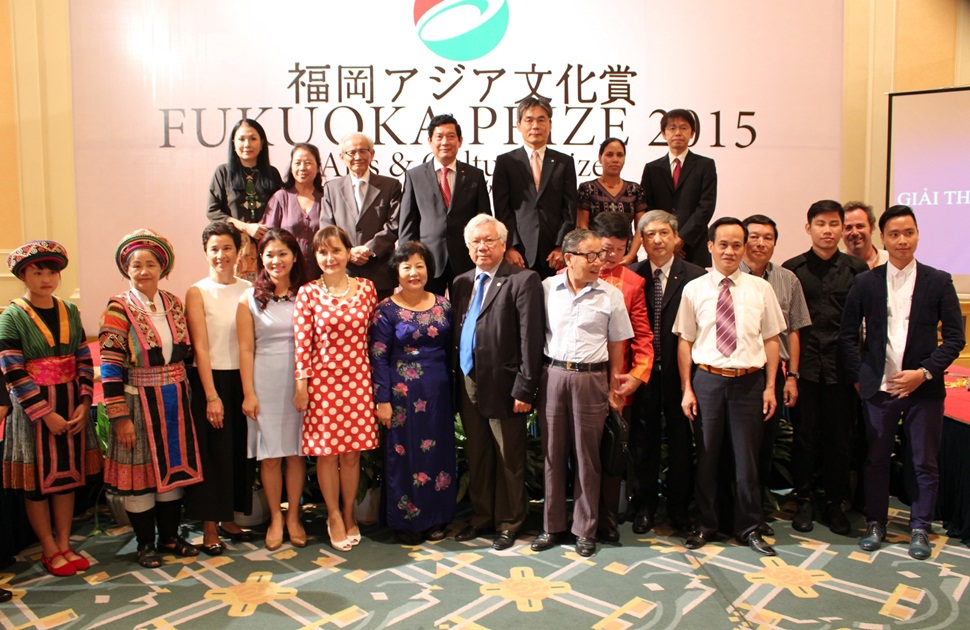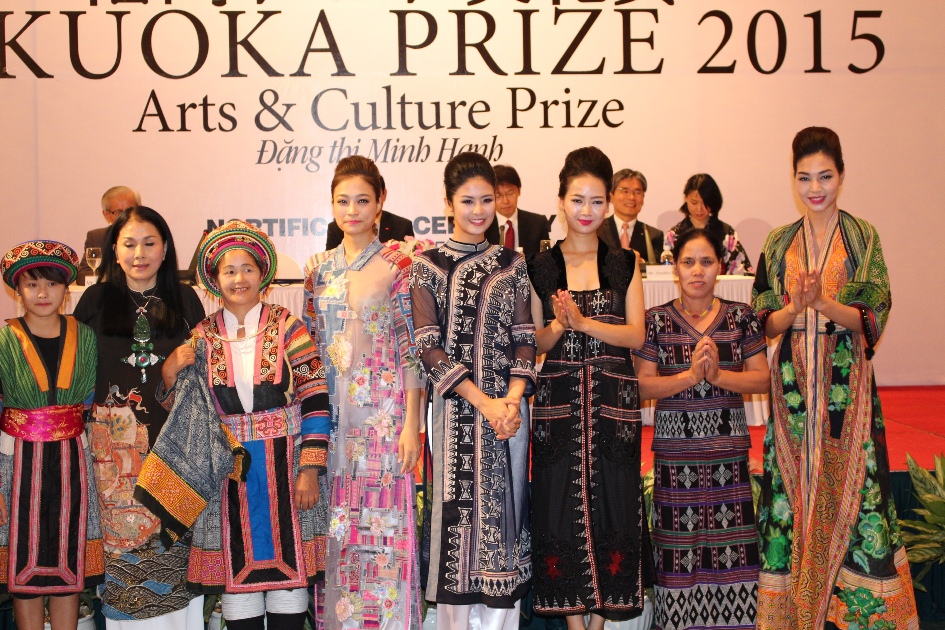 She has also organised many fashion shows in various parts of the world and developed young designers and the fashion market in Vietnam, contributing to the development of products imbued with Asian creativity.
She was honoured with the Special Award in Asia Collection in 1997 in Japan, which was the first international competition that she joined. In 2006, she received the Award of Chevalier dans l'Ordre des Arts et des Lettres (The Order of Arts and Letters) from the Government of France. Representing Vietnamese designers, she designed the outfits for national leaders at the meetings of the Asia-Pacific Economic Co-operation (APEC), held in Vietnam in 2006.
The Fukuoka Prize was launched in 1990 to award those who have made outstanding contributions to academia, arts, and culture in Asia while presenting to the world the diversity and the distinctiveness of Asian culture.