(Cinet)- The Vietnam-Asia silk cultural festival entitled "Bring traditional silk back to the modern lifestyle" opened in Hoi An city on March 28 drawing the participation of more than 70 delegates from 9 countries famous for their silk culture.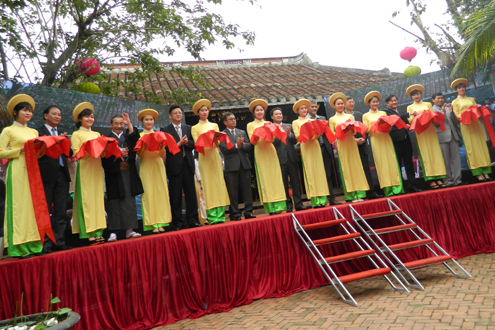 At the opening ceremony of Vietnam-Asia silk culture festival. Photo: Internet
As part of the activities to mark the 41st founding anniversary of the city and aims boost the traditional cultural values of Vietnamese silk in harmony with the development of Asian silk. The event has attracted the participation of seven traditional silk villages from Vietnam and many others from China, India, Italy, Japan, Myanmar, France, Spain, and Thailand among others.
The festival features the restoration of the "silk road on the sea" established 300 years ago from Hoi An to other countries; the traditional rituals of thurification for the Queen of Silk and the Hoi An Traditional Food Market.
The festival also introduced traditional silk weaving techniques of Tan Chau silk village, which was once famous for its My A brand; the silk weaving techniques of the Cham people; and traditional brocade weaving of the Katu ethnic people, among others.
A workshop entitled "World silk in the modern lifestyle" will be held within the two-day festival, gathering artisans, enterprises and researchers from Vietnam, Thailand, India, Japan and China in addition to the exhibition of silk products by craft villages and companies from across the world.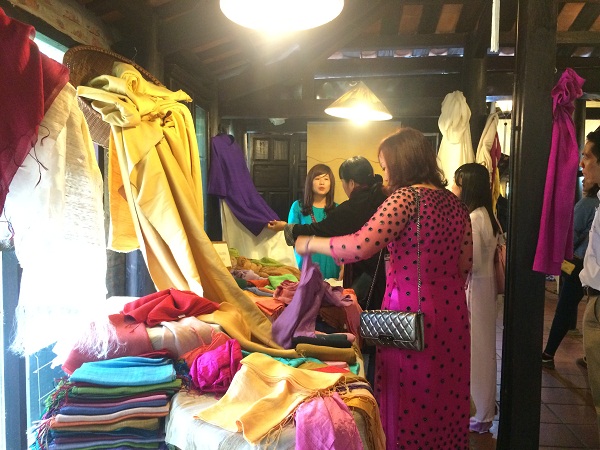 Photo: Internet
According to Vice Chairman of Quang Nam provincial People's Committee Le Van Thanh, the festival aims to honour cultural values of the silk profession and encourage silk artisans and producers to preserve traditional values of this industry. The event is also a chance for Vietnam to expand its international co-operation and promote Hoi An's cultural heritage to the world, Thanh said.
The festival will conclude on March 29.