(Cinet)- Pork pies of Uoc Le are a special dish in the traditional banquets, with the elegant and subtle imprints of Hà Nội's people.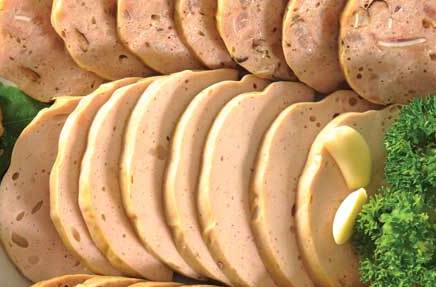 Pork pies of Uoc Le is well-known for its high quality as pork selection, meat splitting, and preparation technique are all to be done with great care. Uoc Le inhabitants do not resort to not-too-hot water to remove hairs of pig as it negatively affects pork quality which can not make good pork pies. After removing hairs, pigs are split into halves without being cleaned with water. Moisture on pig's skin is dried with dry towel. Pork is then classified.
Pork used to make pie is usually taken from pig's rump. Pig's fillet is without fat or sinew and really fresh. To make lean pork paste, it is crucial to select pigs of about 35-40 kilograms. If pigs selected are fatter, paste will then turn red and not tough. After being split, lean meat is ground in a mortar with a wooden pestle. Once well-ground, pork is added with fish special fish sauce, a little borax. Every kilogram of ground pork requires 2 spoons of fish sauce. To get scented, white pork pie, it is a must to be wrapped with banana leaves which are quickly soaked in boiling water. Tender leaves are to wrap for inner layers, "bánh tẻ" leaves are for the middle ones, and aged ones are for outer layers.
As soon as pork wrapping has been finished, have it put in a pot which is boiled for about 50-55 minutes. Fishing out, it is cooked if either its four corners are open out or it sounds when you slap onto its outer layer. Cooked pork pie is then sliced in light pink with a number of holes to be evaluated to be good.