(Cinet)- Hanoi will host the first annual program to promote regional specialties from November 28 to December 2.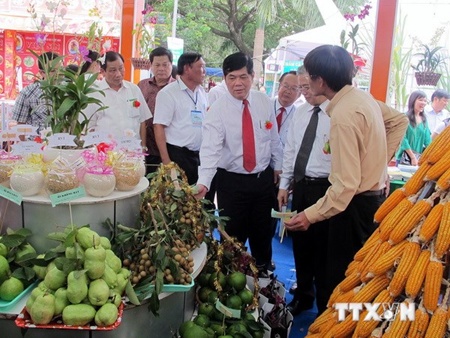 According to director of the Hanoi Trade Promotion Centre Nguyen Thi Mai Anh, the large-scale event will gather specialties from 40 cities and provinces, including processed seafood, candy, tea and coffee, fresh fruits and spices.
Thousands of visitors are expected to turn up at the Royal City Trade Centre in Thanh Xuan District to browse the 150 bamboo stalls, divided into geographic sections. For example, the Da Lat section will offer visitors a taste of Central Highlands culture and cuisine.
The Hanoi Department of Trade and Industry initiated the program with the goal of expanding markets for these unique regional products.
Economic counsellors from foreign diplomatic delegations have been invited to join the event, many representing key markets around the world, Anh said. The event will also see the participation of representatives of foreign enterprises, restaurants and hotels, distributors, producers and processors.
Visitors can taste a variety of produce items renowned for their quality. Some scarce items will only be available in limited quantity.
Around the program, a conference on enhancing value and developing trademarks will take place on November 29, as will an activity to connect enterprises in Hanoi and other cities and provinces.