(Cinet)- The second southern folk cake festival will be organized at the Hoa Su restaurant in Mekong Delta City of Can Tho on February 2, which provides a cultural and gastronomic enjoyment for people.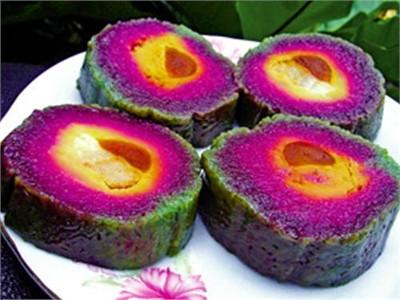 Source: Illustrative image
A three-day festival is organized by the Ninh Kieu district People's Committee and the Investment, Trade & Tourism Promotion Centre in collaboration with the Department of Culture, Sports and Tourism, the Can Tho Tourism Joint Stock Company and other agencies.
The festival will celebrate the long tradition of southern folk cakes that dates back thousands of years. Some foods are Can Tho specialties including Banh tet (cylindrical glutinous rice cake filled with green bean paste and pork fat), Banh u (small pyramidal glutinous rice cake) and Banh tet la cam (violet cylindrical glutinous rice cake). Other traditional cakes eaten daily as well as on major holidays include Banh xeo (pancake), Banh bo dua (coconut-flavoured sponge cake).
An image of a southern village will be reproduced with traditional cakes eaten on Tet days or major holidays like banh tet (sticky rice cake), banh xeo (Vietnamese pancake), banh bo dua (sponge cake with coconut flavor), banh canh (rice spaghetti soup served with meat, crab and shrimp) and banh u (small pyramidal glutinous rice cake), among others.There are around 25 family-owned businesses showing off more than 50 kinds of cakes prepared by seasoned artisans.
Beside enjoying free some different cakes, visitors can join in some folk games and contests such as wrapping the cylindrical glutinous rice cake, pouring pancakes and trimming vegetables.The cake fest will also have an exhibition area, photo galleries, a performance area, arts and crafts.
The city hopes to make the festival an annual cultural and tourism promotion event where residents and visitors can have fun and entertain themselves while welcoming spring and enjoying the traditional culture of the South together with help promoting agricultural products of the Mekong Delta provinces through local specialties.
In addition, the festival is expected to attract more participants with an exchange program with ambassadors of Vietnamese products to highlight traditional Vietnamese cuisine. Participants can join in some folk games at the event which is organized by the Investment and Trade Promotion Center of Can Tho City with the sponsorship of Vietravel.