(Cinet)- A Canadian Food Festival will take place in Hanoi from November 15 as one of some activities to mark the 40th anniversary of Canada-Vietnam diplomatic ties.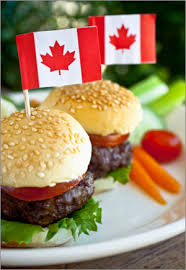 The event will display some special dishes from Canada, including beef, lobster, oysters, scallops, snow crabs, black cod, salmon, halibut and mussels as well as Canadian wines and Ambrosia Apples.
The opening ceremony will be held in Seafood Express restaurant at the Royal City Shopping Centre on November 14 with the participation of Canadian guest chef Cameron Stauch.
Other participating restaurants will include Don's Tay Ho, Hai Cang, Asahi Sushi, Seafood Express, Hoa An Vien, Capital Garden, Hai Dang Plaza and the restaurants of the Hilton hotel and Sheraton hotel.
On the occasion, a special discount on the Canadian food menu will be offered. Canadian wines will also be discounted at Warehouse and Camus wine shops. A 20% discount on Canadian Ambrosia apples will be offered at Always Fresh fruit shops from November 25 to December 15.
Canadian Ambassador to Vietnam David Devine said that the event provides a good opportunity for Hanoian people to enjoy the best Canadian culinary delights. The dishes would be introduced widely into Vietnam's fine dining culture and extraordinary culinary tradition.