(Cinet)- Vietnam's special sandwiches have been introduced in the Banhmi handbook by the U.S by Andrea Nguyen, a Vietnamese-American woman.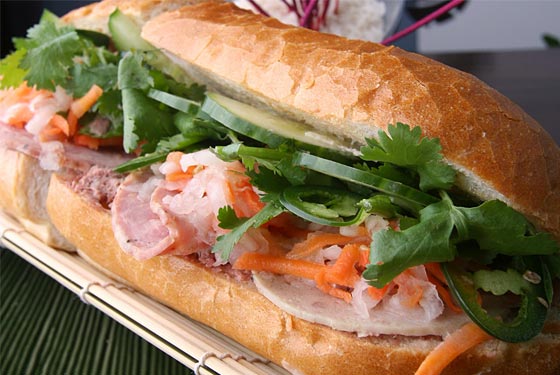 Those people who are eager with banh mi, or bread, will be able to make their own delicious loaf at home with the recipes in her latest cookbook.
Banh mi is easy to do and cheap. However, the crust cannot be made arbitrarily, since it has to be crispy outside and soft inside. Especially, stuffing can be customized as eaters wish. People can use dressing instead of soy sauce or remove coriander if they do not like it. They can also use leftover of dinner such as meat or shrimp to put into banh mi, according to Andrea.
Banh mi in the southern Vietnam as liberal as local people. There are many things to be stuffed into loaves of bread such as herbs, pickles, chicken, pork, seafood and pâté. Meanwhile, vegetarian sandwiches will be served with fresh vegetables or tofu.
Banh mi has appeared in menus of restaurants and culinary magazines. Its popularity is increasingly widespread in the U.S. Many food companies have also started to sell this unique dish.
The rare ingredients from Vietnam as coriander, chili, ginger, and chili sauce are now becoming popular in the U.S.