The festival includes five major rituals: The bathing of Ba Chua Xu statue, Thoai Ngoc Hau parade, Tuc Yet, Xay Chau and Chanh te
The bathing of Ba Chua Xu statue
The ritual begins at midnight of 24
th
when the statue of Ba Chua Xu is cleaned with herbal water. The elderly women in the village also put on a new robe for Ba Chua Xu. The old robe is cut into small pieces then delivered to festival visitors and will be treated as lucky charms. This ritual normally lasts about one hour.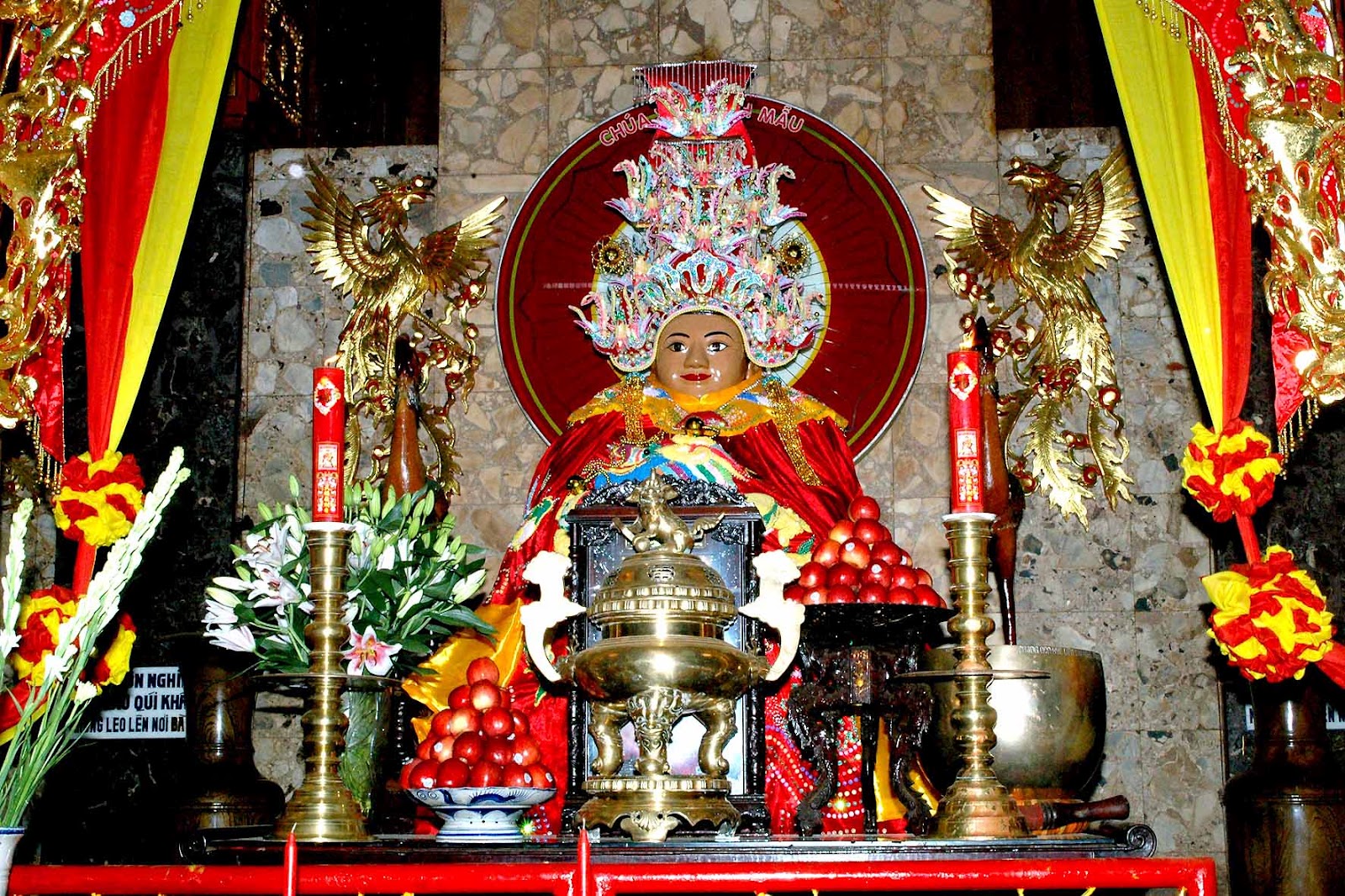 The statue of Ba Chua Xu (Source: Internet)
Thoai Ngoc Hau parade
The ritual starts at 3pm on the same day with the bathing of Ba Chua Xu statue. People from the village committee in traditional outfits start the ceremony at Thoai Ngoc Hau Mausoleum and have the sacred plaques of Thoai Ngoc Hau, Lady Truong Thi Miet and Village Committee paraded to Ba Chua Xu's shrine. This ritual shows the gratitude of locals to Thoai Ngoc Hau who had played an important role in the region's history.
Tuc Yet ritual
The ritual begins at midnight of 25
th
and goes on in the early morning of the next day. Village committee members in formal outfit queue up in two lines in front of the statue of Ba Chua Xu. The offerings include a white pig in a whole (prepared and uncooked), a plate of pig's blood with some pig's hair, a tray of sticky rice, a tray of fruits, a tray of areca and betel and a dish of rice and salt. The master of the ritual burns the incense on the altar, followed by wine and tea offering, an invocation speech delivery and votive papers burning.
Xay Chau ritual
The ritual begins after Tuc Yet. In order to perform this ritual, a drum is placed in front of the altar. The master of the ritual holds two drumsticks in front of his eyes and starts praying. He also dips a branch of willow into a bowl of water and sprinkles the water all around him. To finish the ritual, the master plays the drum and starts singing. It is time for
hat boi
(a type of classic opera) performance to begin.
Chanh Te Ritual
The ritual takes place at four in the morning of 26
th
. The whole process is similar as Tuc Yet ritual. In the afternoon of 27
th
, all scared plaques are brought back to Thoai Ngoc Hau Mausoleum, marking the ending the Ba Chua Xu Festival.
During the festival, the area around the shrine comes alive with markets and entertainment, including
cải lương
(a type of classic opera), beauty queen contests, slideshows, magic acts, a house of horrors, karate, gambling, restaurants, cafes, bars, and a popular sideshow of dancing cross dressers which was banned in the late 1990s. Ba Chua Xu shrine is the most popularly visited religious site in southern Vietnam.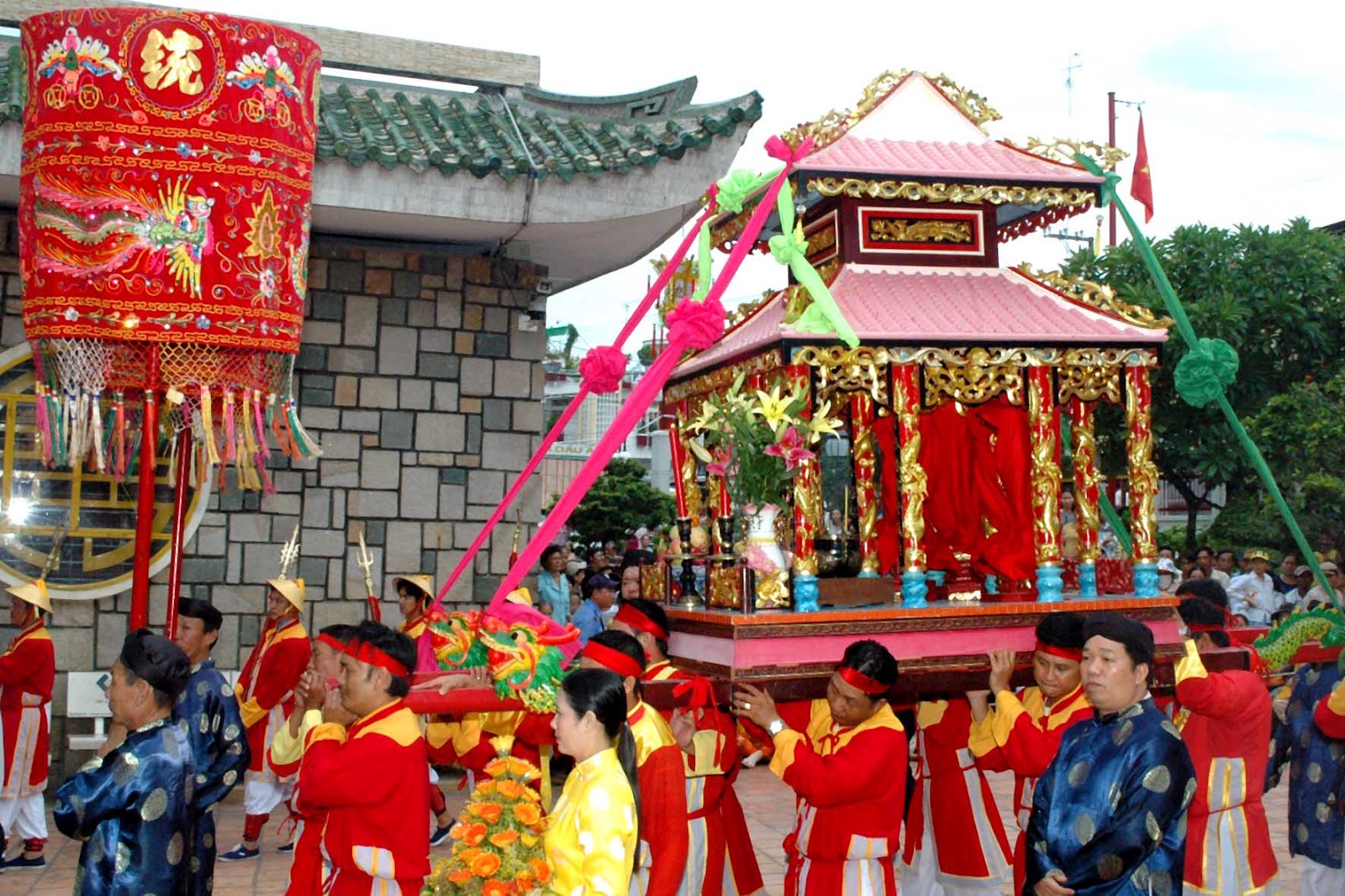 Source: Internet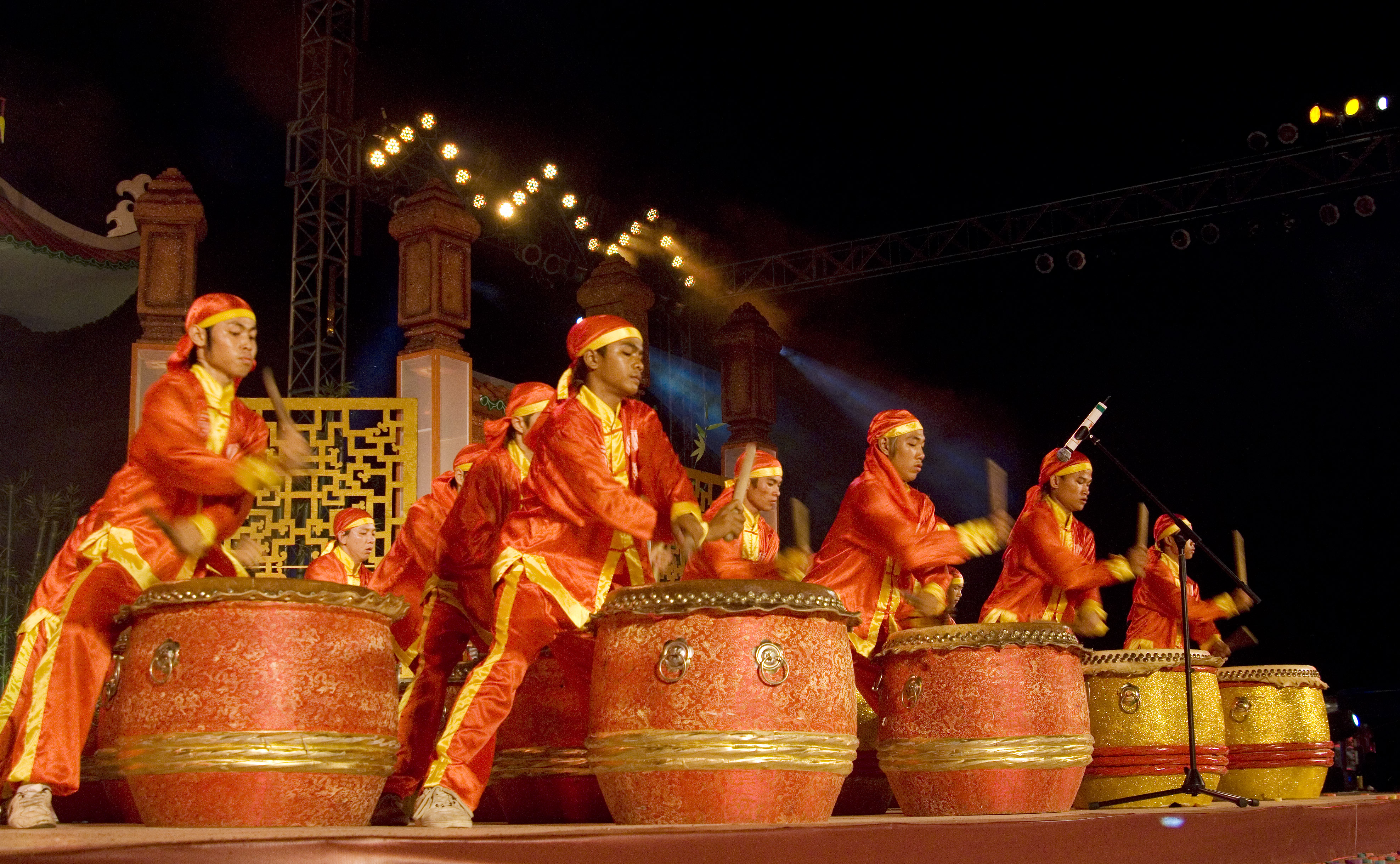 Source: Internet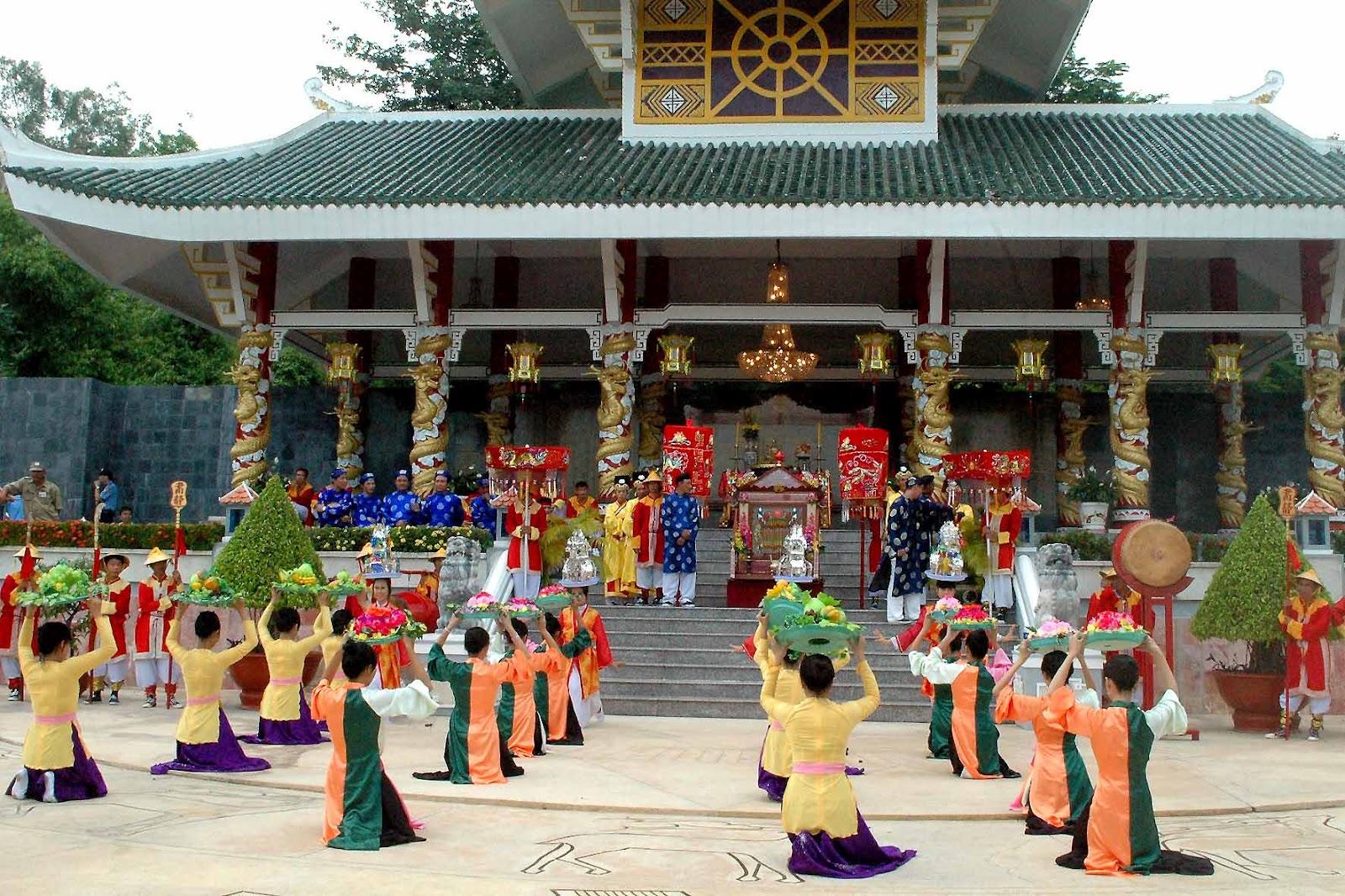 Source: Internet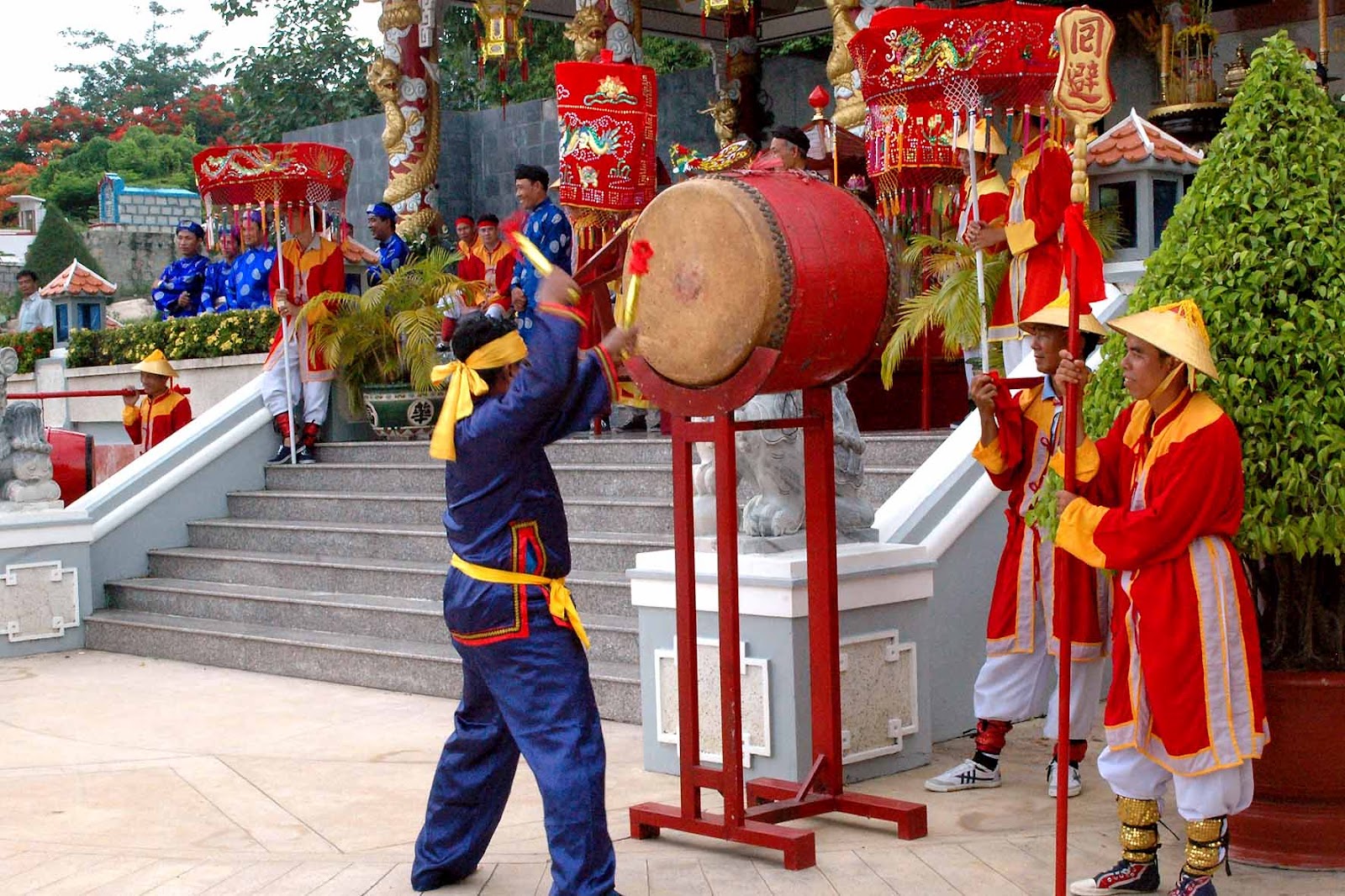 Source: Internet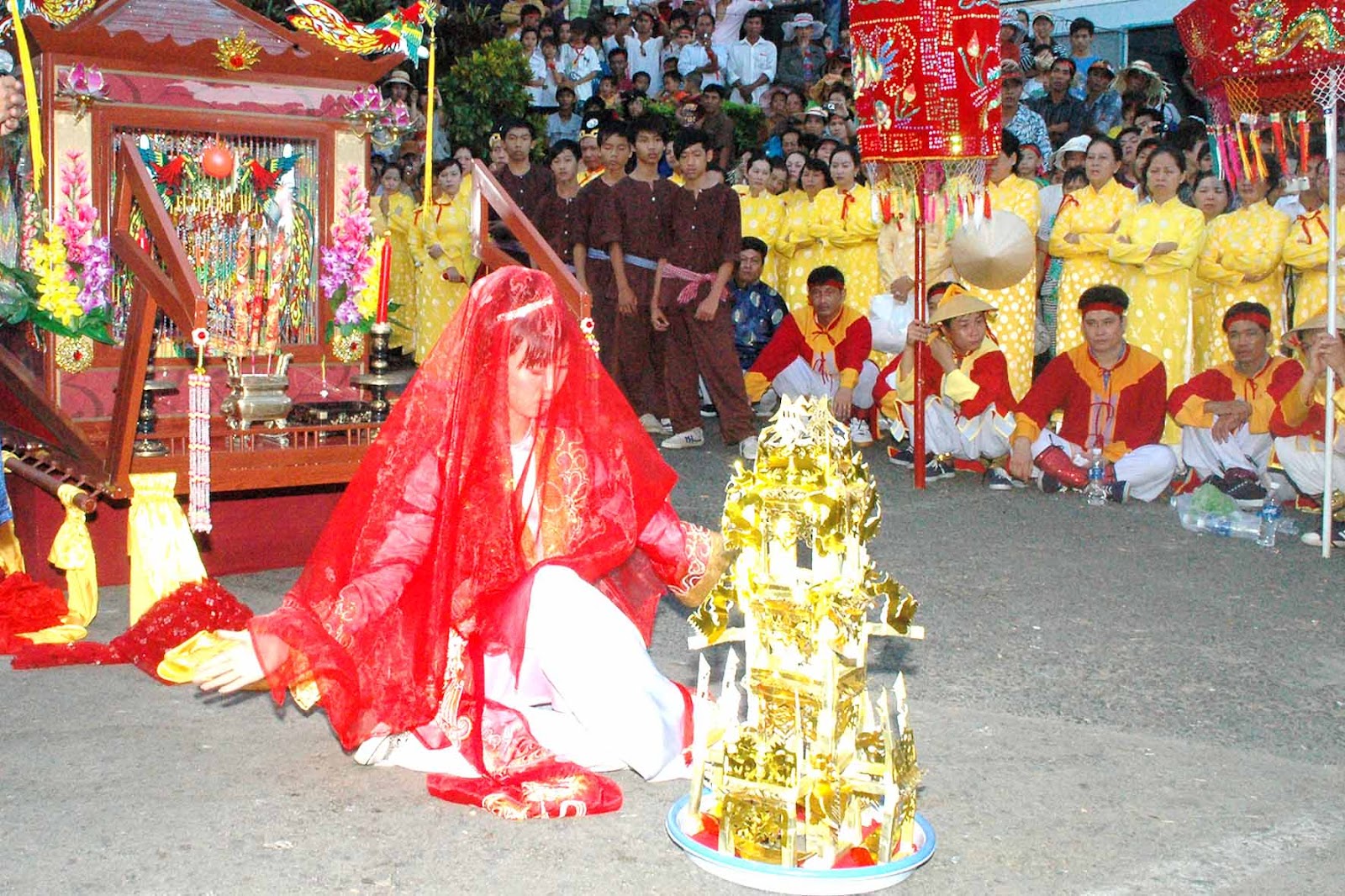 Source: Internet
Phuong Do