Nearly 2,000 foreign and domestic runners will take part in the 61st National Marathon Tournament,organised by Tien Phong (Vanguard) Newspaper, on Ly Son Island, in the central province of Quang Ngai, from July 4-5.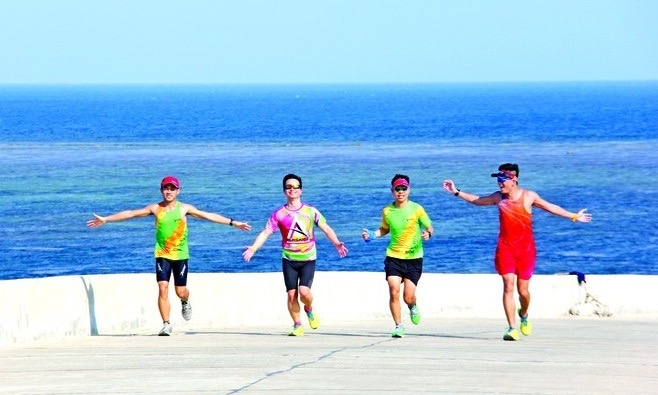 (photo: Nhan dan News)
Among them, 200 are competing in the professional category while the rest are participating in amateur disciplines.
Participants will compete in 5 km, 10 km, 21 km and 42 km races.
The event will see the participation of the country's leading marathon runners, such as Pham Thi Hong Le and Nguyen Thi Oanh.
There will be eight categories for men and women. Amateur runners will compete at 10 km, 21 km and 42 km in three categories: runners aged from 16 to 34, from 35 to 44, and over 45 years old.
Quang Ngai provincial authorities will also offer support with the high-speed boat charges to Ly Son for all of the participants.
(Nhan dan News)