A musical piece adapted from the well-known 1862 novel "Les Miserables" by celebrated French author Victor Hugo will be introduced to Vietnamese audiences at the Hanoi Opera House from November 21 to 24.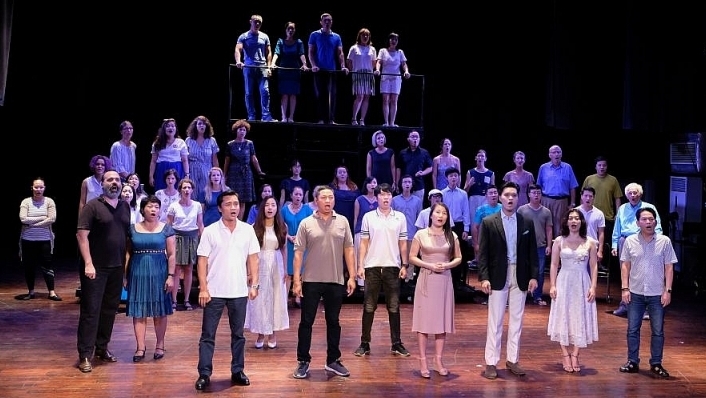 (photo: NDO)
The musical has been brought to the stage thanks to efforts made by conductor Dong Quang Vinh, director Trieu Duong, and choreographer Linh An, members of the Hanoi Voices Choir, and artists from the Vietnam National Opera and Ballet (VNOB), who underwent six months of practice and hard work to prepare for the debut.
Arranged in a winning combination of classic and modern styles as well as through the creativity of a young production team, the two-hour show is expected to bring a fresh musical experience for concertgoers.
The piece will be delivered in English with Vietnamese subtitles to be featured on the screen.
During these challenging times caused by the COVID-19 pandemic, the VNOB artists have taken inspiration from Victor Hugo's masterpiece to bring Vietnamese audiences the beloved musical Les Misérables with the hope that music and the magic of the stage will unite people once again stand in solidarity, love, and in the hope for a better future.
Tickets for the show ire available at the VNOB, 11 Nui Truc Alley, Kim Ma street, Ba Dinh district, Hanoi with prices ranging from VND500,000 to VND1.5 million.
(NDO)