(Cinet) - Ao Dai (Vietnamese traditional long dress) worn by Truong Thi May at the Miss Universe contest becomes the most favoured national costume, according to Missosology and Global Beauty website.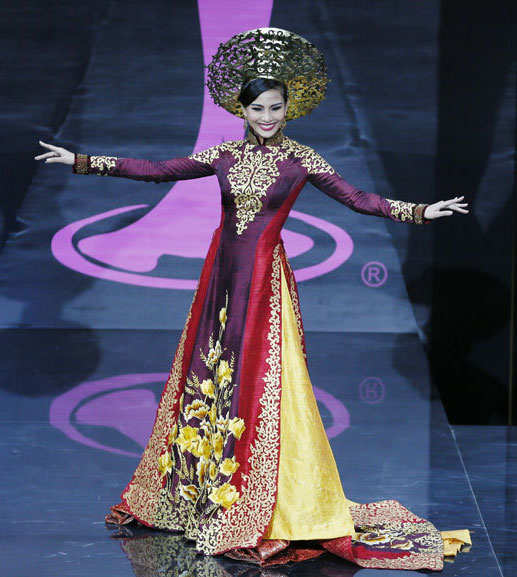 According to Global Beauty website and Missosology, Vietnamese traditional long dress is voted in top 4.


Missosology wrote about Vietnamese ao dai "It is richly embroidered with the fabric so classy and elegant and so royal. A real head turning costume", which it selected as one of the five national costumes to watch out for at this year's pageant. The pageant will be held in Moscow, Russia.


Designed by celebrated designer Thuan Viet, May's "ao dai" features intricate brocade patterns, ancient lotuses, and ornate hand-embroidered details. It has two principal colors, bronzy yellow and dark red, and is sprinkled with Swarovski crystals.


Thuan Viet said he chose to feature the lotus as its beauty represents the grace of Vietnamese women. It is also associated with Buddhism and sublimity and will bring good luck to May, a devout Buddhist and strict, long-time vegetarian.