(Cinet)- The ancient village Phuoc Tich in the central province of Thua Thien Hue has revived and developed the traditional ceramics craft and preserving ancient houses.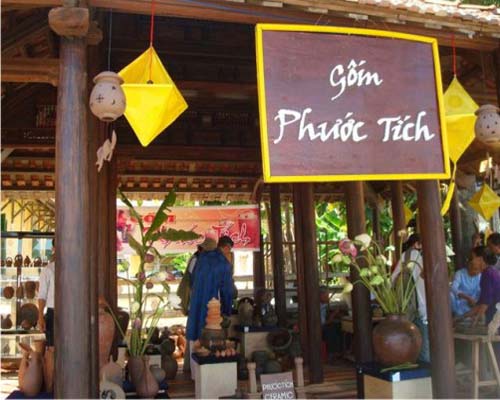 Illustrative image
All families in the village earned their living from making ceramics for the past 500 years. Phuoc Tich ceramics used to be very famous, and they were once selected for use by the Nguyen kings.
Phuoc Tich, located at Phong Hoa commune in Phong Dien district, was formed under the reign of King Le Thanh Tong (1460-1497) with the initial name of Dong Quyet and subsequently renamed Phuoc Tich during the Nguyen Dynasty (1802-1945).Twenty residents from Phuoc Tich got support and training from the JICA and the university to devise new designs for their products using traditional techniques. Visitors are delighted when being served local food on plates and bowls made right in the village in an idyllic setting of an orchard.
The village has been on tourist maps since 2008 with a tour named "the ancient village's old taste" during every occasion of the Hue Festivals.
Besides revitalizing the traditional ceramic craft, the village has been trying to preserve its heritage of old houses. There are 24 ancient houses in the village, with the oldest one dating back to 1850.
These ancient wooden houses were built with a typical architectural style of three compartments and two lean-tos, surrounded by a garden with rows of green tea bushes serving as the fence and a brick-covered courtyard.