(Cinet)- A rickshaw used by Queen Mother Tu Minh (King Thanh Thai's mother) will be taken from France to Vietnam on April 14.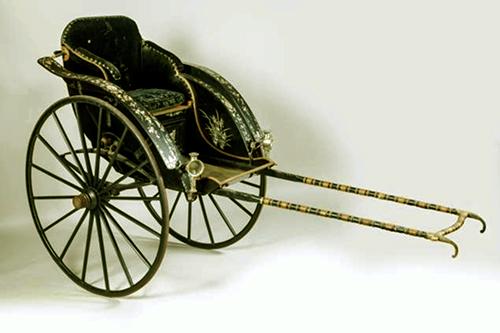 Illustrative image
The rickshaw is 136 cm high; 230 cm long (including the hand-pull); 102cm wide, made mostly of metal and wood.The wood is polished, using lacquer technique and inlaid with mother of pearl, a common type of wood tool used in the Nguyen royal palace.
The Centre for Hue Monuments' Conservation said the vehicle will be placed in Ta Tra House of Dien Tho Palace, Hue Citadel. This was the residence of the Queen Mother and Queen of the Nguyen Dynasty, including Queen Mother Tu Minh.
According to Mr. Phan Thanh Hai, director of the Center for Conservation of Hue's Monuments, the rickshaw was a gift of King Thanh Thai to his mother. It is a valuable antique of the Nguyen Dynasty that was brought to France for decades. After purchasing the item, Thua Thien-Hue Province lent it to the Guimet Museum in France for exhibition. On October 3 the item was handed over to the Vietnam Embassy in France to bring it back to Vietnam.
Previously, the rickshaw was bought by Thua Thien – Hue province, from a collector in France, for 55,800 euros, in an auction on June 23, 2014, including 42,800 euros from Thua Thien-Hue Province, and 13,000 euros from the Vietnam Embassy in France and the Center for Conservation of Hue's Monuments.The vehicle will be exhibited at the Hue Traditional Craft Festival on April 28.