(MOCST) - On Sep 15, Vietnam Festival in Sapporo 2019 was officially kicked off in Sapporo, Hokkaido, Japan.
Attending the opening ceremony included former Politburo Member, former President of Vietnam Truong Tan Sang, Minister of Culture, Sports and Tourism Nguyen Ngoc Thien and representatives of agencies, organizations and media from Vietnam and Japan as well as thousands guests in the city of Sapporo.
Co-organized by MOCST, authorities of Sapporo city and Vietnam Embassy in Japan, the event aims to enhance the cooperation between Vietnam and Hokkaido Prefecture through introducing and promoting the beauty of Vietnamese culture and potential opportunities in Vietnam tourism to Hokkaido people.
Delivering a speech in the opening ceremony, Minister Nguyen Ngoc Thien underlined that Vietnam Festival in Sapporo 2019 was taken place when the cultural exchanges between Vietnam and Japan has been becoming more exciting than ever. Last year, nearly 830,000 Japanese visitors visited Vietnam while Japan also welcomed 390,000 Vietnamese tourists. The current number of Vietnamese living and working in Japan has already reached 330,000 etc.
Meanwhile, former President Truong Tan San expressed his pleasure to attend the Vietnam Festival in Sapporo. He believed this festival was a great opportunity to promote the country and people of Vietnam to Hokkaido people, as well as a great landmark in the relationship between Vietnam and Japan.
Vietnam Festival in Sapporo presents a vast array of arts and cultural activities including puppet shows, Vietnam traditional-instrument concert, ao dai fashion show, photo exhibition, cuisine introduction ect.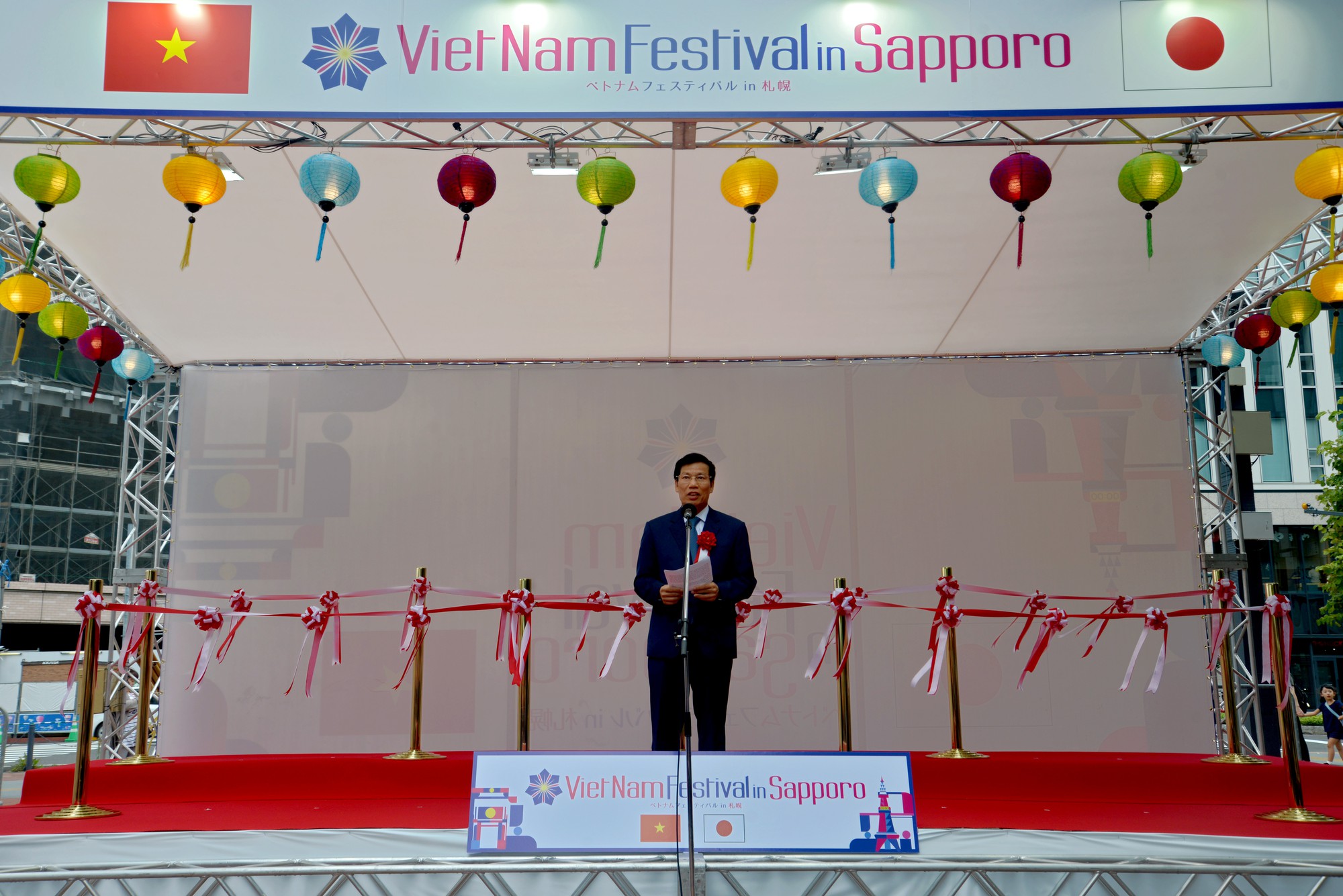 Photo: Vo Truong An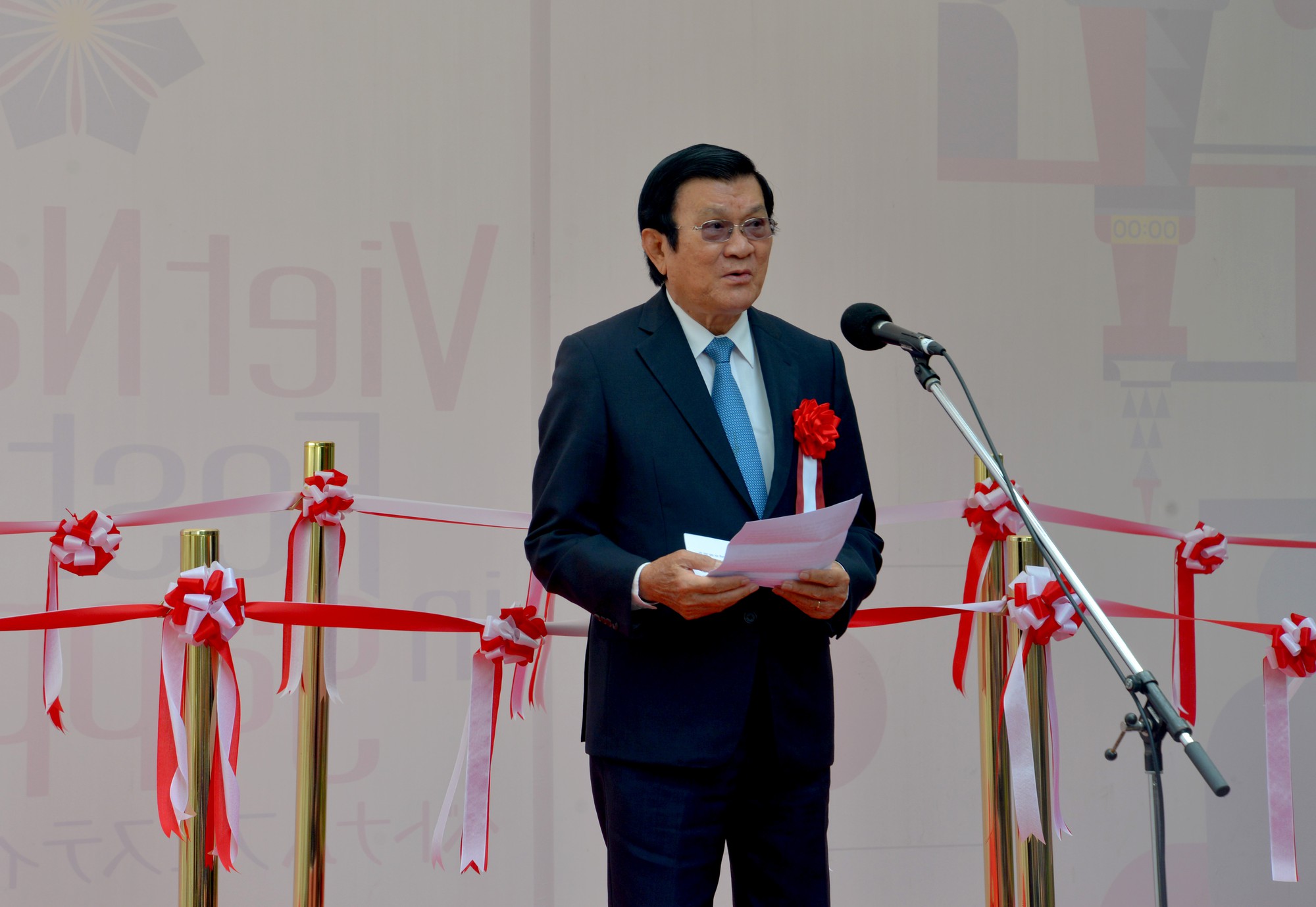 Photo: Vo Truong An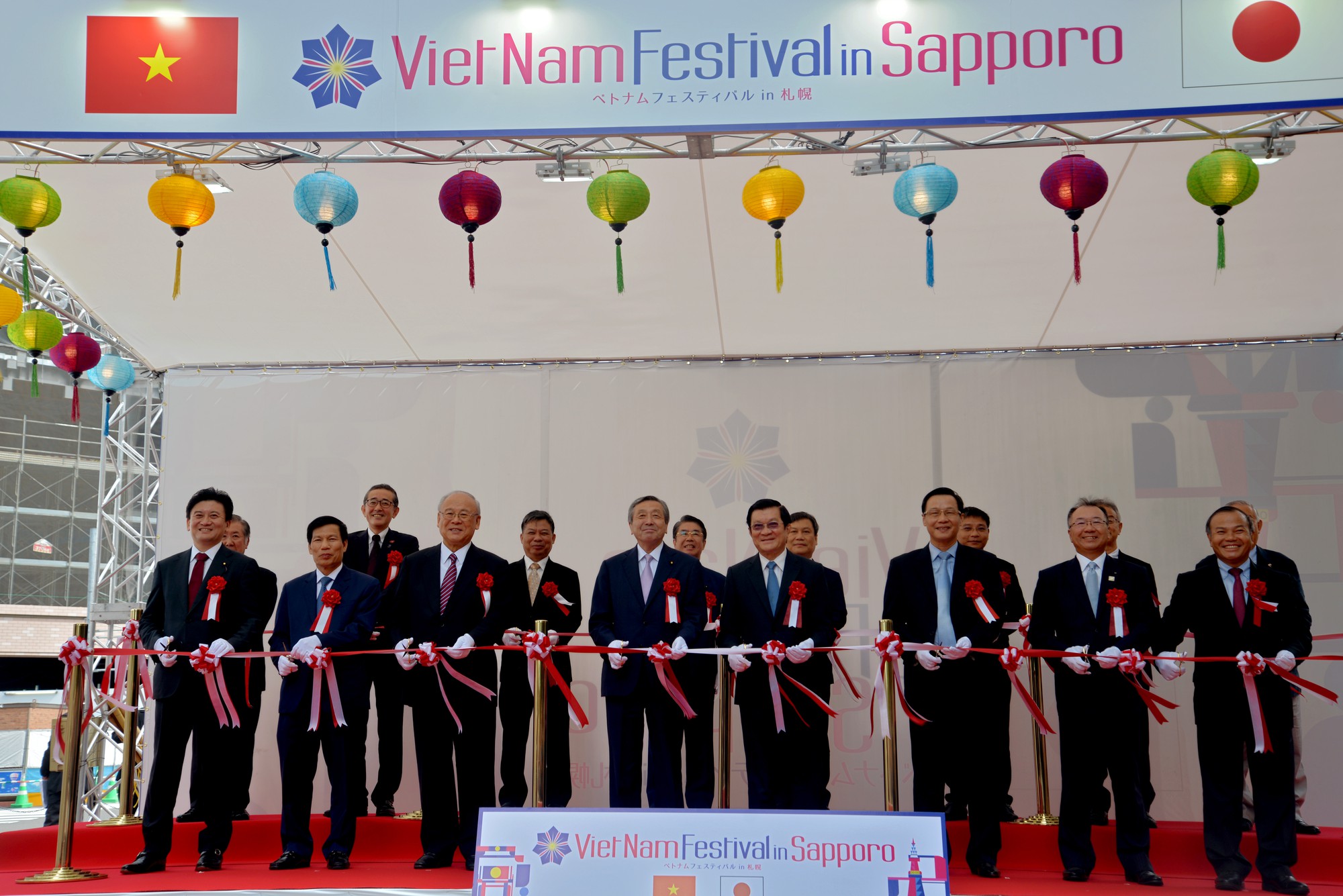 Photo: Vo Truong An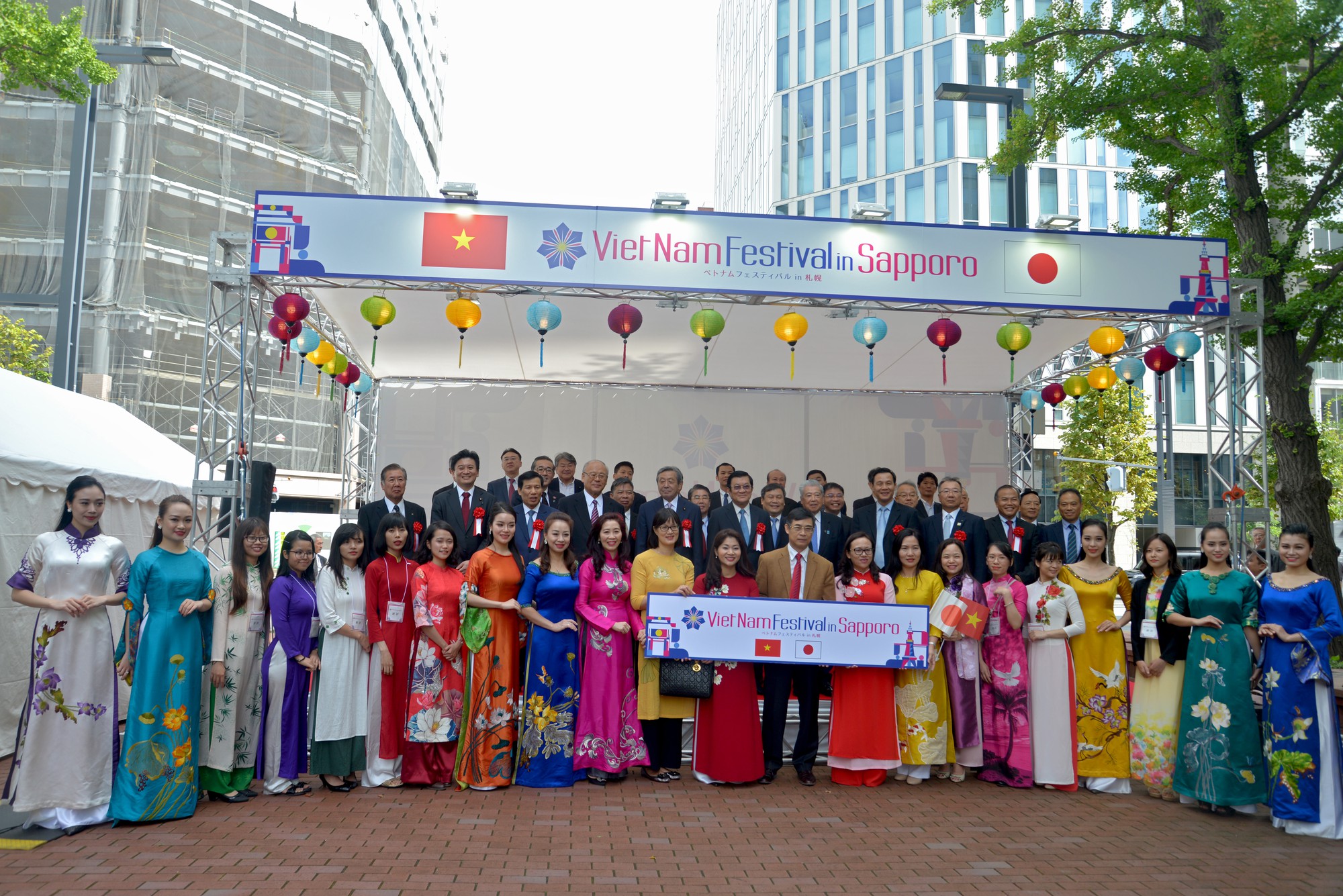 Photo: Vo Truong An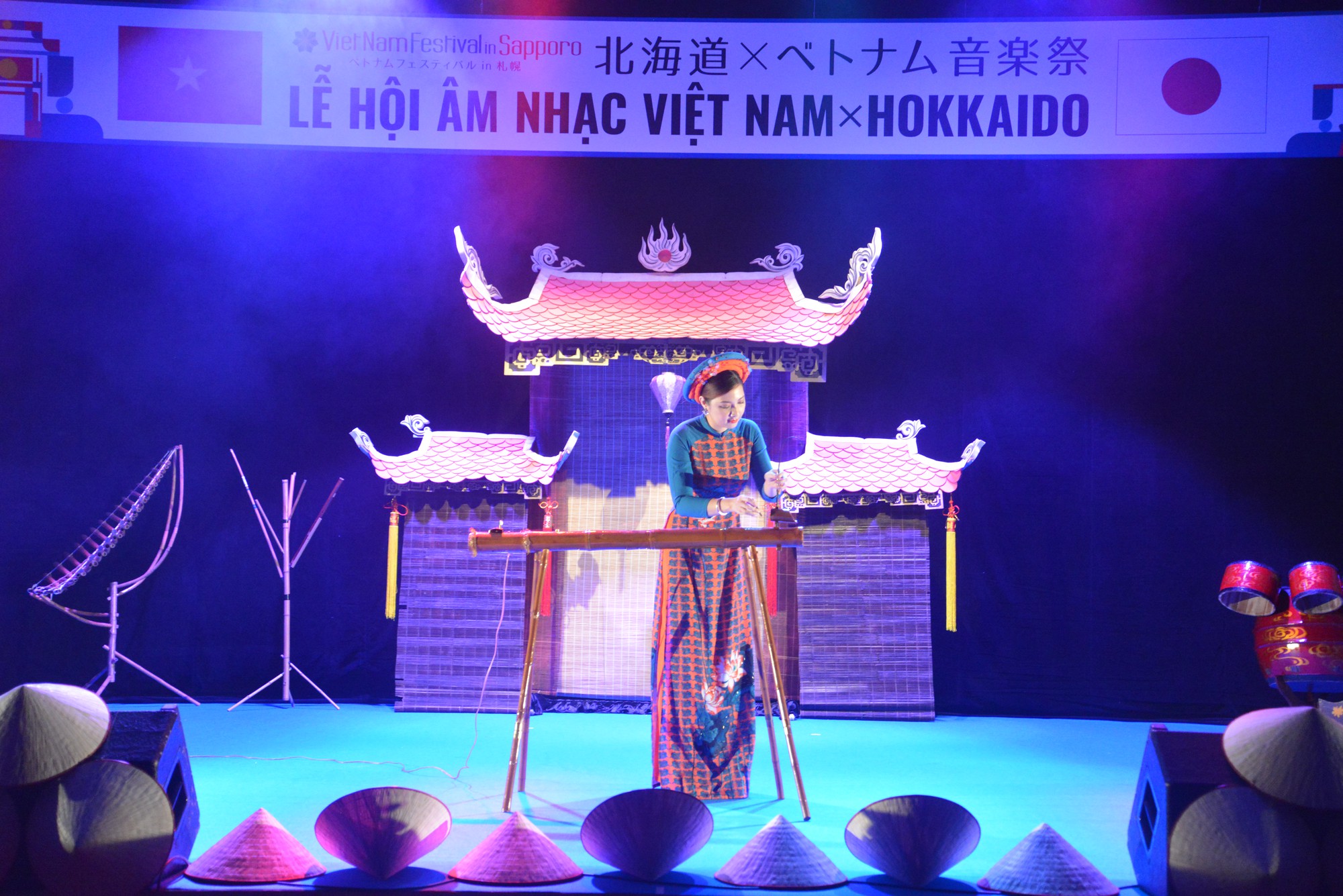 Photo: Vo Truong An
(MD)