(Cinet)- Ha Linh Thu will represent Vietnamese fashion designers at the J Spring Fashion Show, which will take place on the Seine River on May 30.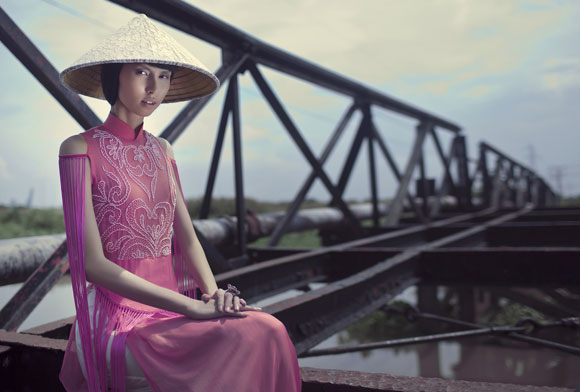 Ha Linh Thu's collection made from Vietnamese silk, the collection embodies the inherent contradiction of East and West as a harmonious blend of colours and sentiments.
The show combines haute couture and ready-to-wear collections from Japan, Spain, Nigeria, United Arab Emirates, Peru, the UK and France.
Toni&Guy France and Make Up For Ever Academy Paris are jumping on board to create the show's signature looks, described as elegant, bold and intriguing.
Parisians can also see some of the unique pieces from the catwalk at a mini exhibition at Renaissance Paris Arc de Triomphe Hotel from June 1 to 15.
Ha Linh Thu has been known since 2006. Her outfit was quickly favored by unique designs, combining traditional materials and modern style, with high applicability. Ha Linh Thu brand has appeared on leading fashion magazines such as Elle, Her World, Heritage, Dep and Style. Louis Vuitton used Ha Linh Thu's designs for its photo shoots advertising LV bags and accessories for the Vietnamese market.