(Cinet)- Deputy Minister Vuong Duy Bien and the Mision participated into the first ever forum to discuss ways to form a seamless Mekong Delta region or a Single Destination in Bang kok, Thailand on June 16-18.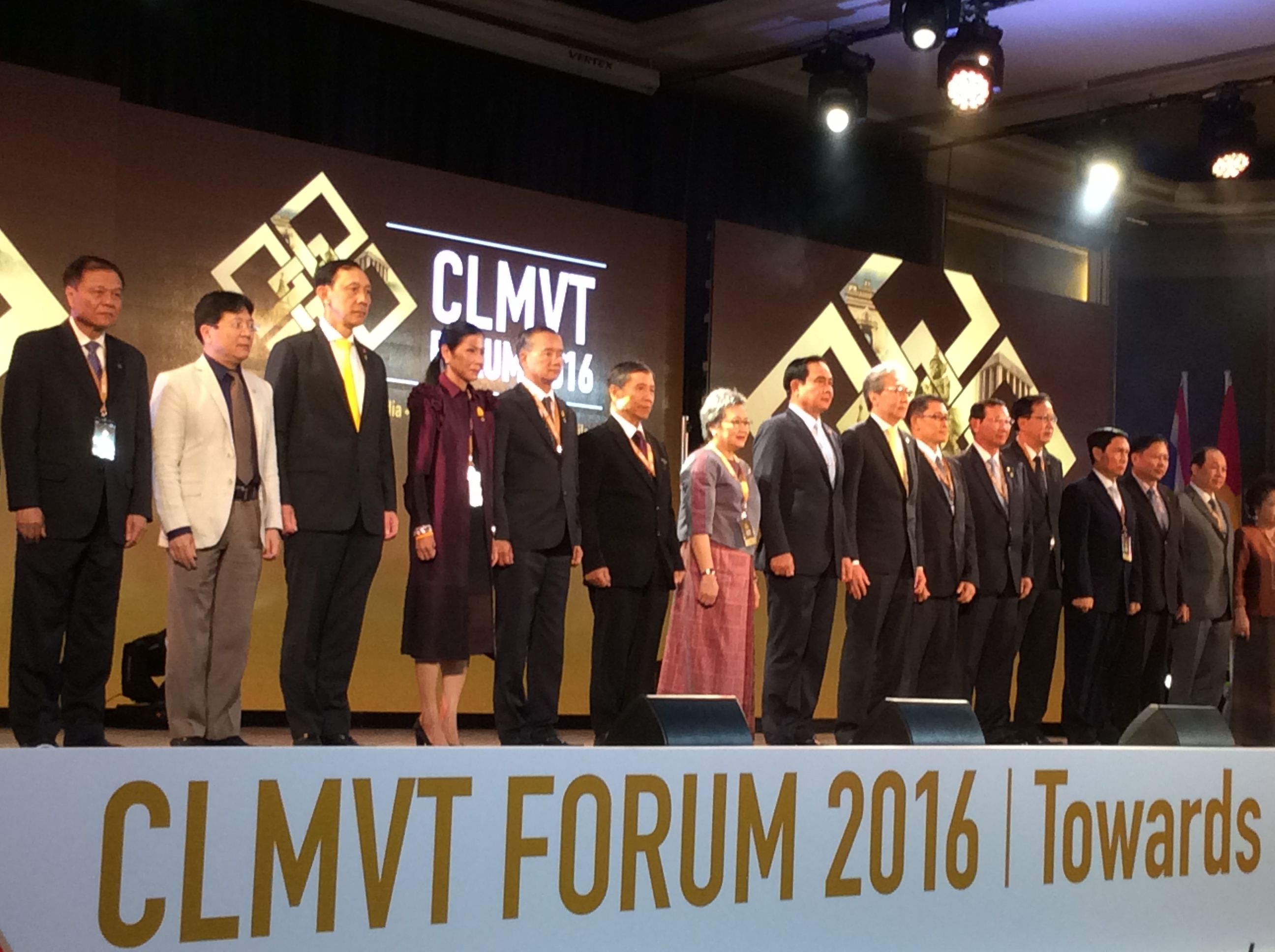 Deputy Minister Vuong Duy Bien attended the forum
The event aims to enhance cooperation among some countries including Cambodia, Laos, Myanmar, Thailand and Viet Nam (CLMVT forum) in fields of tourism, investment, finace, transportation and science.
The forum also discussed digital connection and e-tourism for small and medium sized enterprises, which account for 96 per cent of the enterprises in the CLMVT group.
The Prime Minister of Thailand affirmed that the power of shared opportunities and the expansion of intra-regional business networks for the development of trade, investment and tourism would make the Mekong countries visible to the world.
The forums comprised some discussions as follows: Developing cooperating mechanism among countries: Affirming the world on developing potentiality of some countries; "Trade and investment in the seamless Mekong Delta region; Quality of cooperation: Building business environmetn in good condition; digital technique: Supporting for infrastructural development in the seamless Mekong Delta region.
At the discussion, some representatives exchanged about cooperation situation in many aspects, some measures to solve some difficulties in the region. Some representatives use some human resources to promote cooperation the up-coming times. In particular, the forum created some conditions for individual regions to exchnage with the Government, some ministries and agencies. Accordingly, they can propose expectation and policy to develop enterprise community in the region.
In addition, CLMVT governments need to simplify cross-border procedures while upgrading local infrastructure and agro-logistic services in order to provide better storage and delivery of perishable goods throughout the region to destination markets. A free border mechanism would also boost tourism, one of the most lucrative areas in the group.
While sustainable tourism development could yield significant profits for the industry and the economy in general, complicated visa procedures were keeping away many potential visitors. Participants discussed having one visa for visitors to CLMVT countries, instead of five.
Deputy Minister of Culture, Sport and Tourism Vuong Duy Bien hailed the idea, saying that complicated visa procedures for Viet Nam were one of the reasons that visitors to the area don't include Viet Nam in their destinations.
In a framework of the discussion, Deputy Minister informed and invited Minister of Tourism to participate into the big events in the up-coming times including Dan Nang international tourism conference on June 24-26, 2016; international conference on tourism and sports on September, 2016 in Da Nang, HCMC international tourism fair on September 2016 in HCM City and the opening ceremony of National Tourism Year 2017 in Quarter I, 2017 in Lao Cai.