Under a statement No. 1770/TB- BVHTTDL in 2008, Ministry of Culture, Sports and Tourism will focus on training and nourishing human resources for current museum system.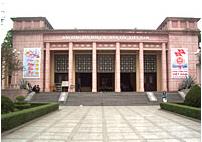 From the school year 2008-2009, Hanoi University of Culture has a duty to select and open a talented training course related to museum with a view towards generating young and highly skilled human resources that meets the development demand of domestic museum system at present.
Museums take on about 10 graduates whom expert on history, museum and foreign language to train and practice on the spot. Excellent cadres coming from departments under the museum industry will be appointed to study abroad.
Ministry of Culture, Sports and Tourism also assigns Department of Cultural Heritage to make plans for holding the course, training, nourishing and inviting international specialists to teach applicable methods of modern science and technology in exhibition, maintenance, documentary materialization and museum objects.