More than 100 pictures and documents related on Thang Long – Hanoi are on display at an exhibion, including: King Ly Thai To and his decision to move the capital; Thang Long Citadel; and Hanoi capital.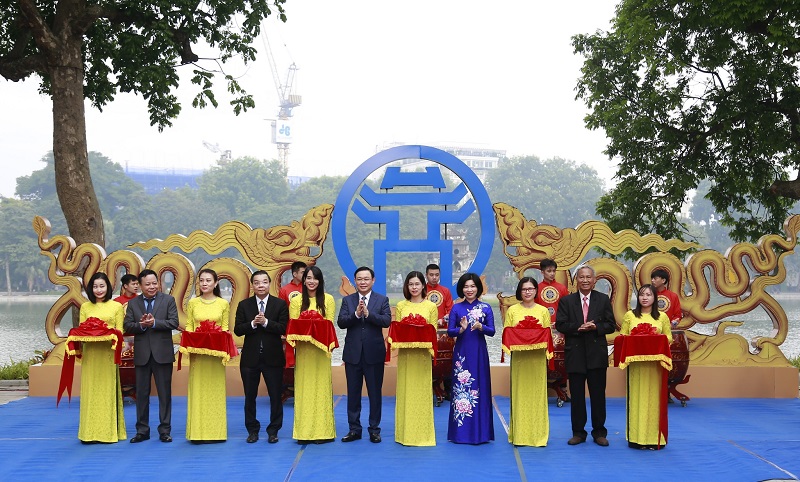 Cutting ribbon to open the exhibition (Source: kinhtedothi.vn)
Of these, the first part outlines the life and career of King Ly Thai To: his home town, an overview of the ancient capital Hoa Lu (Ninh Binh province), and the millennial vision King Ly Thai To gave via the Thien do chieu (Edict on the Transfer of the Capital).
The exhibition also introduces the Thang Long Citadel under the Ly Dynasty, its unique values, and archaeological artifacts about the Imperial Citadel of Thang Long under the Ly Dynasty; the ups and downs of the capital through different dynasties; its achievements, and the beauty of Thang Long Imperial Citadel under the Tran and Le dynasties.
Visitors will have an opportunity to study the heavenly journey of moving the capital from Hoa Lu to Dai La.
The exhibition is held by the Thang Long - Hanoi Heritage Conservation Centre as part of activities to celebrate the 1010th anniversary of Thang Long – Hanoi and the 66th anniversary of the city's Liberation Day (October 10, 1954-2020). It will run until the end of October./.
CPV