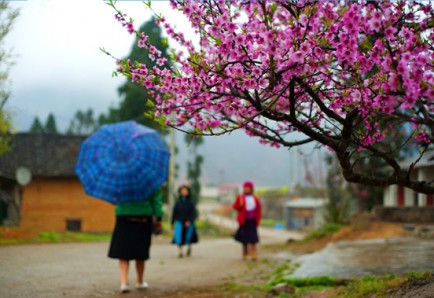 Illustrative image.
(Cinet)- Xu Lang Spring brings unique flavor by freezing air, drizzle sprinkled commonplace, a space cherry, plum blossom bright, green grass seedling as coating of colorful flowers, covering the earth created the exciting feeling inside each person.

Every spring forward, Xu Lang entered the festive season spanning across the province, lasted throughout the spring, most notably Tong Festival - festival season demand in nature, characterized residents of the Northern mountainous agriculture. During the festival, traditional culture, deeply imbued always be honored and focused. In Social fun journey visitors can combine with sightseeing, sightseeing monuments, landscapes, bridges fortune, good health, good luck. Often, if not the day of the festival, people usually go sightseeing monuments, meet spiritual and cultural needs in a journey such as visiting temples Ky Cung, Tien Pagoda, Temple City, Temple three religions, Tam Thanh pagoda. Out of the city, on the north by visiting Dong Dang Mau temple, temple visits to eastern North Russia, down south in Huu Lung District in sightseeing, North Temple bridge at Le fortune. All form a continuous journey, meaning.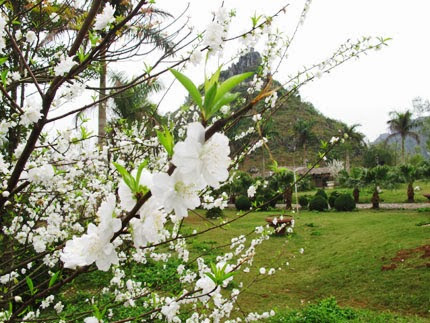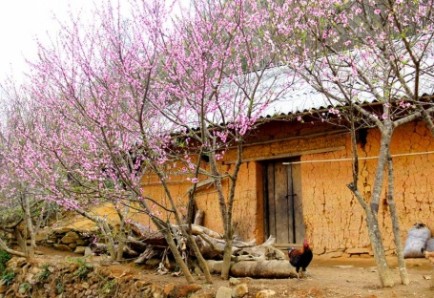 By Xu Lang on the festive season, the slightly sweet yeast concentration of Mau Son wine - a wine made by the ethnic minorities in Mau Son mountain leaves brewed with yeast, water fountain Mau Son to cook, so when taking a smoothly without causing headaches and aromatic get flowing nowhere, tourists can enjoy their own specialty dishes such as pho sour tingle, verbal humiliation, duck, pork flavor juicy pineapple leaves turning marks privacy features, smoking Peng (phenh crackers), cakes survey ...
In the dim light spring rain John John, mingles with warm vitality. That is, pulsating drumming festival, tingle, then rhyme words, sli, glide ... such fervid tugged retain visitors do not want to leave.