(Cinet)- The 2016 Ha Long Carnival art performance, themed "Convergence and Pervasiveness", took place in Ha Long city of northern Quang Ninh province on April 30.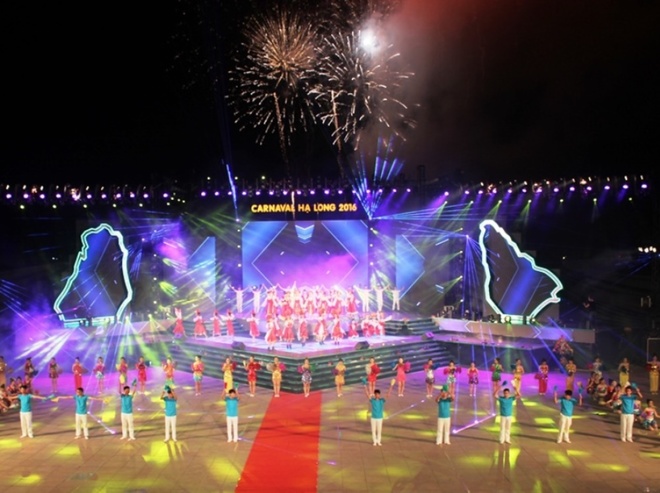 At the Carnival. (Photo: vnexpress.net)
A huge stage performance was the highlight of the kaleidoscopic Carnival Ha Long 2016, making it no longer just a dynamic street parade like previous years.
Around 1,600 artists, including those from the Philippines and Ukraine, participated in the event.
A high-range firework display also made a strong impression on visitors.
The carnival was the highlight of the 10-day Ha Long-Quang Ninh tourism week. Nearly 40 cultural, sport and tourism events will be held during the week, including a pageant contest, a photo exhibition, a summer music festival and a beach volleyball tournament.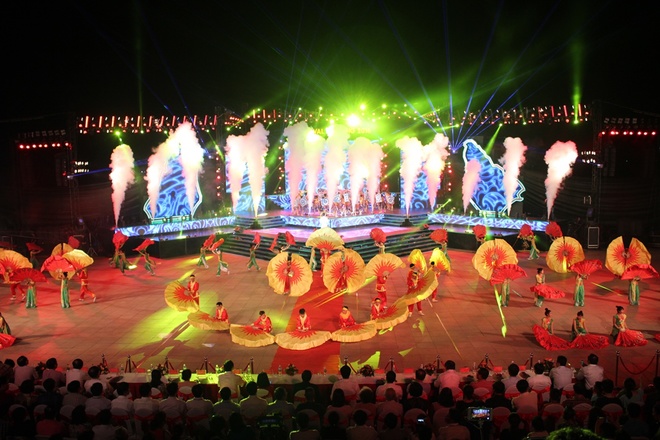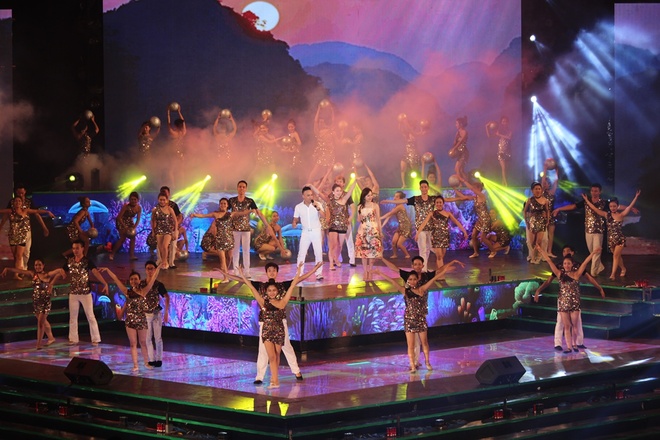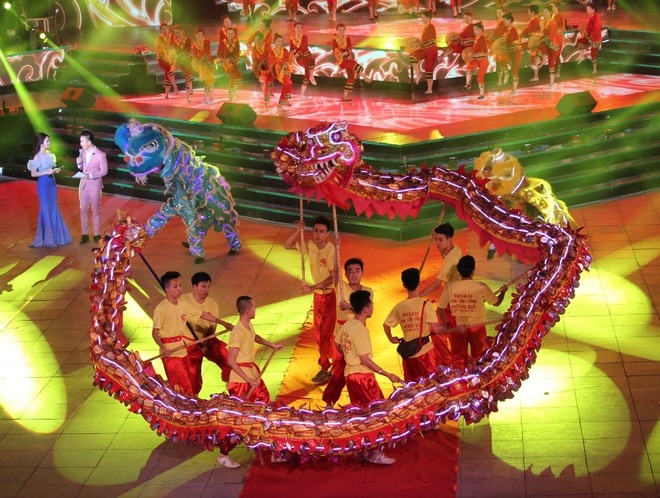 At the Carnival. (Photos: vnexpress.net)
Quang Ninh is home to Ha Long Bay, which was twice recognised as a UNESCO World Heritage Site in 1994 and 2000.
On the same day, art performances were also organised to promote tourism in Cua Lo and Do Son beaches – two tourist attractions in the central province of Nghe An and the northern city of Hai Phong, respectively.