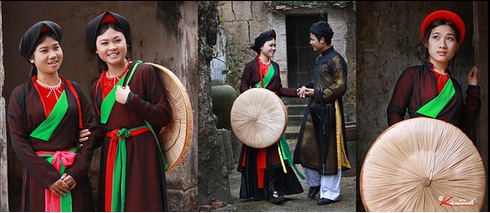 Quan họ style originated in Bắc Ninh Province
(Cinet)- Bac Ninh is known as a province located in the Red River Delta as well as situated to the Northern mainpoint economic area. In terms of land area, the province is smallest of all Vietnamese provinces , in contrast, Bac Ninh is rich in culture with plentiful of forms of art and fork festivals.
With 1,079,000 people in population, Bac Ninh is home to 27 ethnic groups, among them the ethnic Vietnamese comprised over 90 percent, following by Tay, Nung and 24 other ethnic groups.
Cultural and Tourism Resources
Cultural Heritage
Long- standing developing history build up Bac Ninh 's special cultural basement with a huge amount of fork festivals, traditional villages and historical monuments. The fork festivals in Bac Ninh reflectioned the inheritance of the age-old lively cuture crystalized in festivals and cultural heritages. Bac Ninh is the third province build Temple of Literature ( Vietnamese called "van mieu" ). Bac Ninh Temple of Literature is famous for its large –scale with 677 graduateships of the pre-court competition- examination, occupied one third in the whole country. The Temple of Literature was worthy demonstrations of the age-old Kinh Bac civilization.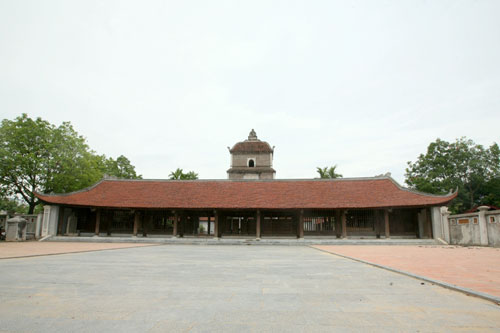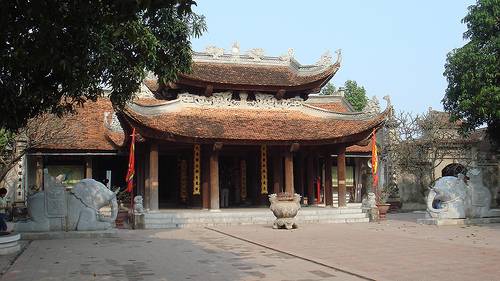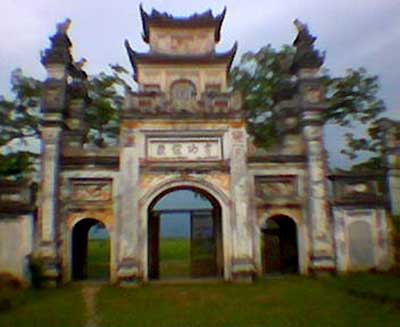 Dau pagoda, Do temple, Luy Lau Acient citadel ,etc are the famous monuments in Bac Ninh

The famous monuments in Bac Ninh known as by many visitors are Dau Pagoda, Phat Tich Pagoda which are counted as the place originated the Buddhist in Viet Nam. Besides, Do temple, Phu Quoc temple, Dinh Bang village temple, Tam Tao village temple are the crucial locations in Bac Ninh. By now, there has been 1259 historic cultural relics in Bac Ninh, among them 495 monuments was recognized and ranked by Nation.
Traditional Villages
Along with the above data, 194 relics were promoted in the rank of Nation and 301 relics were promoted in the rank of Province. Bắc Ninh has as many as handicraft-producing villages, 62 of which are involved in producing traditional products such as copper casting , iron and steel and wooden products.
Festivals
There were about 300 annual festivals handled in Bac Ninh. Some of them achived fame to attract millions visitors from everywhere in the country, including Lim Festival, Do temple Festival, Phu Dong Festival. While Lim Festival is operated from 13 to 15 in the First month of Lunar New year, Do Temple festival is handled on 15th of the third lunar month to celebrate 8 Emperors of Ly Dynasty. Phu Dong festival takes place on 9th of the fourth Lunar month to commemorate Phu Dong Thien Vuong Nationalism Hero. Besides, many festivals are widespread in Viet Nam, like Tam Tao festival, Kim Chan village festival, Thap Dinh festival, Cao Lo Vuong Festival, Dong Ky fire-cracker festival, Dau pagoda festival, etc.
Performing Arts
The Quan họ style originated in Bac Ninh Province and existed in 49 Quan ho fork song villages and has traditionally been associated with the spring festivals that follow the celebration of Tet (the Lunar New Year). Quan ho was recognised as the Intangible Cultural Heritage by the UNESCO in September 2009.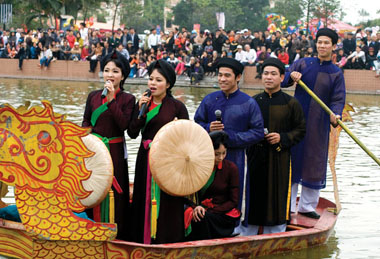 Quan họ was recognised as the Intangible Cultural Heritage by the UNESCO in September 2009

In terms of tourism in Bac Ninh, there are hundreds historic relics as well as festivals and traditional villages. They have the upper hand and high potentials to contribute much to Bắc Ninh's economic development. Now, there main tourism locations here are Co Me Quan ho fork song cultural tourism area, Dam temple cultural tourism area, Phat Tich cultural tourism area. Some tourism areas is expected to build in the future, including Thien Thai forestry tourism area, Nhu Nguyet historic cultural tourism area, Ham Long- Dam Mountain tourism area… In addition, 22 relics was planned to develop , which included Bac Ninh Temple of Literature, Phat Tich Pagoda, Dau Pagoda and But Thap Pagoda.