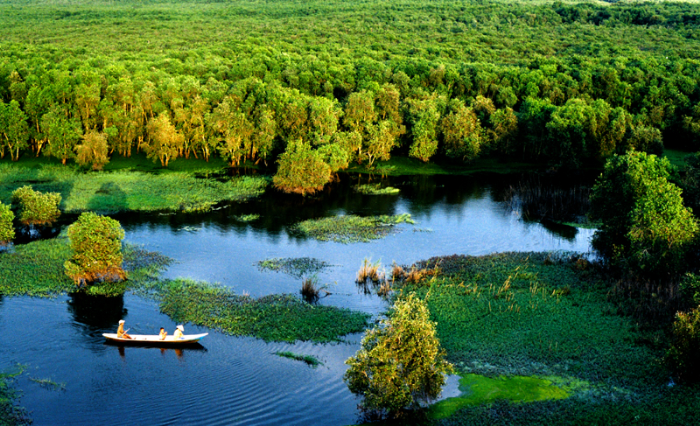 Administration Map of An Giang Province
(Cinet)- An Giang is the province located in Mekong Delta. An Giang is the most populous province with over 2.1 million people, and the fourth-largest province by area with over 3.5 thousand square kilometers. An Giang is home to a sizeable number of people from Vietnam's ethnic minorities. While the Khmer is the largest non- Vietnamese group, the Cham and ethnic Chinese are boasted in the second and the third. Besides, An Giang is the first province in the area that encompassed 2 independent municipalities Long Xuyen and Chau Doc.
Cultural and Tourism Resources
An Giang owned many specific characteristics attracted visitors who are still hesitate to come there. Chau Doc city is popularly famous for Sam Mount Lady Festival and Sam Mountain. Sam mountain tourist area fascinated travelers by lots of historic and religious monuments, including: Thoai Ngoc Hau royal tomb, Tay An temple, Phuoc Dien temple, etc. Long Xuyen is city situated by Hau River, was known as the place concentrated a lot of Floating Markets.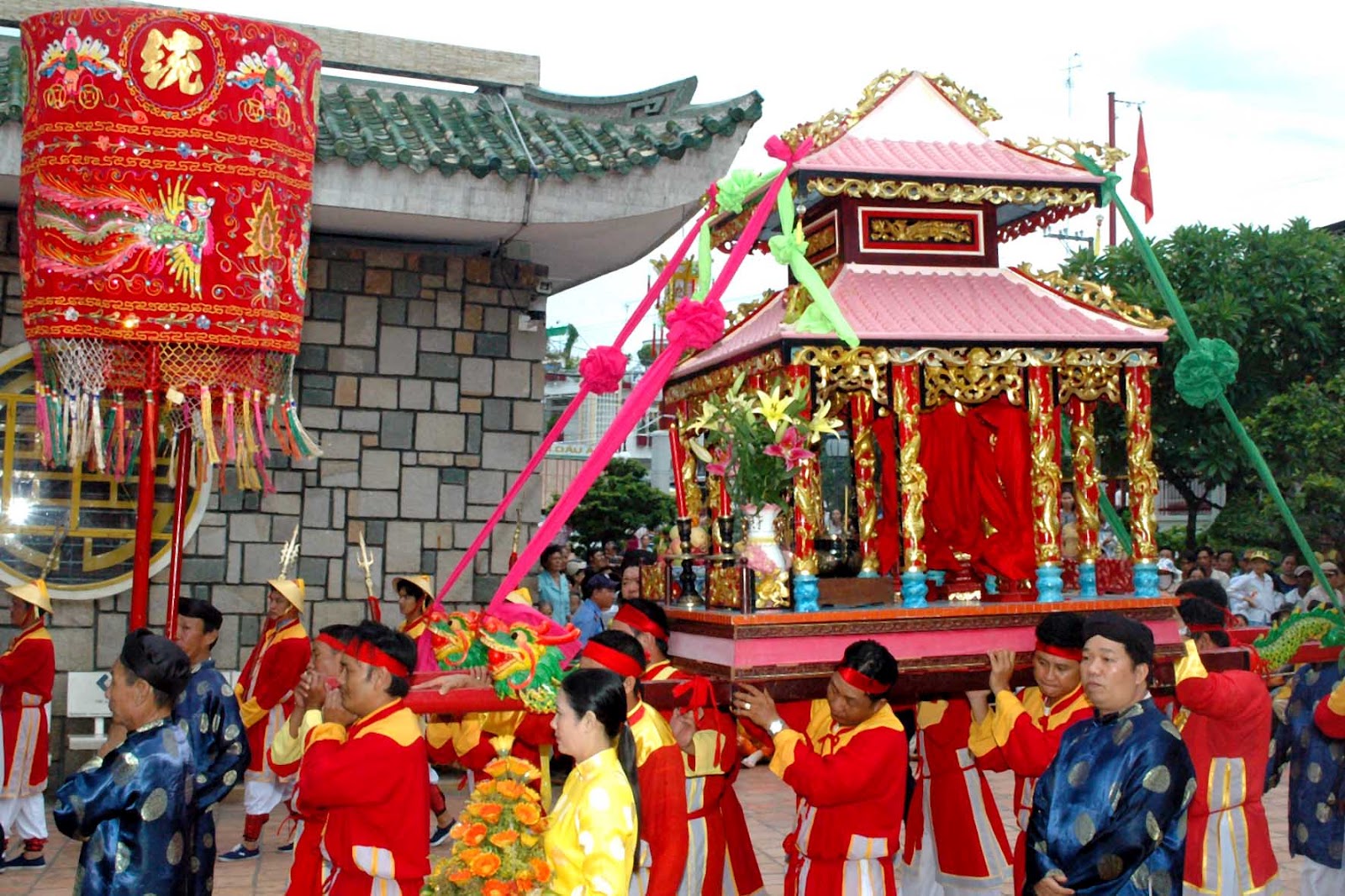 Sam Mount Lady Festival
That Son Range or "Seven Mountains" included 37 mountains, which are located in Tinh Bien and Tri Ton District. There are typical mountains, including: Thien Cam Son, Ngu Ho Son; Phung Hoang Son; Ngoa Long Son; Lien Hoa Son; Anh Vu Son; Thuy Dai Son.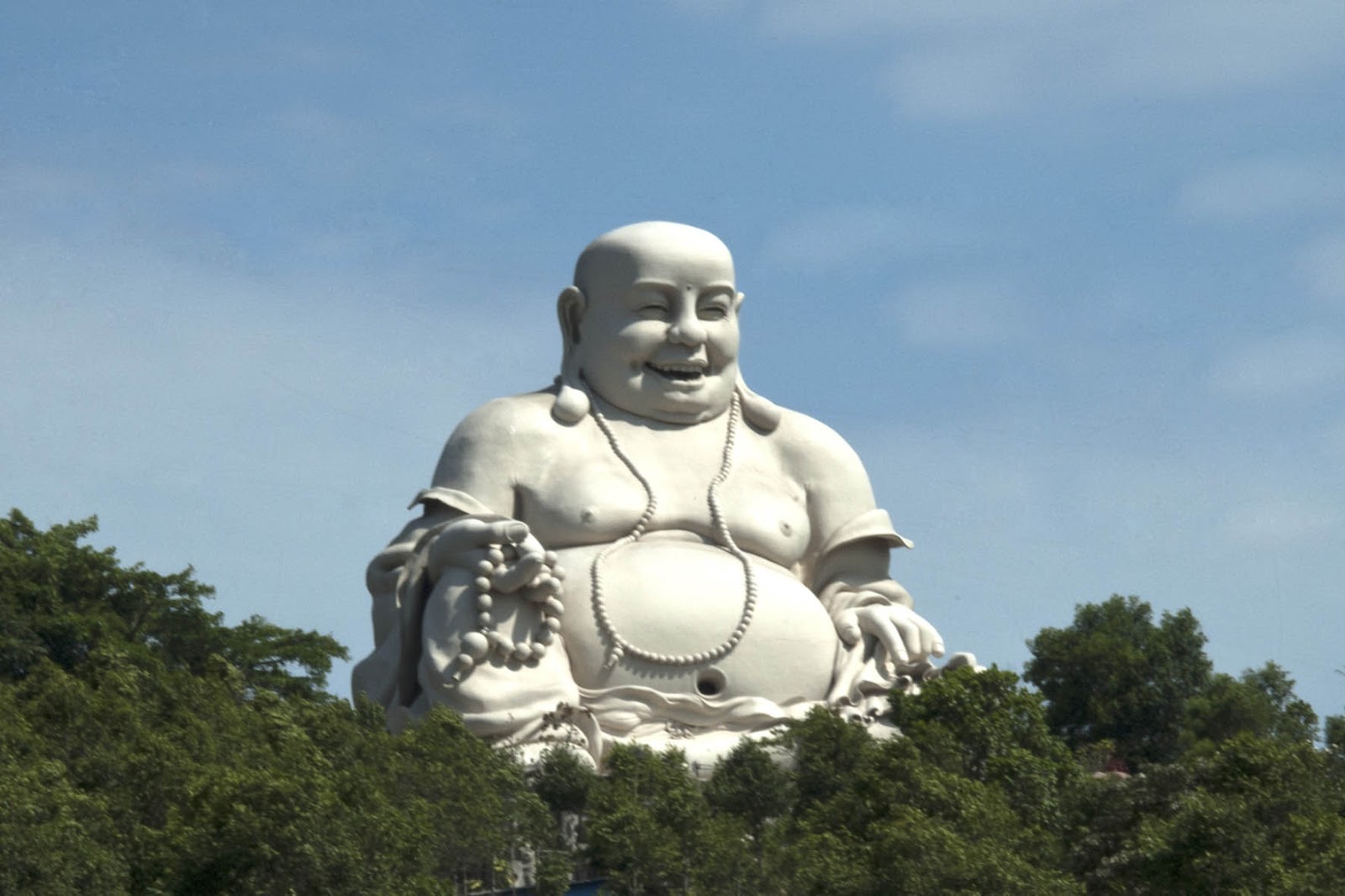 A great statue Di Lac of The Great Buddha Pagoda located in Cam Mountain
A great statue Di Lac of The Great Buddha Pagoda located in Cam Mountain (Thien Cam Son) was acknowledged as the biggest statue in Vietnam by Vietnam Guinness Book.
Gieng isle situated at the center of Tien River, belonging to Cho Moi District is one of the most fascinating places with travelers.
Along with the tourists' resources, there are also many resources that help An Giang to develop economy, like Tra Su fooled Indigo forest.
The Indigo forest is home to over 70 birds' species, 11 animal species, 25 reptiles, and 10 fishes and 140 plant species. Tra Su plays an internationally important role in preserving salt - marsh in Mekong Delta.
etnam by Vietnam Guinness Book. Being the biggest man-made lake in the area, Thoai Son Lake is considered the place fascinated a lot of visitors in An Giang.
Bung Binh Thieng is called by the name "God Lake". Bung Binh Thieng didn't provide freshwater for residential living surroundings, it also is a huge natural resource of fish.
The dawn romantic scenery and simple food that specific for Mekong Delta is the sparkling spot attracted travelers.
Recognized vestiges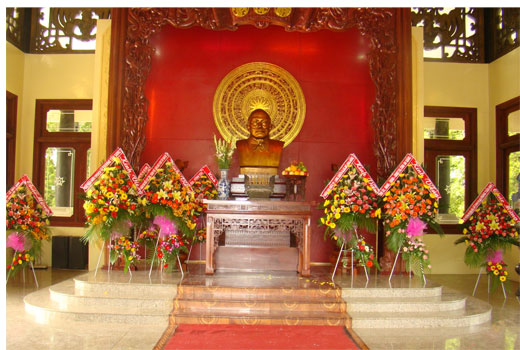 President Ton Duc Thang commemorative district
President Ton Duc Thang commemorative district is located in Ong Ho isle belonging to Long Xuyen city. The district included President's house when he was young, temple and display room. Many remembrances about the life and area of President is saved and showed in here, like pictutes, introduction files etc.