(MOCST)- The first overseas tourism office of Vietnam was officially opened in London, the UK, on February 18.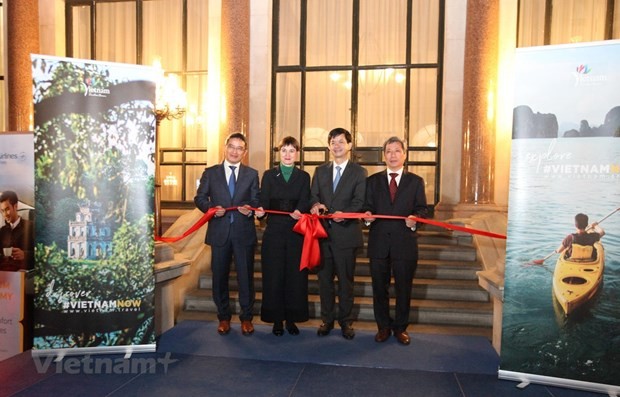 Officials cut the ribbon to open Vietnam's tourism office in London, the UK, on February 18. Source: VNA
The office, named The Visit Vietnam, is tasked with coordinating with British partners to promote the two countries' tourism cooperation.
Deputy Minister of Culture, Sports and Tourism Le Quang Tung said the UK is a strategic partner and the second largest tourism market of Vietnam in the EU. Therefore, the office opened here will help British people learn more about Vietnam's tourism.
Vietnam has been assessed as one of the world's fastest growing tourist destinations by many international tourism bodies like the UN World Tourism Organisation and the Asia-Pacific Tourism Association. It has also been named on the lists of the top tourist and cultural tourism destinations in Asia, the world's best golf destinations, along with other rankings.