(Cinet)- These festivals to improve the people's cultural and spiritual welfare aim to promote humanitarian values.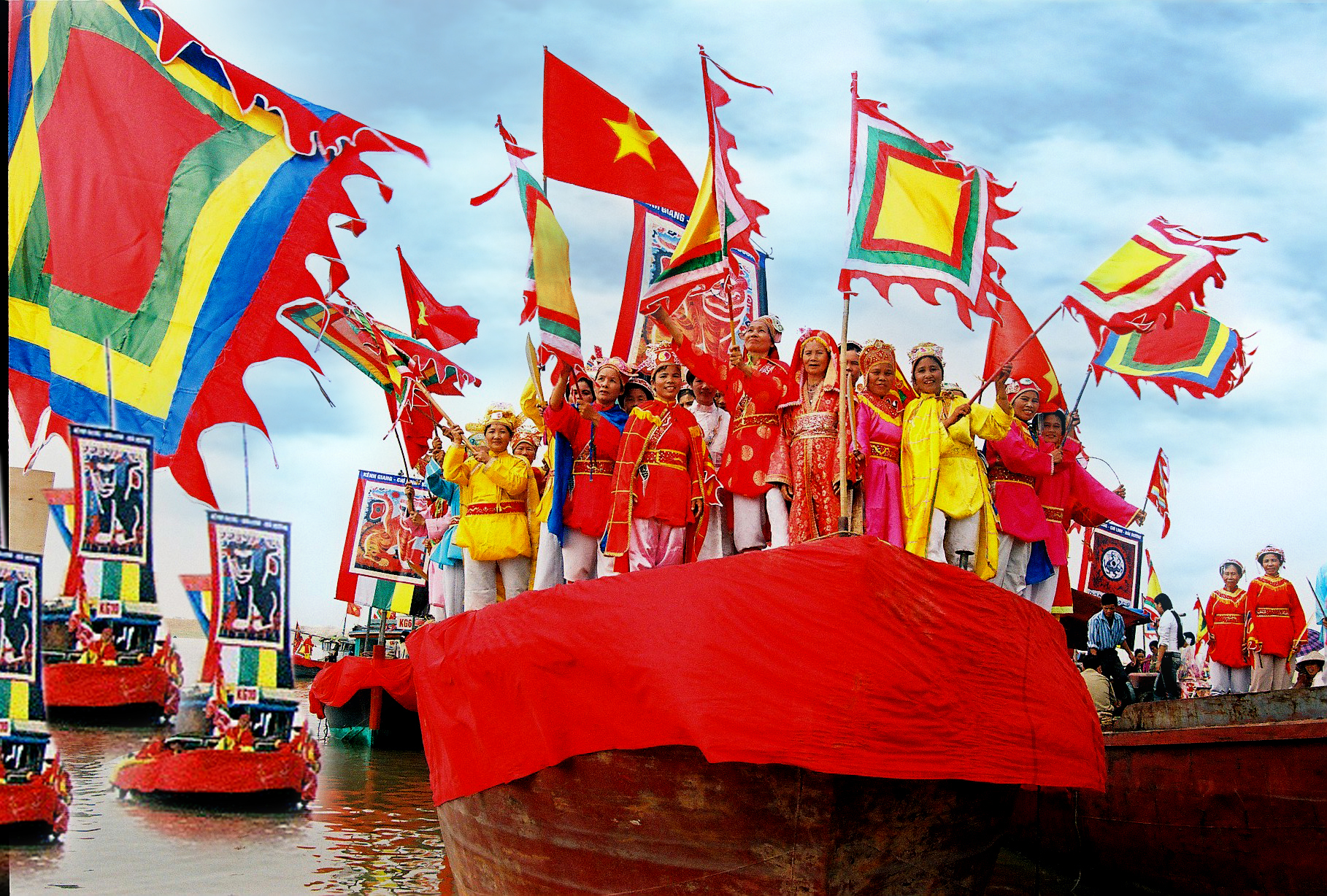 Illustrative image
In Vietnam, spring is the time for festivals, most festivals reflect our nation's fine traditions. The main purpose of these festivals is to improve the people's cultural and spiritual welfare. That's why the organizers are the people. So in my opinion, government agencies should not organize these festivals.
However, recently negative activities during the festivals have been reported, such as changing big notes for small notes with expensive service charges or superstitious activities. It is high time for local authorities, particularly provincial People's Committees and departments of Culture, Sports and Tourism, to take action to stop these bad practices.
There are about 7,000 traditional festivals in Vietnam every year. On average, about 20 festivals are organized a day. Poor management of these festivals will, no doubt, lead to huge wastes of money by the government and society. But what's even more important is that the festivals have failed to raise the people's awareness about the fine and rich cultural traditions of our forefathers and nation. It is imperative to stop commercializing the festivals to collect money from people, particularly the tendency to turn our people's fine traditions into opportunities to make money.
Recently, people have complained that violence and inhuman games were organized during many festivals. Ritual ceremonies of killing big animals or domestic animals, like the pig slaughtering festival in Bac Ninh Province or buffalo slaughtering festival in Tay Nguyen (Central Highlands), are held here and there. I agree that these ritual ceremonies are traditional festivals of the locals. Yet the brutal killing of animals provokes brutal acts in the mind of the onlookers. For example, in the buffalo fighting festival, both the winning and losing buffaloes are slaughtered and their meat becomes a precious and spiritual gift to people attending the festival.
It is said that we should respect our age-old traditional values. Yet they only have significance for a certain time in history. Vietnam is in the process of integrating deeper and wider internationally. So the festivals must be adjusted to be suitable for our times and they must have humanitarian values and help nurture kindness and love.
It is reported that quite a few government officials and public servants have used public cars, the state budget and their office hours to go to festivals. These acts are restricted by law. The Party Secretariat recently gave a warning to Party members and public servants on violating regulations on the management and organization of festivals.
An instruction issued by the Party Secretariat prohibits senior government officials, particularly in the central government, from going to festivals in the name of their offices or agencies unless they are assigned to do so by the authorities. Of course, as citizens they can go to festivals in their free time. This is also normal practice in other countries.
The first action we should take is restraining the use of the State budget in organizing festivals. It is imperative that local authorities take action to prevent activities abusing historical relic sites, holy places and festivals to make money or spread superstition or unhealthy games.
Vietnam is very proud to have many significant and interesting festivals, like the Giong festival, Yen Tu festival or Huong Pagoda festival, which attract tens of thousands of pilgrims every year. Going to these festivals, the pilgrims feel proud to be citizens of Vietnam.