'Len Thanh Pho' (Making our Place), a short documentary on women migrants in Hanoi, has won The Best Next Gen Award at the 2020 Better Cities Film Festival which was recently held in the US.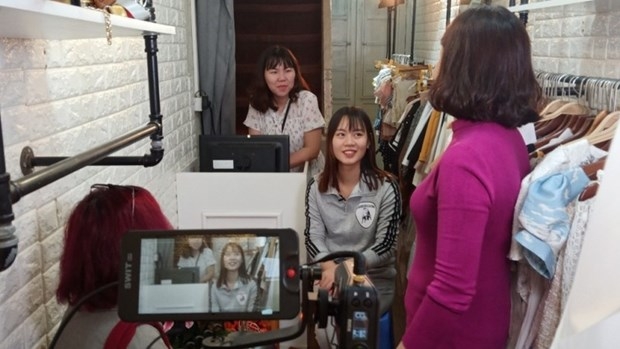 (photo: NDO)
The film was produced as part of the Tryspaces project carried out by the HealthBridge Vietnam organisation and the Vietnamese Women Museum to research youth and public spaces in Hanoi, Vietnam.
It explores the stories of seven young female labour migrants, aged from 16 to 29 years old, moving from rural to urban areas of Vietnam, including Nam Dinh, Vinh Phuc, Phu Tho, and Quang Ninh provinces and Da Nang City.
Heading to Hanoi and working various jobs such as hourly housekeeper, clothing salesperson, and hair washing in a small hair salon, they all share a common hope that Hanoi will be a place to change their live and increase income for their families.
The documentary also opens a window on these young women's relationships to Hanoi's public spaces and the obstacles they face in trying to use the spaces.
The film aimed to deliver a call of the Vietnam Women's Union to build safe cities for woman and girls.
'Making our Place' was among the 25 winning films which stood out from the nearly 90 entries sent to the 2020 Better Cities Film Festival, which was held virtually from October 8-11.
The film fest was originally founded in 2013 as the New Urbanism Film Festival with a vision to move that conversation onto the silver screen and into the streets, engaging the broader community in the vital work of place making and neighbourhood revitalisation.
(NDO)