(Cinet)- Office for the National Assembly and Vietnam Musicians Association organized the launching ceremony of the campaign to writer some songs of the National Assembly on March 21.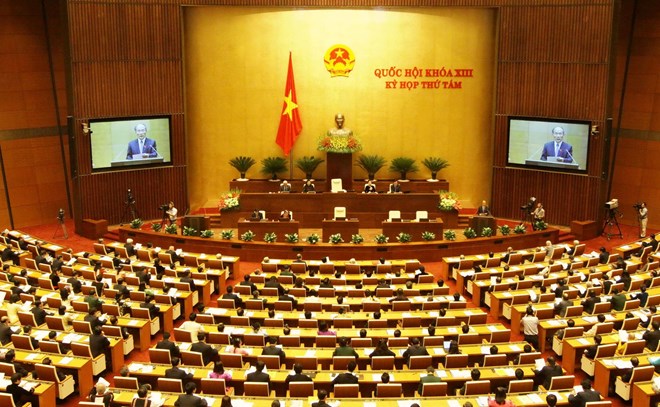 Illustrative image
The Organization Board said that the launching campaign themed Democracy-Solidarity-Reunification to celebrate 70 years for general election of the National Assembly on January 06, 1946-January 06, 2016 in Hanoi. The campaign focuses on position, role and function of the National Assembly as regulated in Constitution 2013.
Some objects are some professional and amateur authors in the domestic and foreign country. Each author sends 2 works at a minimum and is some new works. Time to receive some works after launching until June 30, 2015.
Through the campaign, selecting some songs at high quality and values reflect a form and development of the National Assembly in 70 years to affirm a position and role of the representative agency of people.
The summary and award-honouring ceremony of the National Assembly are organized on mid-October, 2015.
Some selecting songs will be propagandized on media and performed on the meeting for 70 year anniversary.