(MOCST)- With the motto "Building a Vietnamese Film industry of nationality, humanity, creativeness and intergration", the 21st Viet Nam Film Festival, organized in Vung Tau city, Ba Ria - Vung Tau province from November 23rd to 27th 2019, is a special event of the cinema industry in 2019.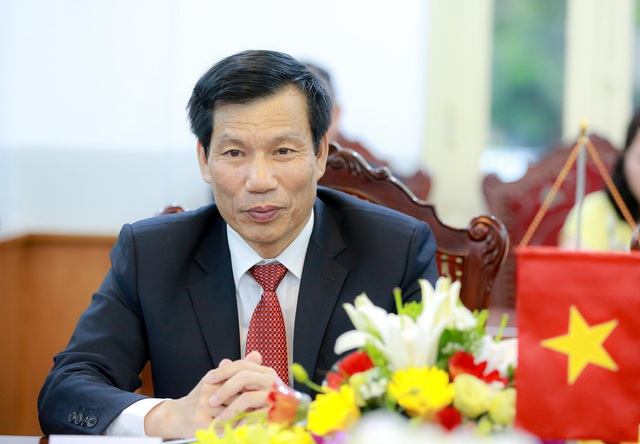 Minister of Culture, Sports and Tourism
Nguyen Ngoc Thien
The Festival is an opportunity to introduce Viet Nam's cinema industry, honoring true artistic talents, promoting cinema works imbued with national identities, rich humanities and creative impressions. This is also a chance for artists and cinema practitioners nationwide to exchange, meet, learn, share experience in the dedication process of building, maintaining and developing Viet Nam cinema towards innovation and international integration.
Especially, since the 20
th
Viet Nam National Film Festival in 2017, Viet Nam cinema has made remarkable developments, confirming the professionalism and innovation efforts of the managers, artists in their creation, production, promotion and distribution of films. Quality and quantity of Vietnamese films have been improved, attracting and forming a great Vietnamese cinema-lover community, including audience, investors, producers, artists, promoting flourishing cinema socialization.
With the careful preparation of the Organizing Committee, the support and coordination of Ba Ria - Vung Tau Provincial People's Committee, ministries, agencies, especially the enthusiastic participation of cinema delegations, artists, actors, I believe that, the 21
st
Viet Nam National Film Festival will be successfully organized, detecting and promoting the new talents of cinema.
May I wish cinema artists, filmmakers, international guests and all participants of the Festival good health, happiness and many new creations.
Nguyen Ngoc Thien
Member of the Party Central Committee
Minister of Culture, Sports and Tourism