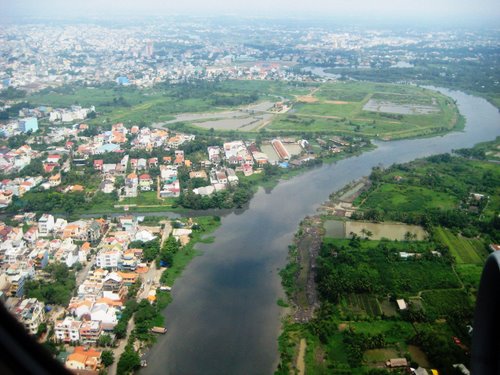 Illustrative image
(Cinet)- Tuyen Quang is a province of Vietnam, located in the northeastern part of the country to the northwest of Hanoi, at the centre of Lô River valley, a tributary of the Red River.
Area :5,800 sp.km
Population :657,000
Provincial capital :Tuyen Quang Town.
Districts :Na Hang, Chiem Hoa, Ham Yen, Yen Son, Son Duong
Tuyen Quang is located in Viet Bac, in the northern part of the country. It is characterized by majestic elevated mountains with peaks exceeding 2,000 m above sea level. More than half of the provinces population consists of the Kinh ethnic group; there are also Tay, Dao, and Nung ethnic groups.
Cultural Heritage and Tourism
Tuyen Quang province is home to 519 relics of history, culture and landscape, including one special national relic, 117 relics at national level, 181 relics at provincial level.
Tuyen Quang owns 300 historical cultural vestiges. The famous one is Tan Trao Historical Site. It was used as a resistance base before the August 1945 Revolution. The main places of interest include Tan Trao Communal House, Hong Thai Communal House and small jungle hut where President Ho Chi Minh lived from June to August 1945.
The province also has Na Hang Primitive Forest. It is home of valuable fauna and flora such as Dinh, Mun (ebony trees), Sen (bassia), ape, panther, flying weasel, antelope, and upturned-nosed monkey. The sounds of the waterfall, birds and gibbons, and silver light going through the thick layers in Thac Mo (Mo Waterfall) provide enjoyable feeling for visitors.
Similar with Binh Dinh, Tuyen Quang has a popular wine. It is corn wine. The alcohol content of this wine is quite high, so you might easily get drunk.
Performing Arts
Tuyen Quang is home to traditional culture of the ethnic group with various arts of folk song such as Then singing, "coi" singing, "quan lang" singing ( Tay ethnic people), "pao dung" (Dao ethnic people), "sinh ca"
(Cao Lan ethnic people), "soong co" ( San Diu ethnic people).
Also, some traditional festivals with cultural values feature such as Long tong festival ( Tay ethnic people); " Cau mua" festival; " Cap sac" ( Dao ethnic people) and "Nhay lua" festival (Pa Then ethnic people)…
Specially, the Long tong festival, which means "crop praying" festival, is an important event to begin a new year. The festival takes place in the first lunar month to pray for the new crop. The beauty of villages hidden in the foothills, covered in mists, and the joyous Long tong festival will leave a deep impression on the visitors.