Ho Chi Minh City's annual cuisine fest, "Ngay hoi que toi" (My hometown's fest), set to run in Binh Thanh district from Feb 21 to 23, will feature a wide variety of culinary delights and cultural activities.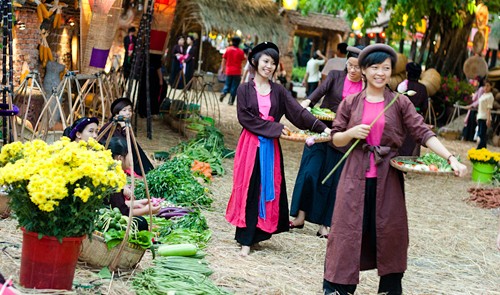 This year's fest, to take place from 4-9pm at Van Thanh tourism complex, 48/10 Dien Bien Phu, Binh Thanh district, will showcase specialties, particularly different kinds of "che" (sweet soup) and traditional pastry, from around the country.
Artisans from such provinces as Gia Lai, Ben Tre, Dong Thap and Can Tho will cater to visitors' different tastes with their excellent skills.
Another highlight is performances of traditional music, including "quan ho" (northern folk love duets), Hue and central folk songs and "don ca tai tu" (southern traditional music), which recently earns UNESCO recognition.
Re-creations of market sessions in the countryside nationwide and several traditional craft making processes will also be offered.
The fest will also feature folk games such as high swing, wrestling and bamboo pole dances. Kids will also be instructed how to make time-honored toys from leaves, bamboos and clay.
Another highlight is the reconstruction of local fishing villages and activities with fishing boats and tools on display.
The fest has drawn a large number of locals and foreigners every year.
Source: TT