(Cinet)- 10 more local specialties have honoured "The worth of Asia Cuisine" recognition from the India-based Asian Record Organization.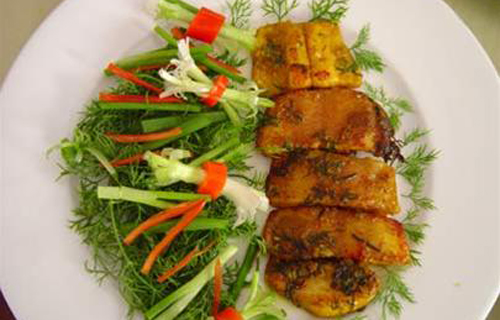 The new specialties include Hanoi's Cha Ca La Vong (fried fish), Hai Duong's Bun ca ro dong (Vermicelli with anabas), Quang Ninh's Cha ca muc Ha Long (fried Ha Long cuttlefish), Quang Nam's Cao lau Hoi An (Hoi An noodles with barbecue pork, bean sprouts, and herbs), Binh Dinh's banh canh cha ca (thick rice noodles with fried fish), Kon Tum's goi la (fish and vegetable salad), Dinh Duong's banh beo bi (savoury fern-shaped dumpling), Tra Vinh's bun suong (mixed noodles), Tien Giang's hu tieu (My Tho noodles with seasoned and sautéed beef), and An Giang's bun ca (Chau Doc fish noodles).
The dishes are the provinces' signature specialties though they are now available in other cities across the country.
The Asian Record Organization turns the dishes on the mass media in many regional countries.
Some representatives from the organization are set to show up in Ho Chi Minh City in Feb 2014 to confer the certificates of recognition on the 10 above dishes and eight gift specialties.
These records are the encouraging outcome of the Vietnam Record Book Center's efforts to promote local specialties. The organization has nominated 47 Asian records for local iconic dishes so far.