(Cinet)- Four of its local specialties, the Tra River bong fish, keo guong (transparent candy), don (shellfish) and Tra Bong cinnamon, have won national awards.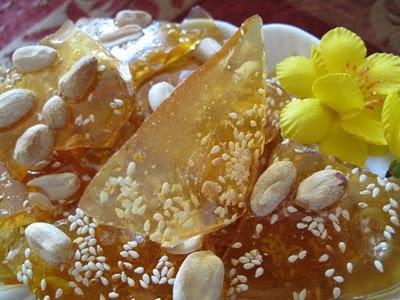 Tra River bong fish tastes best in summer and is caught with a 1m-long bamboo rod with a sharp spear in the middle. The fish is cooked once it has been marinated in seasoning unique to the locality. The fish tastes peppery, a little salty and savoury. The bong fish and don made them into the list of 50 Vietnamese specialties two years after their application to the Vietnam Records Organization.
Tra Bong cinnamon earned its place on the list of 10 natural specialities due to its potency and aroma. Used as a spice or essential oil, cinnamon has medicinal properties. Its bark, wood and leaves can be used to make wooden furniture, pots, and tea boxes.
Keo guong, named in the country's top 10, is made of melted refined sugar blended with lemon juice and vanilla powder to create a gooey mixture. Roasted sesame seeds and peanuts are sprinkled on top. Once cooled, it is cut into bite-sized pieces.
Don shellfish is also one of the top 50 Vietnamese specialities. It is boiled after soaking for four hours in water which is used to wash rice.
Once their shell opens, the meat is taken out and the broth is reheated and seasoned with herbs, ground pepper, garlic, shallots and fresh vegetables.
Don can be served in a number of dishes, including soup, porridge and summer rolls.
The department also awarded certificates to six companies that produce and sell the winning specialties.