(Cinet)- For Vietnamese people, Tet meal has become an important element in the traditional New Year's Day for a long time. We will learn about some traditional dishes in the meals of the South people.
1. Banh Tet
If Banh chung is indispensible in the meal in the north, Banh tet is always displayed in the meal for the Southerners. Wrapped and shaped in a long bar in the same way of the central people, in the South, Banh tet is usually prepared in salty and sweet kinds, made of beans, pork or banana, green beans.
Southern people start wrapping Banh tet about 10 days before the festival, this cake is used to worship their ancestors, considered as Tet gifts. In the early days, Banh tet is the salty dish in the meal to celebrate the New Year and eaten with a plate of dried shrimp and pickled small leeks.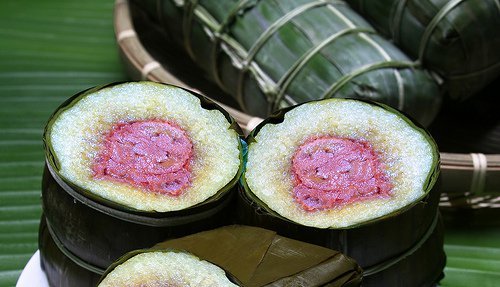 2. Pork and eggs cooked with brine and coconut water
In the new year, almost all of grandmothers, mothers will be preparing for her family a pot of pork and eggs cooked with brine and coconut water. In some days prior to Tet, housewives go to the market early in the morning to buy the most delicious lean and fat meat mixed and duck eggs, coconut water to prepare a pot of brined pork for the family.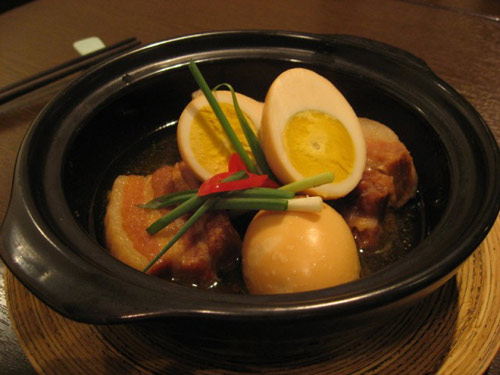 3. Bitter melon soup with pork
Despite being a simple dish, Bitter melon soup with pork contains many spiritual elements in the mind of the Southern residents. Traditionally, people here get this dish early the new year to pray for everything bad luck in previous years to pass, wish for a new year of peace, happiness.
4. Cu Kieu eaten with dried shrimp
Like vegetable pickles in the Central's people, Cu kieu served with dried shrimp always appear in the meal of the southern in Tet holiday. Just as a simple dish, however, the process of the preparation is quite elaborate. As early as mid-December in Lunar Year.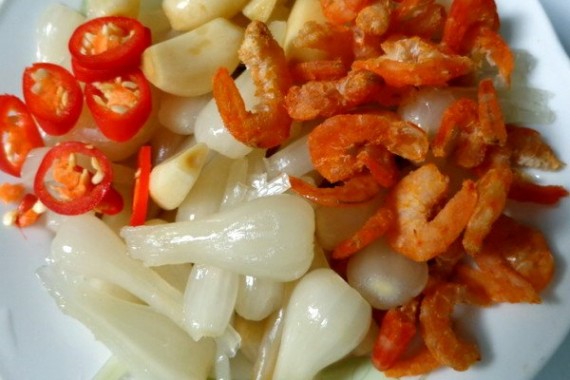 5. Soup with bamboo
It is the baamboo soup that is regared as a good food supply with a plenty of fiber and vitamins to the body. Unlike this dish in the north made from dried bamboo which is soaked to become soft, the southern people cook bamboo soup made from fresh bamboo shoots. Although this soup comes from any regions, it gets a special, attractive and unique favor.
6. Fried Spring roll
Of course, similar to other regions of the country, when we make a list of traditional dishes in New Year, we must mention Fried Spring roll in the Southern region. The pieces of pork pies are delicious and crunchy. Besides salty pork pies, the dish becomes special with the presence of fruit spring rolls.
7. Dish made of raw chicken and vegetable
Chicken delight salad with sweet and sour favor is processed in a simple and fast way and becomes a delicious and nutritious dish. This is a delicious and luxurious dish and even you do not need to worry for being overweight or feeling fat for dishes made of pork.
Source of photos: agiadinh.com