The Vietnam Record Organisation recently published the list of 50 gift specialties nominated by localities, tourism agencies, domestic and foreign tourists. According to the Hanoitimes online, top five tea specialties are included in the list.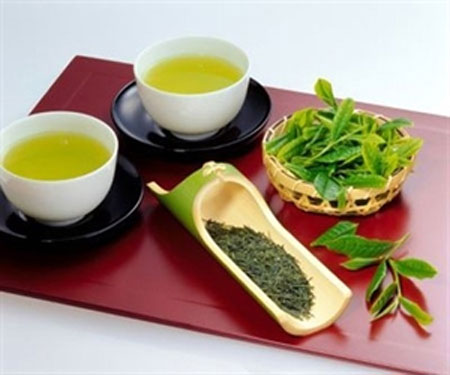 1. Thai Nguyen tea: Northern Thai Nguyen Province is a cradle of Vietnamese tea. The most famous tea from Thai Nguyen is Tan Cuong tea, whose incredibly delicious taste can bewitch any drinkers. A bitter taste comes to the drinkers when making the first sip of a cup of hot Tan Cuong tea and then it turns out to be a lasting sweet.
2. Bitter tea is cultivated in Thach An and Ha Lang districts, the northern province of Cao Bang. The tea is used for the treatment of cold, headache, eye, nose and throat inflammations, diarrhoea, and other ailments. It also reduces cholesterol level, blood tension, stress, infections and weight problems.
3. Vang tea: Vang trees are present in Cam Lo and La Vang, central Quang Tri Province. Vang tea is a famous medicine for those suffering from digestion disorder and rheumatism.
4. Bao Loc tea: En route to Da Lat, passing Bao Loc Town in Lam Dong Province, tourists will catch sight of immense green tea farms. Bao Loc tea is mellow and fragrant.
5. San Tuyet tea: Situated at an altitude of nearly 1,400 meters above sea level, through the winding but fascinating road, Suoi Giang (Van Chan District, northern mountainous Yen Bai Province) appears in front of visitors. It is where the oldest tea trees in Vietnam are found.


Source: Vietnam Plus