(Cinet)- Hoang Minh Nhat, a 23-year-old bank employee got a victory in the pressure-packed finale of the second Vietnam MasterChef on October 25.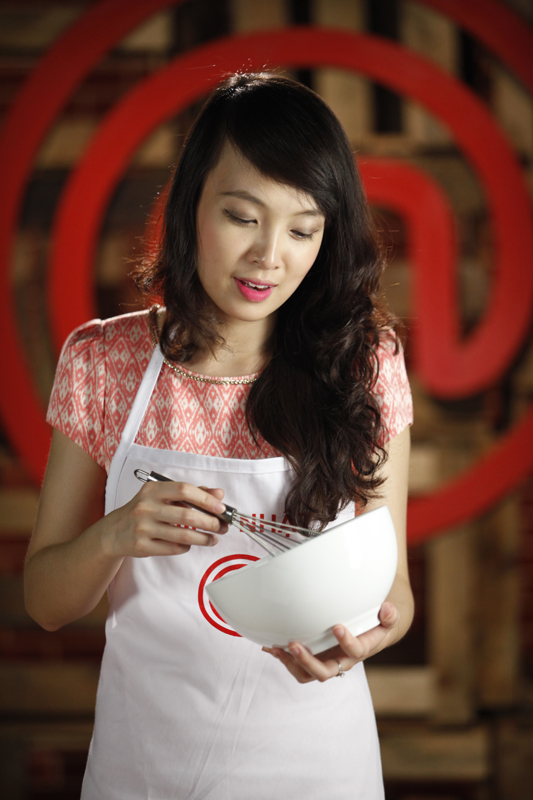 In a finale, the contestants were told to conceptualize and prepare a three-course meal, including the starter, main course and dessert, within two-and-a-half hours. While Chi, a mother of four, prepared mussel soup with lemongrass and coconut milk, red tilapia with sweet-and-sour vegetable sauce and durian crepe with custard filling, Nhat, the only child in her family, prepared a French cuisine-influenced menu.
Finally, Nhat beated fellow Vietnamese overseas home cook Le Chi of Canada in a final round of the MasterChef. Her cooking featured pan-seared foie gras, rabbit confit with apple sauce, red wine poached pear with whipping cream.
After the show, Nhat decided to quit her current job to devote all of her time and efforts to cooking. "From now on, I am completely free to pursue my life's biggest dream," she said. Regarding her future plans, Nhat said she would soon launch video clips for teaching cooking on YouTube.
Nhat revealed that she started learning to cook when she was only six years old. She had to prepare lunch for herself because "my parents wanted me to be independent and do everything by myself". Since then, she took her time to learn from her mother, who also has a great passion for cooking, and unexpectedly "fell in love" with this hobby.
Nhat revealed that all cooking programmes served as her "greatest lecturers on cooking", but her favourites included those of celebrity chef Gordon Ramsay, also a judge and executive producer of the high-rating TV show US MasterChef.
She said that she wanted to show young people that cooking was not something complicated. Cooking could help strengthen relationships among family members and give a deeper understanding of Vietnamese culture.
Minh Nhat is named a winner of the title of MasterChef, a VND500-million (US$24,000) grand prize and a cookbook deal.