(Cinet)- Designer Vo Viet Chung, will present his inspired ao dai collection at Couture Fashion Week New York on September 6 at the Crown Plaza, Times Square in Manhattan.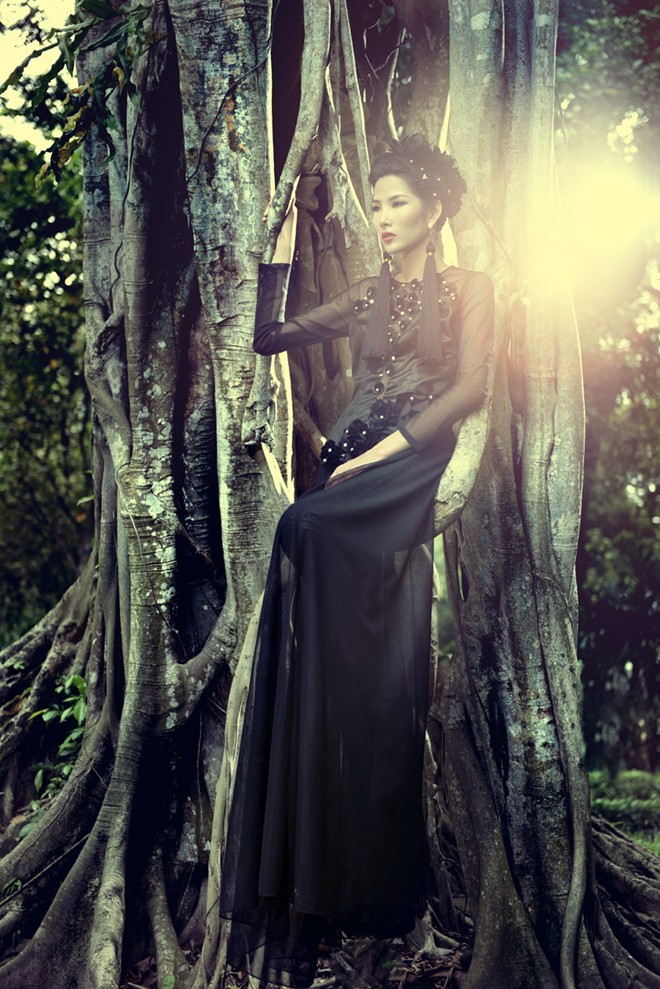 Illustrative image.
Chung was invited by Andres Aquino, founder and producer of the event to showcase 30 designs featuring the beauty of Cochinchina.
The Couture Fashion Week New York will be graced by the world's top haute couture designers.

The ao dai collection made its debut in Vietnam a year ago, in which Chung used made-in-Vietnam material mac nua.

He was the first Vietnamese designer to win a UNESCO award for helping preserve Lanh My A, a silk fabric produced in south Vietnam.

During his work to restore the southern traditional material, he discovered the mac nua tree and used it to dye the Lanh My A silk. He decided to publicise the mac nua material for his creativity.

The black colour mac nua material is shine and waterproof.

He combined costume characteristics from the north, centre and south of Vietnam. The collection goes with about 20,000 two-year old serial pearls, worth over 10 billion VND (500,000 USD).

The veteran designer has presented his designs at many shows in Germany, Britain and Malaysia.
The fashion week will see collections by designers from Russia, Australia and Cameroon along with India, Sri Lanka and Brunei. Nepal, Bangladesh and Dubai will also be taking part.