(Cinet)- A fashion show highlighting the beauty of Vietnam and Italy will take place at 18 Le Phung Hieu street, on the November 15 night.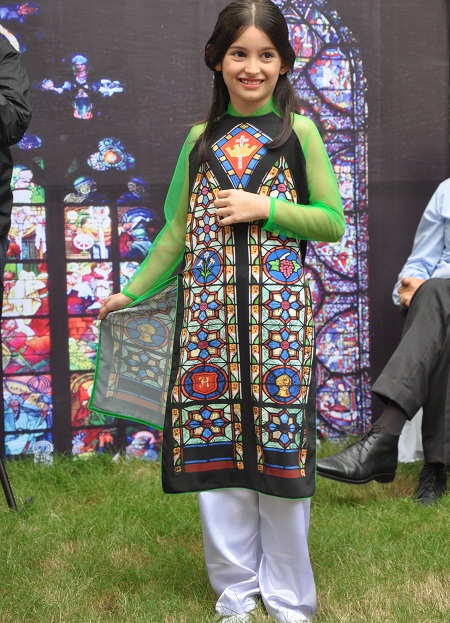 Illustrative image.
The Angles of Italy which features designs by noted designers Cong Khanh and Minh Hanh is one of the activities celebrating 40 years of diplomatic relations between Viet Nam and Italy. It is also part of Viet Nam's strategy to develop the fashion industry.
Designer Khanh will present 30 designs inspired by the Renaissance using a lustrous Vietnamese satin.

Designer Hanh will present sophisticated variations on tribal brocades and 3D embroidery technology on raw linen textiles from the H'Mong people in Ha Giang Province. She will also use crocodile leather.

Whilst it is the first time for young designer Khanh, this will be third time Hanh has worked with the Italian Embassy in Hanoi to organise the show. Both recently visited Turin in Italy on a business trip, and the city impressed them with its gothic art and architecture.

"In my opinion, culture exchanges should not be about entertainment. They should have practical values that can be applied in a particular field, and in this case, Vietnam's fashion industry," Hanh told a press conference on November 14.

Besides professional Vietnamese models, Italian children living in Vietnam will appear in traditional Vietnamese traditional ao dai and sing Italian folk songs backed by talented pianist Pho An My.

"The highlight of the show will be a performance by little Italian angels wearing the traditional Vietnamese ao dai. I will use the stained glass often found in Italian castles, particularly in Torino [Turin] – a cultural centre in northern Italy," Hanh said.

"The angels' wings are the two flaps of the ao dai printed with special patterns – the quintessence of Italy," she said, adding that her collection is "quite liberal and a bit sexy, but it closely follows the disciplines of art and fashion."

Regarding the idea to host the show outdoors, Italian Ambassador to Vietnam Lorenzo Angeloni said: "Le Phung Hieu street has become an Italian corner of Hanoi. In this open setting, viewers will enjoy to the full the beautiful, sophisticated and practical designs which are common features in both Vietnamese and Italian fashion".