(Cinet)- A festival highlighting Vietnamese traditional "ao dai" dresses was held at Van Mieu - Quoc Tu Giam (Temple of Literature) in Hanoi on March 4.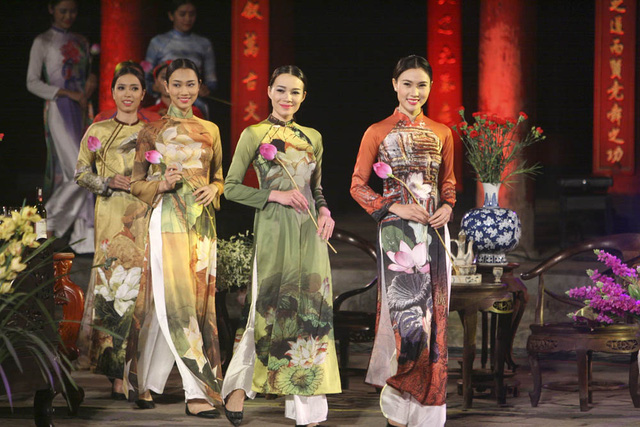 The collection of Phu Dung flower
The festival aims to honour female beauty on the occasion of International Women's Day (March 8).
Designers presented their 19 latest collections of "ao dai" inspired by various flowers.
More than 80 professional and amateur models, including children and people with disabilities walked the catwalk.
Female ambassadors and ambassadors' spouses in Vietnam also showed their interest in wearing the elegant silk Vietnamese "ao dai".
Each designer chose a flower for their ao dai collections which included versions for women, men, children and the disabled.
The festival also saw the participation of representatives of some international organisations and veteran actresses Tra Giang, Thanh Tu and Nhu Quynh.
Visitors to the event were also treated to traditional music performances.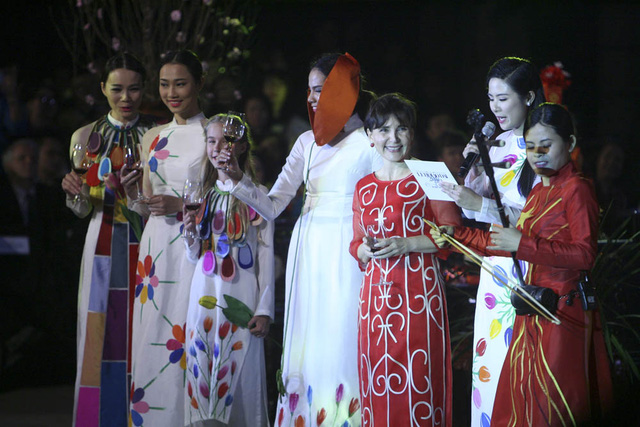 The collection of Tulip flower with the participation of Italian Ambassador to Vietnam.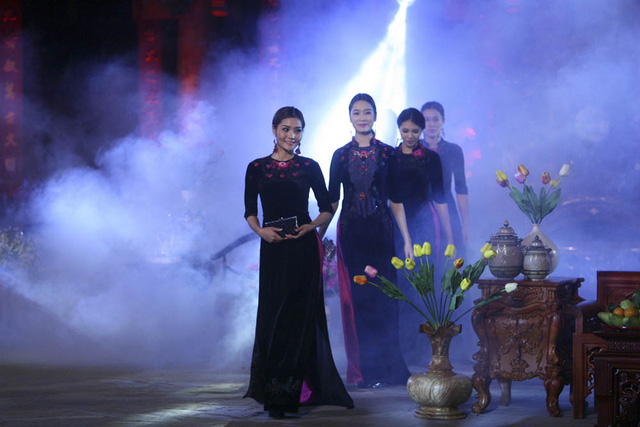 The collection of Antigone Fuchsia flower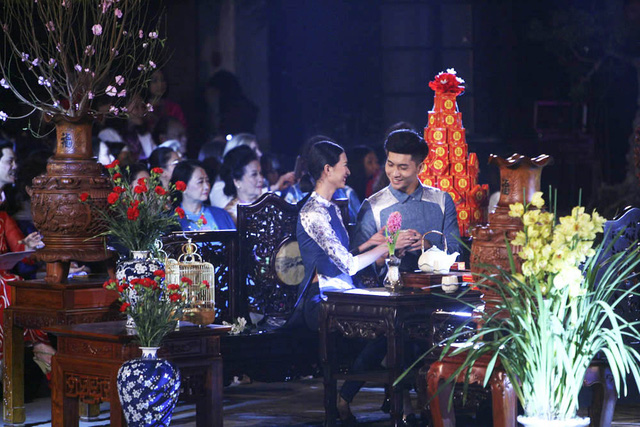 The stage was arranged like a traditional wooden house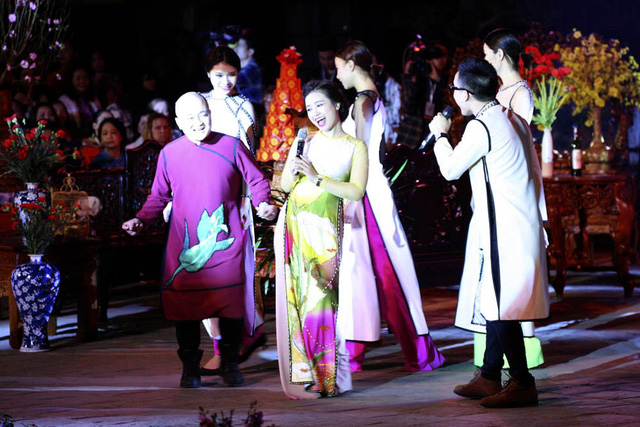 Music performance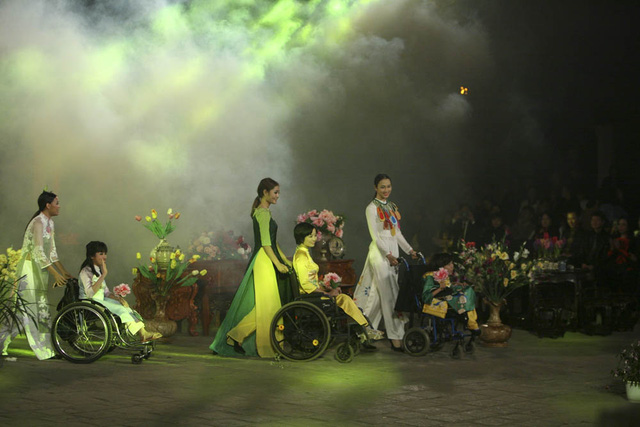 Disabled models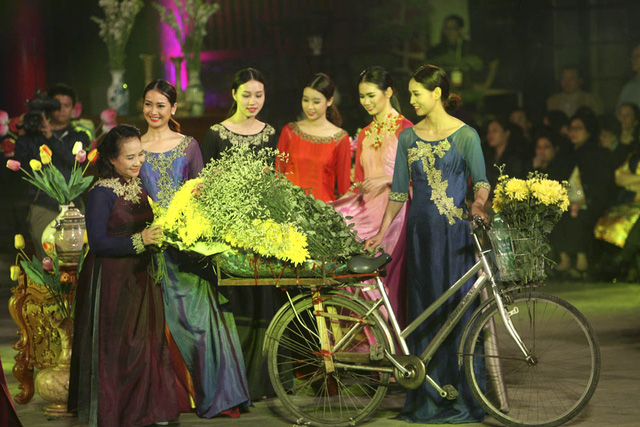 Source of photos: dantri