(Cinet)- A 10-piece T-shirt collection designed by Adrian Anh Tuan was launched at a fashion show on October 25 at Robins Department Store in HCM City's Crescent Mall.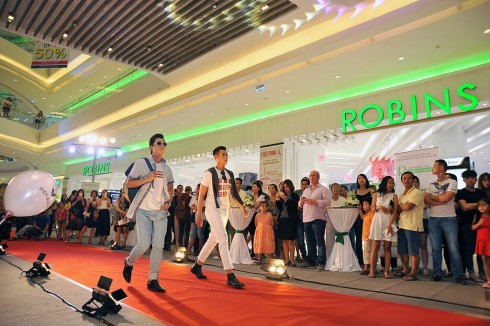 At the

fashion show

Photo: elle.vn
Traditional tho cam (brocade) patterns are combined with the modern T-shirt in the collection. Adrian is the founder of the Valenciani shops and collections, and a judge for Vietnam's Next Top Model 2015.
The Designs from the Village range of T-shirts, inspired by the traditional weaving techniques of K'Long and B'No villagers in Lam Dong province, are sold exclusively at Robins Department Stores in HCM City and Hanoi. Profits from the sales will be donated to the villagers.
Robins has also offered K'Long and B'No villagers a dedicated space at Robins Department Store to showcase their beautiful and authentic brocade products.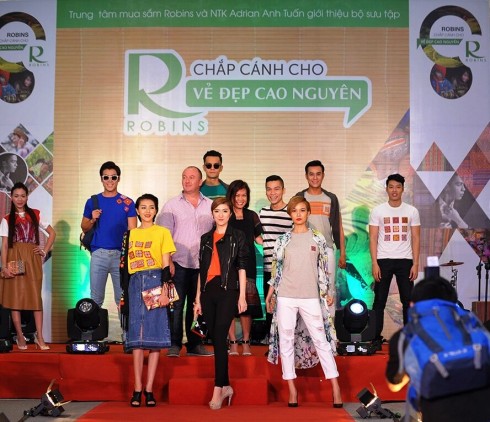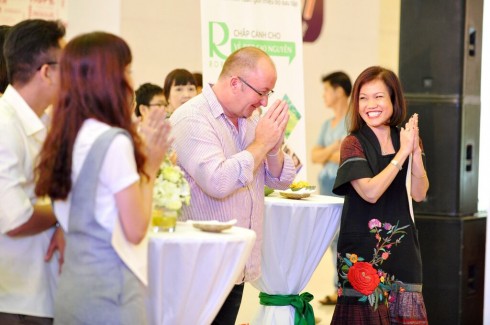 At the

fashion show

Photo: elle.vn
Adrian Anh Tuan, his team, and representatives of the Central Group, the Thai Group of which Robins Department Stores belongs - visited the villages and workshops around the province, studying designs and techniques that have been part of the village culture for centuries.