(Cinet)- Robinson Department Store (Robins) has co-operated with Vietnamese fashion designer Adrian Anh Tuan to kick off a social programmme entitled "Designs from the Village".
Tuan has visited brocade craft villages of ethnic minorities in the Central Highlands province of Lam Dong to find his inspirations for a fund-raising collection for these villages.
During a three-day trip to Lam Dong, Tuan came to two craft villages K'Long and B'No. His collection will consist of ten T-shirts with a combination of modern and traditional styles plus unique patterns of hand-made brocade materials. The collection is expected to be unveiled in the fourth quarter of this year.
According to Tuan, hand-made brocade products of ethnic minorities in Vietnam are like no others. Gerard McGurk, senior vice president who is in charge of Robins department stores, said that through this project, Robins wants to help bring local cultural heritages in remote mountainous regions to people in cities and support remote communities there.
The project is aimed at helping ethnic minority groups cope with poverty, illiteracy with illness. People in craft villages will have more income by providing their brocade materials to produce fashionable and youthful T-shirts. All the proceeds from selling these items will be used to support those poor villages. Especially, all the fashion designs created in the project will be given to villagers to make unique souvenirs to boost local tourism.
Adrian Anh Tuan has his own luxury fashion brand of Valenciani and is one of the judges of the 6th season of Vietnam's Next Top Model 2015.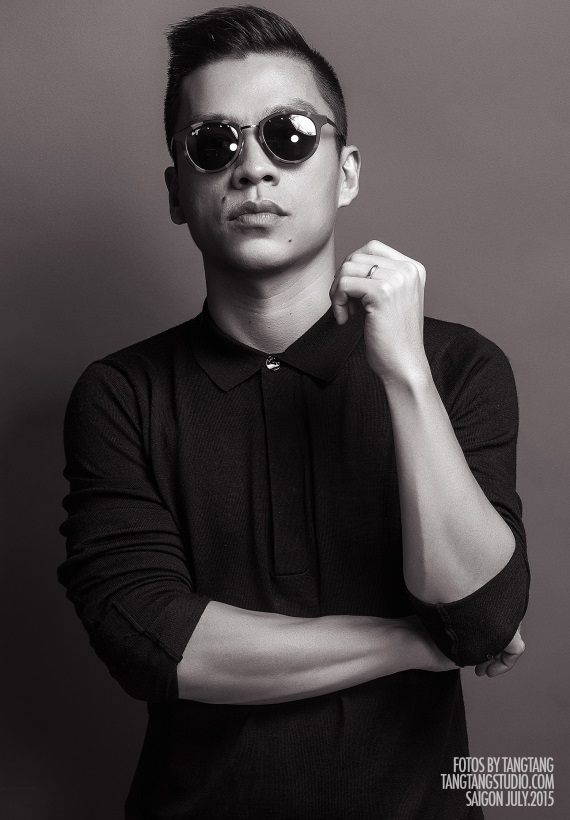 Vietnamese fashion designer Adrian Anh Tuan
"Lam Dong is my grandmother's home town, and also home to brocade craft villages. I can't wait to share with everybody typical features and colors of the Central Highlands region. I'm thrilled to join hands to support the local community," Tuan said in a statement.
The village will have a source of income by supplying brocade for the collection, and all profits from the collection's sales will be donated. Designs will also be handed over to the village to make souvenirs.