(Cinet)- An exhibition entitled "Vietnamese women's Ao Dai through hardships of wartime" opened at the War Remnants Museum in Ho Chi Minh City on November 22 to mark Vietnam Cultural Heritage Day (November 23).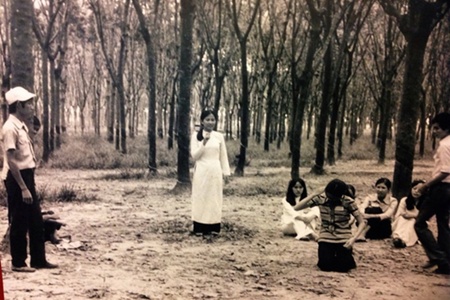 The Vietnamese Women through Wars exhibit includes 125 photos, documents and objects related to the costume and to women's lives during the war.
On display are ao dai worn by women prisoners, politicians, soldiers and students, including Truong My Le and Nguyen Thi Phi Van who took part in various movements of the Sai Gon - Gia Dinh Union beginning in 1960.
The exhibition also includes photos of students in ao dai taking part in parades against wars in Sai Gon in the 1960s and 1970s.
Various exhibits, such as poems on ao dai and sewing machines for making costumes for the soldiers are on display as well.


The event also includes seminars and talks on the Ao Dai in armed movements and political struggles, and on the Vietnamese Ao Dai – past and present. The exhibition will run until December 17.