(Cinet)- According to the global travel website GlobalGrasshopper, Son Doong Cave and Ha Long bay in Vietnam has recently listed among 10 of the most beautiful places to visit on the planet.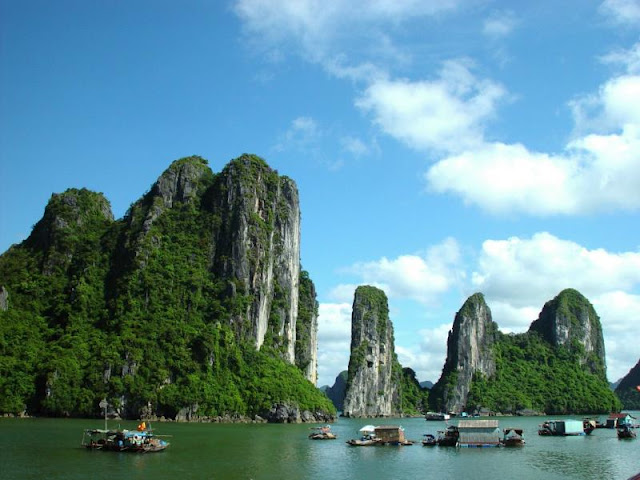 In the list for 2015, Ha Long Bay in northern Quang Ninh province ranked third while the Son Doong cave in central Quang Binh province, in the seventh place.

Situated in the North-East region of Vietnam, Halong Bay is a bay in the Gulf of Tonkin comprised of regions of Halong City, the township of Cam Pha, and a part of the island district of Van Don. Halong Bay borders Cat Ba Island in the southwest, the East Sea in the east, and the mainland, creating a 120 km coastline.
The majority of these land masses have not been touched by humans and have managed to retain their beauty since their creation. It is this that enabled it to be listed by UNESCO as a World Heritage Site, GlobalGrasshpper said.
Meanwhile, located approximately 500km south of Hanoi, the Son Doong cave, the largest in the world, is more than 200m wide, 150m high, and about 9km long. It houses a jungle and a river, and could fit a 40-storey skyscraper within its walls.
For centuries, men have mulled upon the existence of hollow Earth – a theory that states that the Earth is hollow. If hollow Earth did exist, than the Son Doong cave would be a testament to its existence. The cave is so large that humans exploring them would look like ants. The Son Doong cave is evidence of the world's beauty, inside and out, the website said.