(Cinet)- The North plays a role of the cradle of Buddhism in Vietnam. The followings are some beautiful and unique temples, the tranquil places for sightseeing tours and exciting new things in early spring.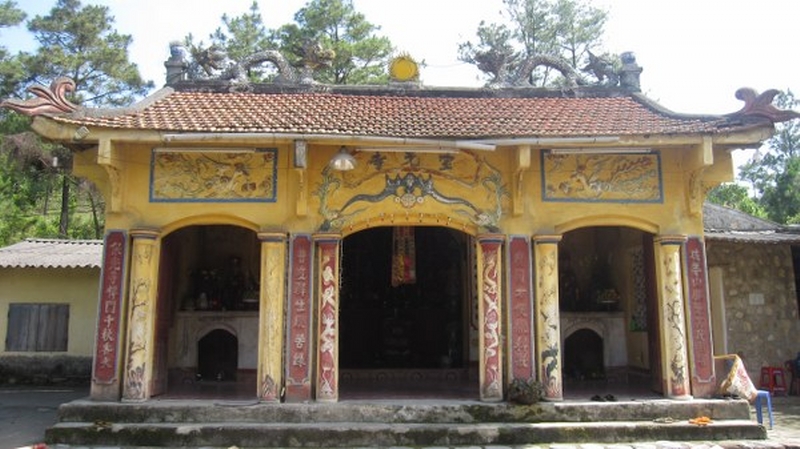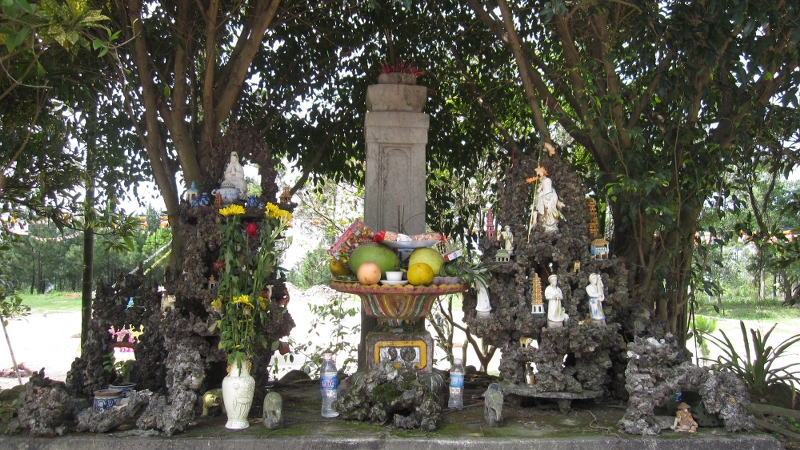 The old Ba Vang Temple
5. Ba Vang Temple
Located on the halfway up to Thanh Dang Mountain, the temple also is known as Bao Quang Pagoda or Ba Vang. Situated at the ideal height by the west of Uong Bi city, from the entrance travelers should put their eyes away to contemplate the minimized city landscape as well as river winding quiet mountains.
Initially, the temple was built of wood and later the temple was rebuilt with cement in 1993. The most notable exhibits of Ba Vang Temple remains was some stone relics, including a stone stele with 0.52-meter in height, 0.38 meter in width, 0.12 meter in thick, two stone turtles and 1.2-meter-height stone cedar with 4 sides, in there, each side is 0.22 meter in width. According to the flow of time, 'Han' typography on stone stele and cedar has worn out, very difficult to read.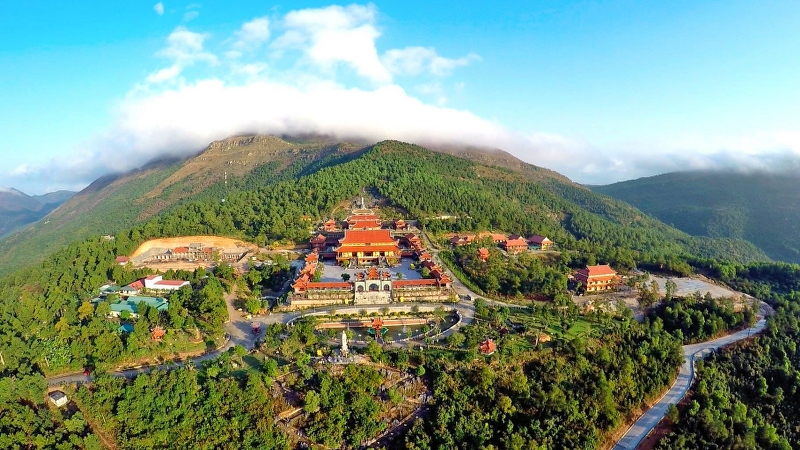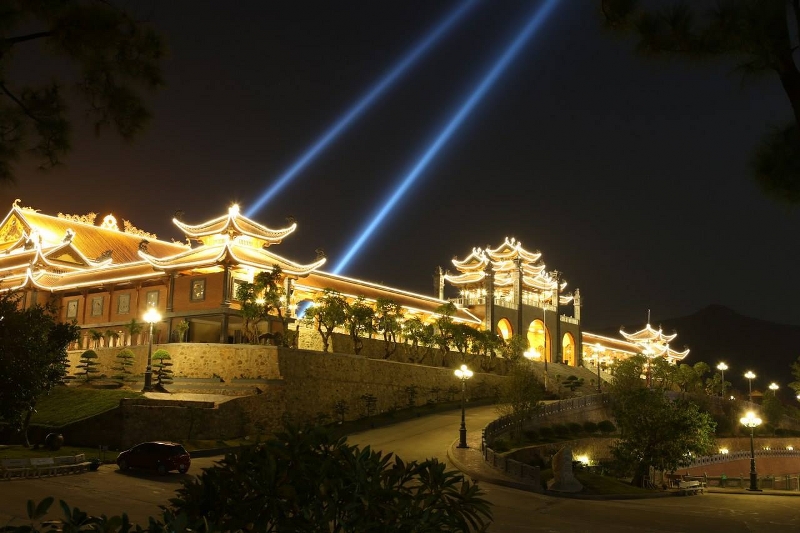 The renovated Ba Vang Temple
Since being renovated, Ba Vang Temple has become the spiritual tourism attraction, fascinated by the large and beautiful space. The architecture according the type of majestic monastery and services around the temple is managed by local administration.
6. Cai Bau Temple
Cai Bau Temple- Giac Tam Zen Monastery is considered as a spiritual culture work owning beautiful landscape and architecture. Located on the bank of Bai Tu Long Bay, the temple leans on the pristine green mountains, a peaceful atmosphere in there makes people calm and joyful.
The temple was also noted in the war against the Mongol invasion of the Tran Dynasty. Over time and the vicissitudes of history, the temple was badly damaged. In the 90s of the last century, Cai Bau temple was first renovated but rudimentary and lack of planning. Since 2007, the temple has been planning the construction of the spacious, commensurate with the value of history as well as the great culture here.
Ngoc Anh
Sources of photos: www.foody.vn