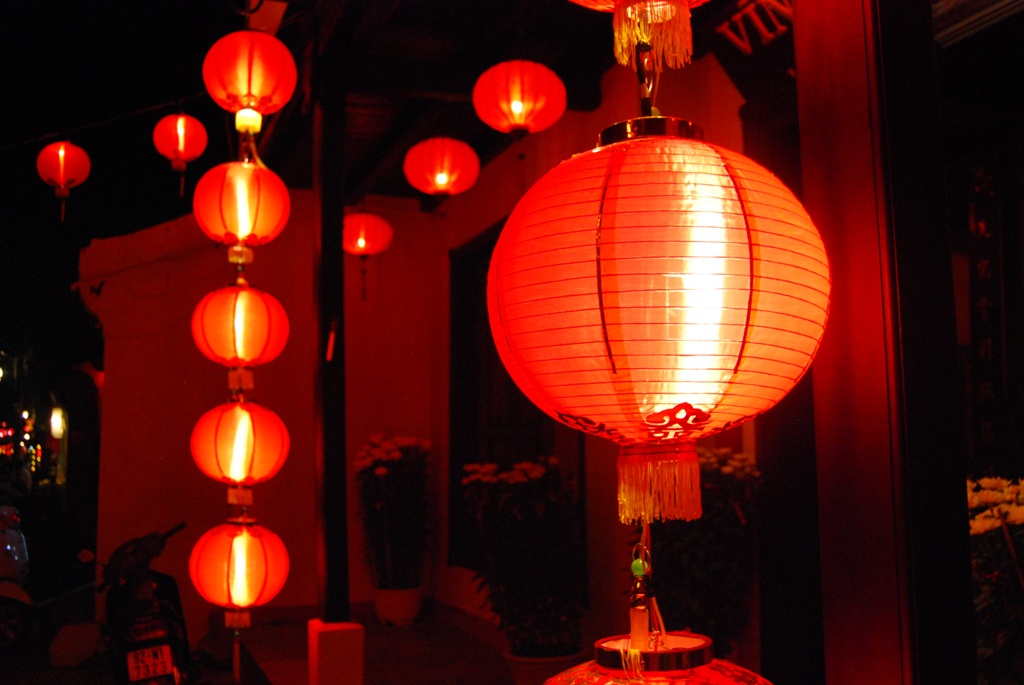 Illustrative image
(Cinet)- Lanterns became a must-have decoration for Vietnamese families during important holidays, especially the mid-autumn festival and Tet, the Vietnamese Lunar New Year Festival. Lighting up lanterns for Tet holiday becomes an essential activity for everyone in the Spring.
Traditionally the Asian countries, in the warm atmosphere, spend Tet, the lanterns are used to the idea instead of a good future blessing, peace. The street lantern always attracts the attention of all visitors cross to the flavor Tet Vietnam, provoking soul homeland and are key cultural beauty should be preserved forever. How to make a lantern finished going through all stages 10, from split bamboo (a hollow bamboo varieties), the zinc, plastic, paper, paint pattern … With ingredients bamboo frame is light, the paper must have red lights, beautiful. However, by shaping, gluing and the decoration on the new lights is determinant makes peculiarities of each lamp. These processes require not only skilled but also have drawn complaints, the meticulously, perseverance of artisans.
In Hanoi-the North, Vietnam, part of the famous Old Quarter, Hang Ma has been a popular place for paper goods used as votive offerings for hundreds of years.Brilliant lantern crafts Hang Ma Street Has time renowned street is centrally located between the capital of thousands of years of civilization has a long tradition of making crafts, so no stranger purchase the bustle on the streets Item code access Year days. But the profession is no longer remain active, but the trade in handicrafts sector, especially the lantern still vibrant place both streets.These days Hang Ma street by color crimson splendor of the ancient city lanterns, the peach flowers, apricot flowers blooming in the sunshine, the sparkling new year couplets to welcome Lunar New Year.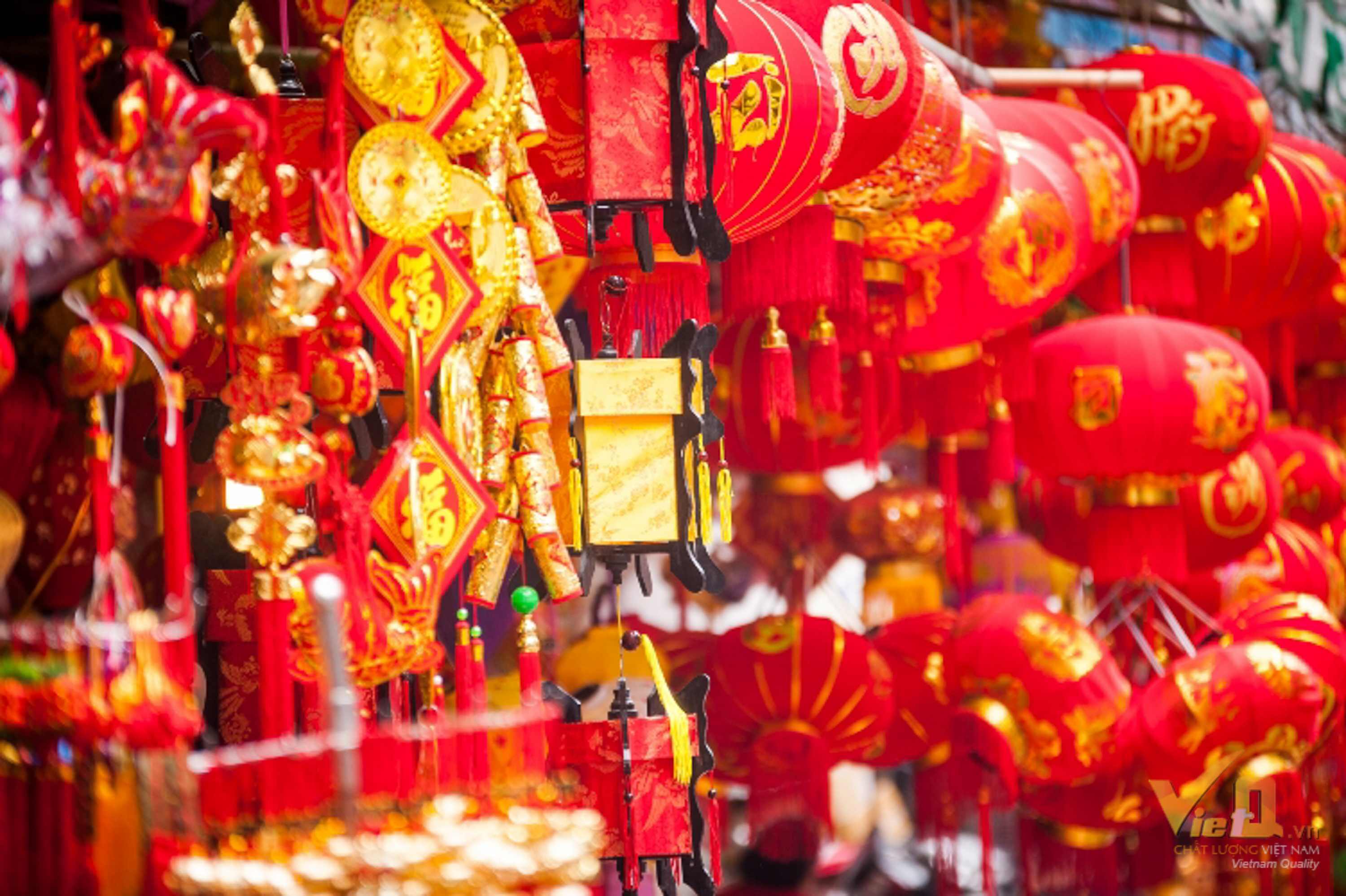 A latern street in Hang Ma street.Photo:Internet
Hoi An is a famous place with lanterns are beautifully decorated with shapes like pumpkins, eggplants na, garlic … In addition, there are other forces pulling lanterns, flowers sen, with colorful dragon. As Tet is coming, locals are replacing their old lanterns with new ones and even adding more, making Hoi An brighter and more colorful. Every year, during the Lunar New Year holiday, local authorities organize a festival which includes a ceremony of floating lanterns along the Hoai River.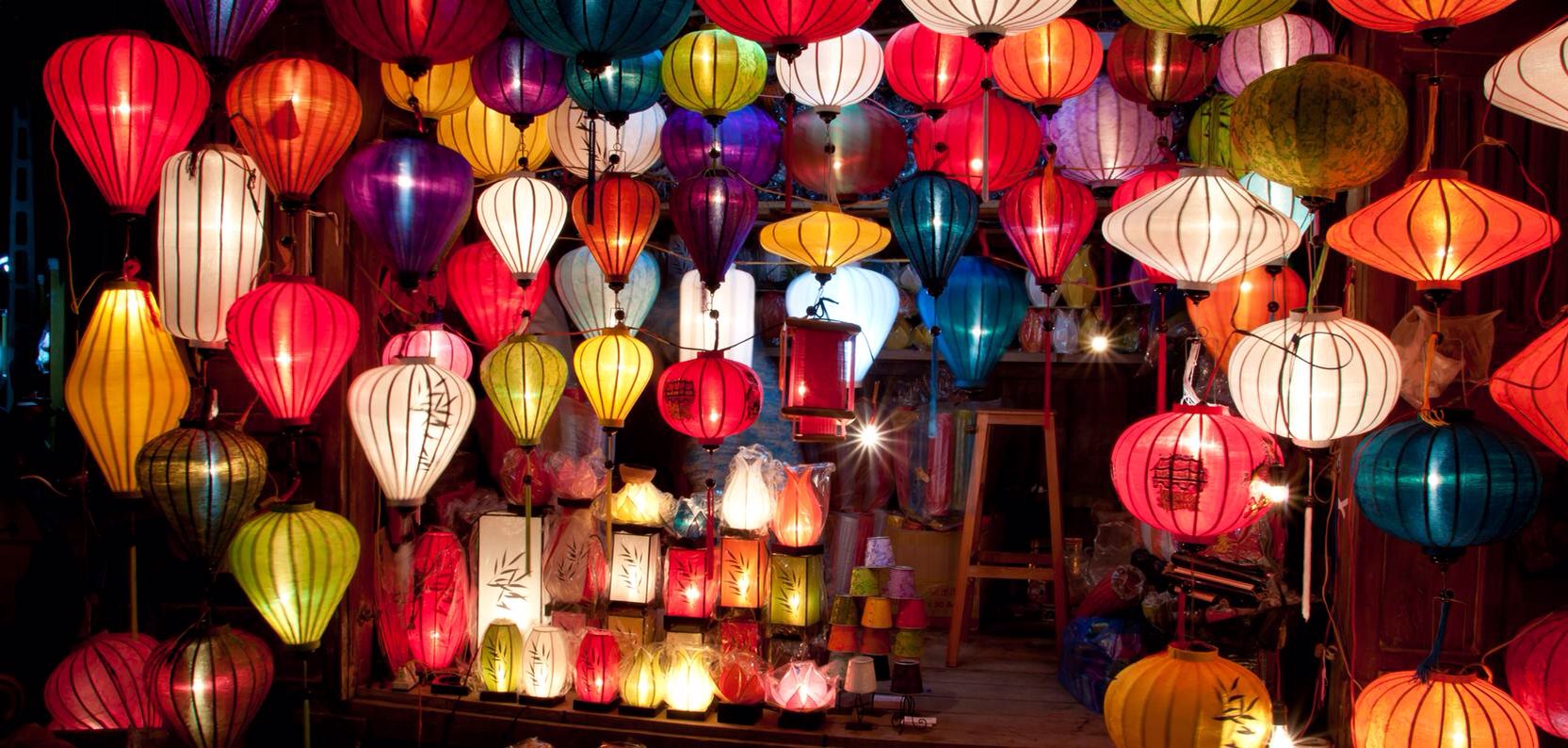 Latern festival in Hoi An. Photo:Internet
For just a few dollars, tourists can ride a boat along the river to float their lanterns while making prayers for their new year.Lanterns are, undoubtedly, one of many great things that tourists love about the ancient town, which is lit up by thousands of the hand-made lamb every night. Walking around the old town to the Lunar New Year, we will be immersed in the colorful landscape by countless flickering lantern designs all blooming on along the road, in front of the restaurant, porch …