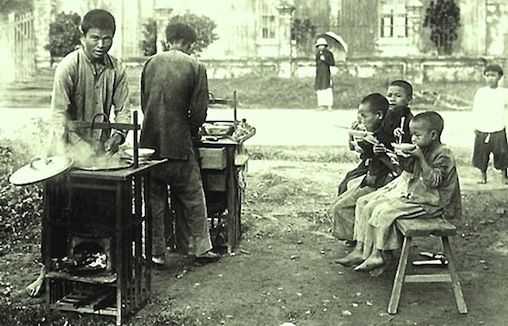 A pho stall in the old days (Photo: Internet)
(Cinet)- Hanoi, the capital of Vietnam is no surprise the city of pho, one of country's most famous dishes. You can sit down, relax and enjoy a bow of this delicious rice noodle every time of the day and at almost every corner of the city. However, the locals do have their own favorite places for pho. Here are some of Hanoi's best pho bo (beef pho) that can satisfy even the most demanding locals.
Pho gia truyen Bat Dan
Add: 49 Bat Dan, Hoan Kiem Dist.
Looking at the long queue with money in hands, patiently waiting for their bowl of
pho
every morning, you can understand why this is voted as the best
pho
in Hanoi. Knowing for serving a classic version of Hanoi-style
pho
, the beef here is fresh and perfectly cut into thin and tender slices. The richness of the beef goes perfectly well with the light and not-so-sweet broth while the noodles are cooked just right. No fresh lime is provided at this restaurant as in the traditional way of eating
pho bo
in Hanoi.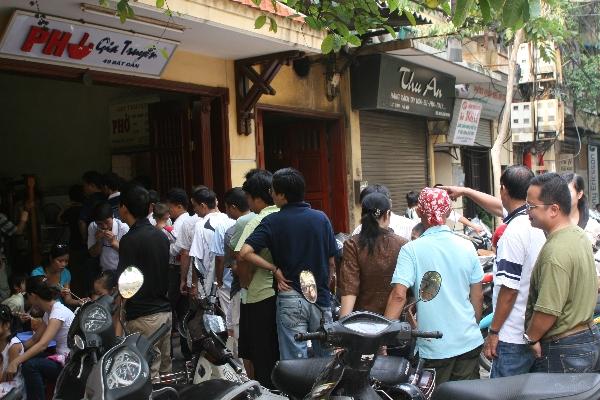 (Photo: Internet)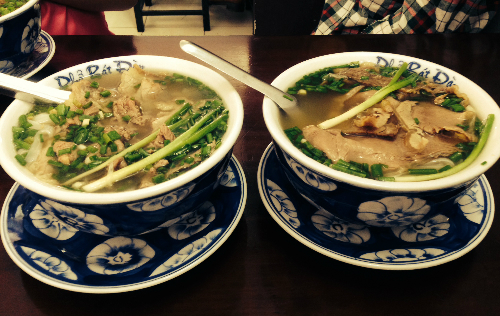 (Photo: Internet)
Pho Ly Quoc Su
Add: 10 Ly Quoc Su, Hoan Kiem Dist.
There are a few
Pho Ly Quoc Su
restaurants in the city, but the most original and authentic one is located at the heart of central Hanoi. For many people, this
pho
deserves to stay in the top three for its signature broth which is clear, clean and tasty. The restaurant is small yet clean and with air-cons that makes it an ideal place to gulp down your favorite
pho
in the hot weather of Hanoi's summer.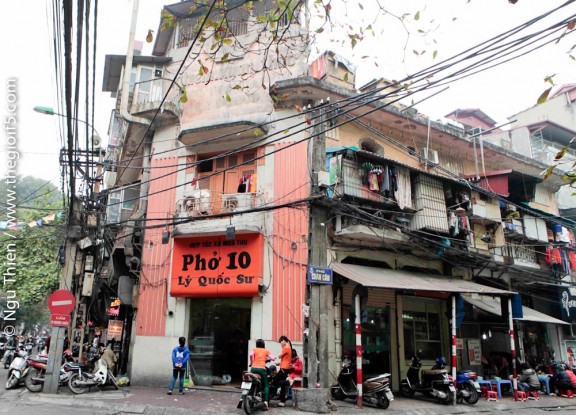 (Photo: Internet)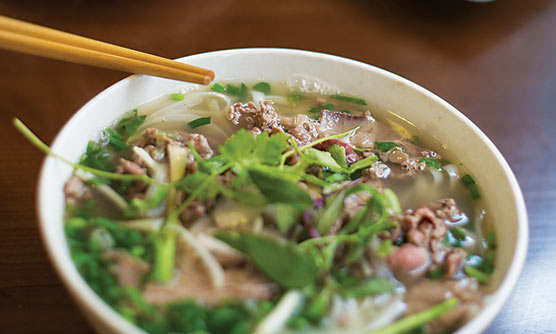 (Photo: Internet)
Pho Tu Lun
Add: 23 Hai Ba Trung, Hoan Kiem Dist.
Situated in a busy street of central Hanoi, this family-owned
pho
restaurant has a long tradition of over 50 years. After the original owner, Mr. Tu Lun passed-away, his descendants took over and continued to serve the family's delicious
pho.
Their signature broth does not look clear as other
pho.
It has a strong hint of fish sauce yet the taste remains rich thanks to the braised beef and bones. A bowl of
pho
here has a fragrant aroma thanks to the light scent of the noodles and the thin-sliced green onion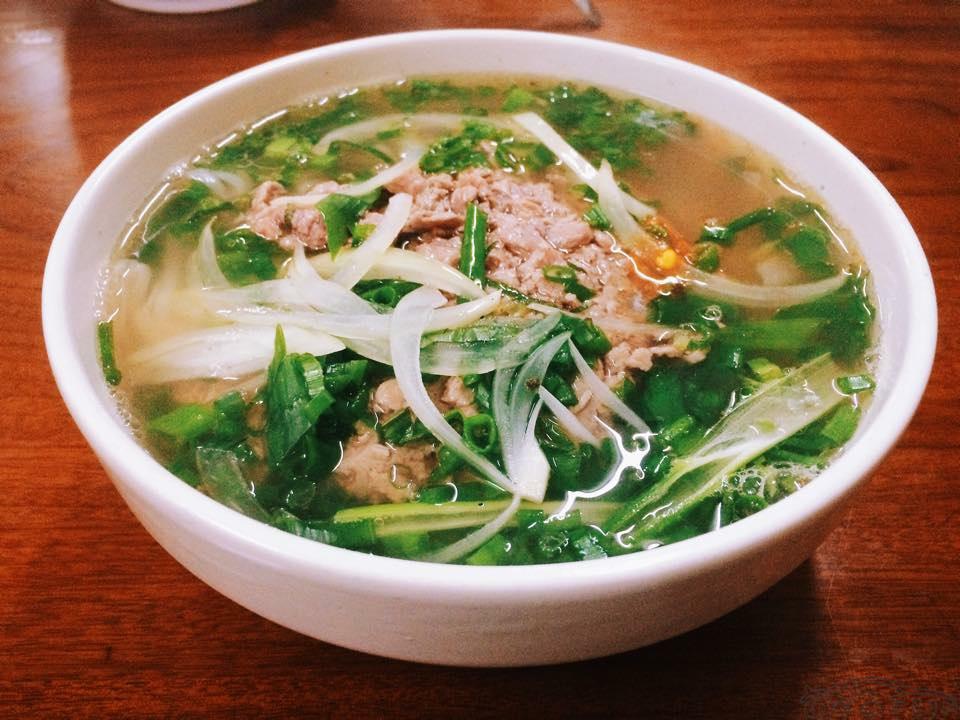 (Photo: Internet)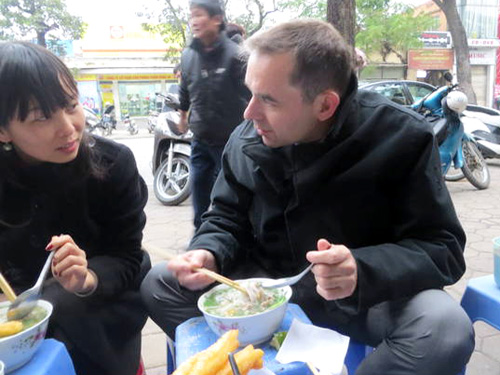 French Ambassador in Hanoi at Pho Tu Lun (Photo: Internet)
Pho Vui
Add: 25 Hang Giay, Hoan Kiem
This amazingly small yet always busy
pho
restaurant, located at the heart of the Hanoi's old quarter is a favorite spot for both local and foreign visitors. A family-owned business is currently operated by two siblings; Pho Vui is famous for its quality of beef. The owners are quite generous to fill up their bowl of
pho
with more meat than other restaurants. The noodles are soft and taste good.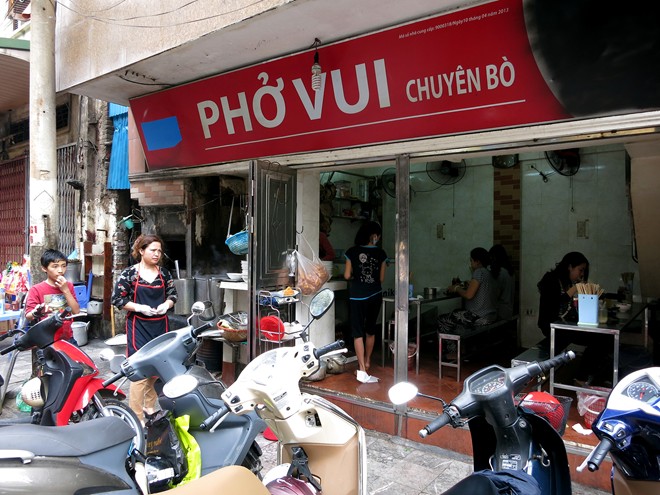 (Photo: Internet)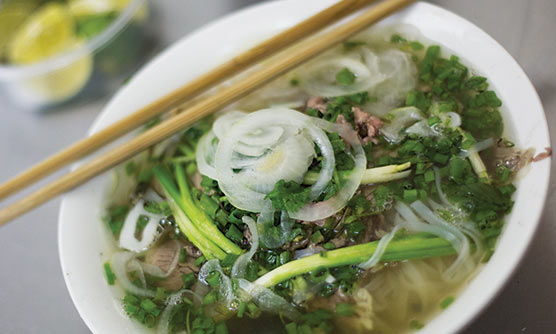 (Photo: Internet)
Pho Suong
Add: 24 Trung Yen, Dinh Liet, Hoan Kiem
Another popular destination for local
pho
lover, Pho Suong here is a typical
pho
restaurant in Hanoi: small, full of aroma of ginger, cinnamon, anise star etc. Pho Suong is the only
pho
restaurants in the city using a meat slicing machine. The meat is delicious and has various types of cut, of which the brisket is the most favorite.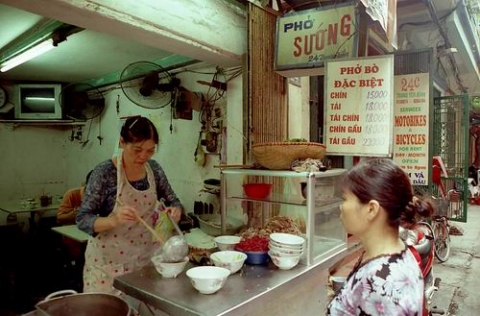 (Photo: Internet)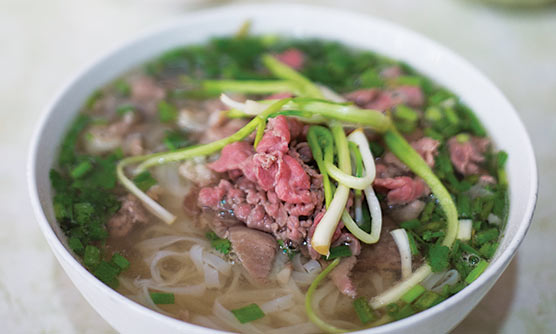 (Photo: Internet)
Pho Thin Bo Ho
Add: 61 Dinh Tien Hoang, Hoan Kiem
Situated in a small alley facing the famous Ho Guom (Sword lake), this
pho
is another favorite spot for both locals and tourists after hours strolling around the old quarter. The broth here is clear and slightly sweet. The beef tastes delicious while the noodles are perfectly tender.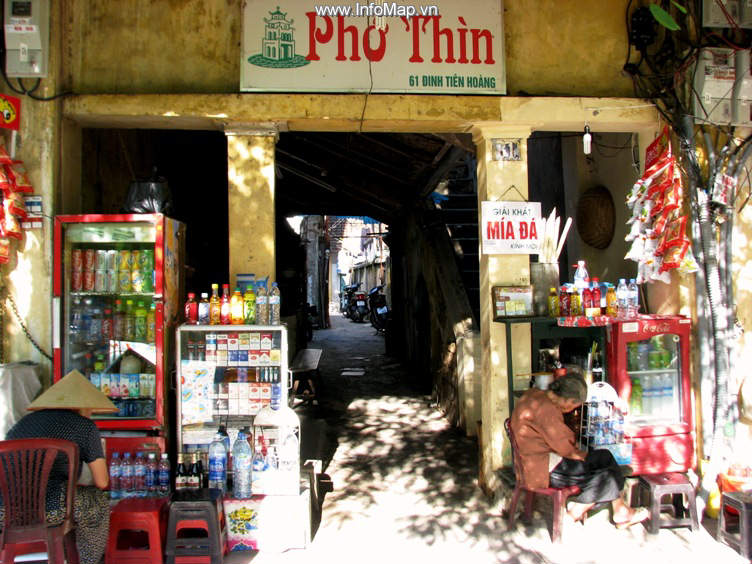 (Photo: Internet)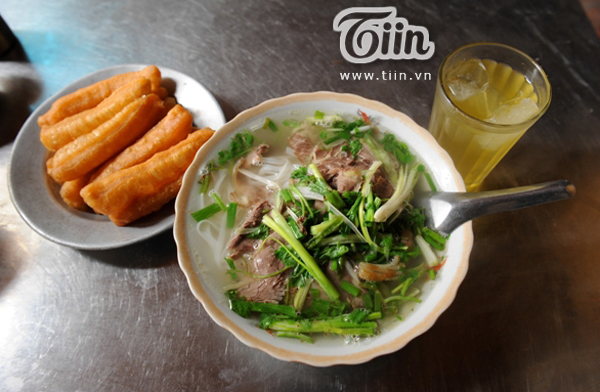 (Photo: tiin.vn)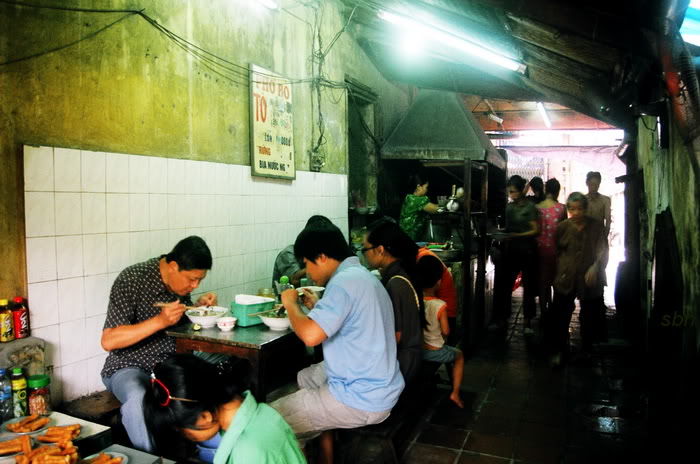 (Photo: Internet)
Pho Thin Lo Duc
Add: 13 Lo Duc, Hai Ba Trung
This pho
is quite different from other
pho bo
above. The beef is prepared in advanced and seasoned with garlic, salt and ginger. When an order is made, the beef is stir-fired with garlic, then added to the noodles before the broth is poured over the top. The stir-fried beef is tender and the broth is rich and lightly sweet. The
quay
(fried breadstick) is another plus for this
pho
because of its crispiness and after being soaked up in the broth, it does taste heavenly.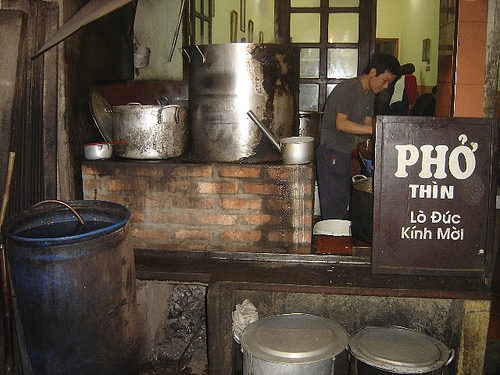 (Photo: Internet)
(Photo: vnp)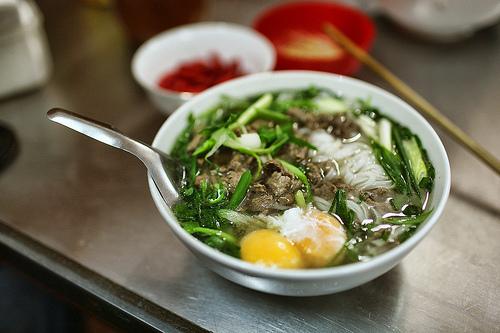 (Photo: Internet)
PD