(Cinet) - Located nearly the Binh Ba lobster island, Binh Hung is known as a green island of the city of Cam Ranh, Khanh Hoa with wild and glamorous beauty.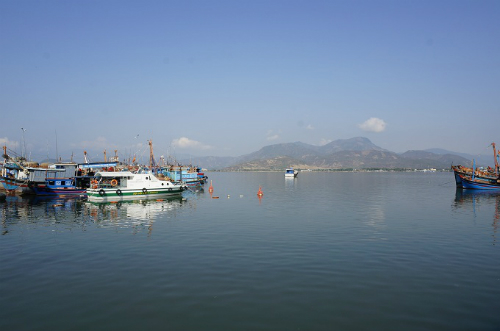 Wild beauty in Binh Hung island
Belonging to Cam Binh commune, Cam Ranh town, Binh Hung island nestled at the pass footing of the Binh Tien – Vinh Hy seaway. It was compared with "rough gem" and there are not many explorations by human.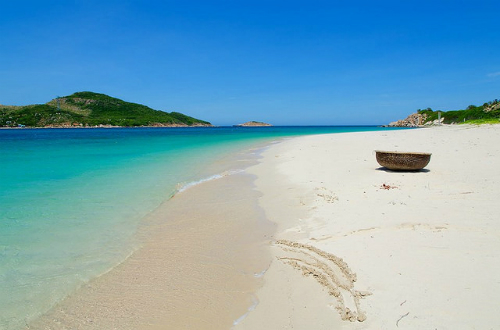 The white sand Kinh beach
Kinh beach is a hub of tourists ready coming to the Binh Hung island. It features white sand beaches stretching to the blue sea water and rocks with full size, unique shapes along the ocean as if it embraced and preserved the beauty of the beach.
From Kinh Beach, Binh Hung island is located about 1,000 meters though eye's view at the mid-bay. The island has a number of seafood cages, providing services such as restaurants, bringing visitors to the island, snorkeling, swimming, fishing, squid fishing, exploring freshwater springs, ...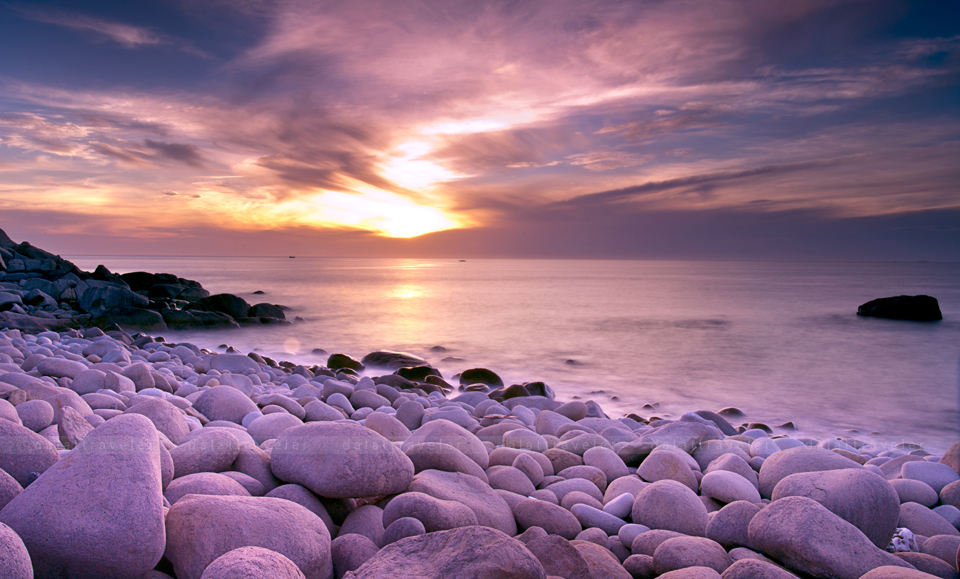 The Egg beach
Cool weather in the morning is suitable for sightseeing and traveling around the island. Discovering and learning simple dailylife of fishermen in Binh Hung is the thing that visitors not to be missed.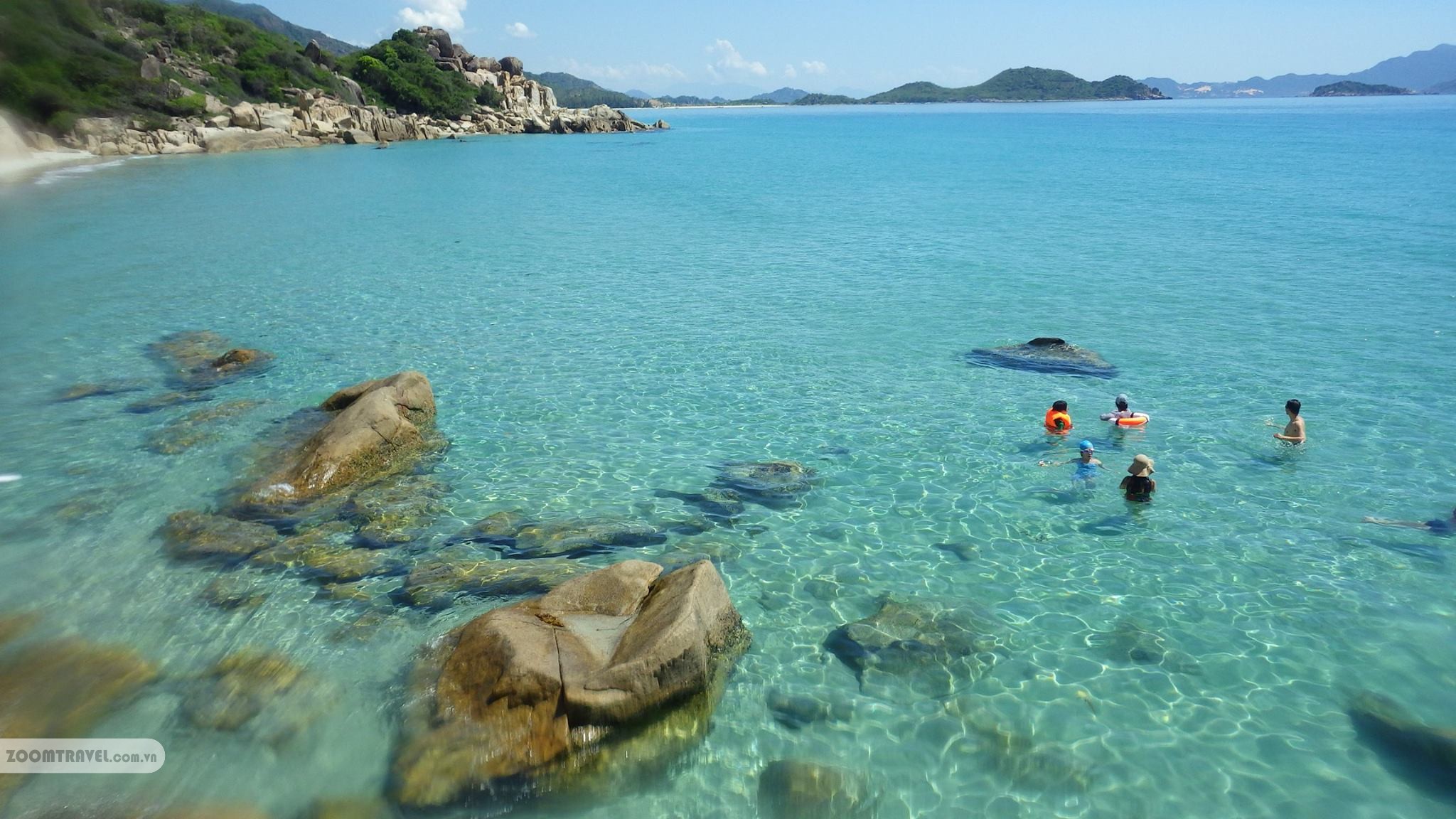 Immersing in the sea in Binh Hung
From here, travelers can visit Nom beach where owned many beautiful reefs and learn the community culture through the Nam Hai tomb, Ba Temple, Binh Hung temple, climb Hon Bu mountain to visit Hon Chut lighthouse,...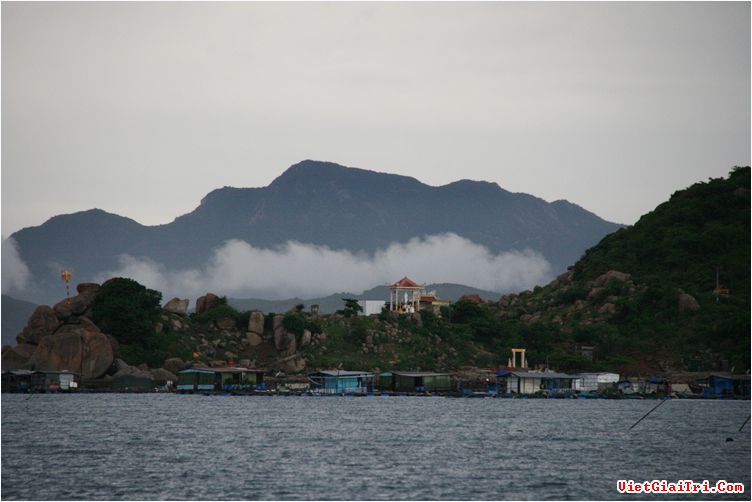 Hon Chut lighthouse
Travelers can rent a boat to visit a fishing village, immersing in the sea, snorkeling, exploring the pristine beaches as Egg beach, San beach, Chuoi beach and the cool fresh water springs ...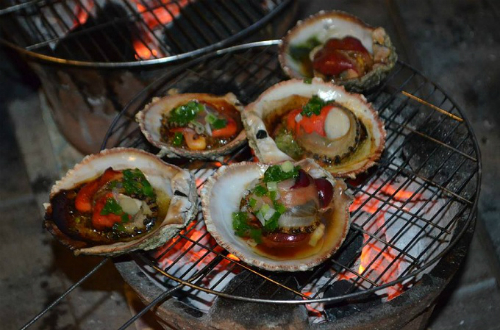 Enjoying seafood in Binh Hung
Besides, tourists can visit a cage to enjoy fresh seafood dishes such as grilled lobster, grilled fresh squid satay, chilli salt grilled cobia, abalone, 'bong' snails, garlic snails, 'giac' snails, moon snails, mussels ...
Ngoc Anh