(Cinet)- Readers from the travel magazine Travel + Leisure has named Nam Hai in the list of best resort hotels in Southeast Asia.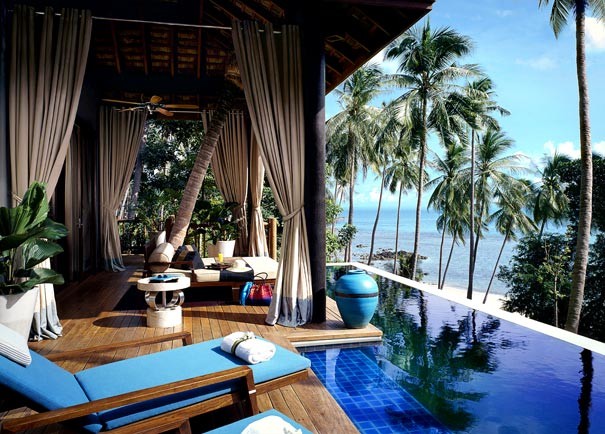 photo: namhai
Scored the points of 95.63, Nam Hai ranked at 2nd place, after 137 Pillars House from Chiang Mai, Thailand. The resort is located in Hoi An, one of Viet Nam's UNESCO World Heritages. Nam Hai's architecture and interior design present a dramatic play on wind and water inspired by ancient feng shui philosophy and the grandeur of the Tu Duc royal tombs of Hue. A calm, tropical shore on Ha My Beach, one of the most beautiful beaches in Vietnam, this resort offers its guests three expansive swimming pool, a special spa on a lotus pond and some fine dining restaurants of Eastern and Western cuisine in the privacy of its 100 retreats, elegantly finished with Vietnamese lacquer and diaphanous silk.
Thailand proves to be one of the most popular destinations in South East Asia with seven hotels in the list.
source: toquoc