(Cinet)- As the capital of thousands of years of civilization and the cultural and political center of Vietnam, Hanoi annually welcomes millions of tourists to visit and go business. Hanoi hotel system not only comes up to the world's standard but it also creates a good impression for visitors coming to the capital. The list of top 5-star hotels in Hanoi is following.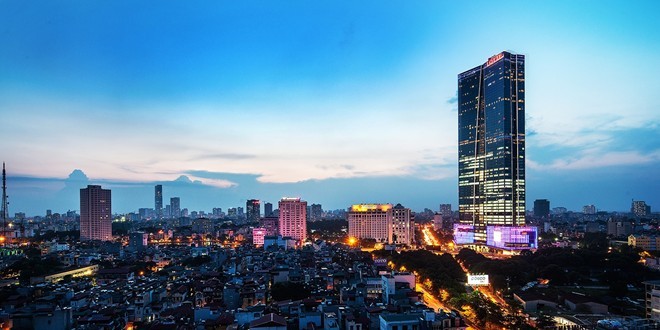 Lotte Hotel Hanoi
1. Lotte Hotel Hanoi (54 Lieu Giai Street, Ba Dinh District, Hanoi).
Located on floors 33 through 64 floors of Lotte Center which is the second tallest building in Vietnam, this can be considered as the tallest hotel in the capital city. By luxurious interior and wonderful landscape, the hotel was impressed with customers.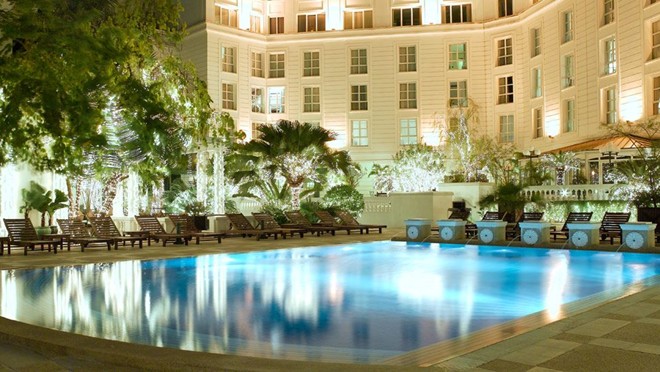 Sofitel Metropole
2. Sofitel Metropole, 15 Ngo Quyen Street, Hanoi.
Hotel with ancient architecture under the French colonical and the location near by Hoan Kiem Lake and City Opera House. Constructed in 1901, this is the first 5-star hotel in Hanoi and the hotel with the highest room price from 7.6 to 8.4 million VND per room.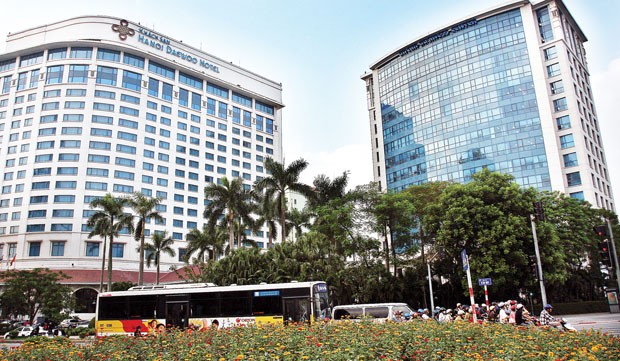 Hanoi Daewoo Hotel
3. Hanoi Daewoo Hotel, 360 Kim Ma Street, Ba Dinh District, Hanoi.
Opened since 1996, the Hanoi Daewoo Hotel is a 5-star hotel in modern, luxurious, blending with oriental culture architecture. With over 400 rooms, the hotel is the biggest room service in the city.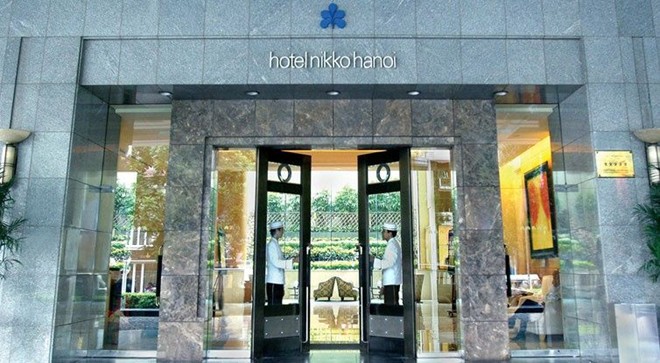 Hotel Nikko
4. Hotel Nikko, 84 Tran Nhan Tong Street, Hai Ba Trung, Hanoi.
Belonging to Nikko international corporation of Japanese airlines, the hotel is a luxurious hotel with views of the center of Hanoi capital and Unified Park. Situated between the green parks and lakes, this is the appropriate place for travelers to rest in the center of the city .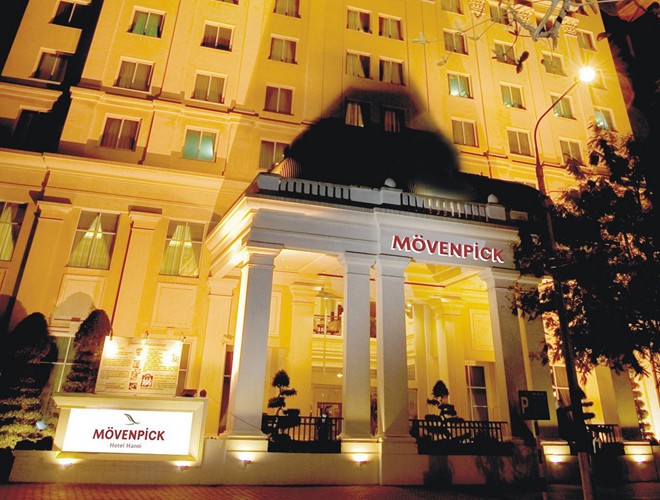 The Moevenpick Hotel
5. The Moevenpick Hotel 83A Ly Thuong Kiet, Hoan Kiem District, Hanoi.
The Hotel is constructed in nicely French architecture with modern equipment. Around the hotel, there are full of complex from restaurants, entertainment, business center, wifi ... meets the needs of recreational and leisure travelers.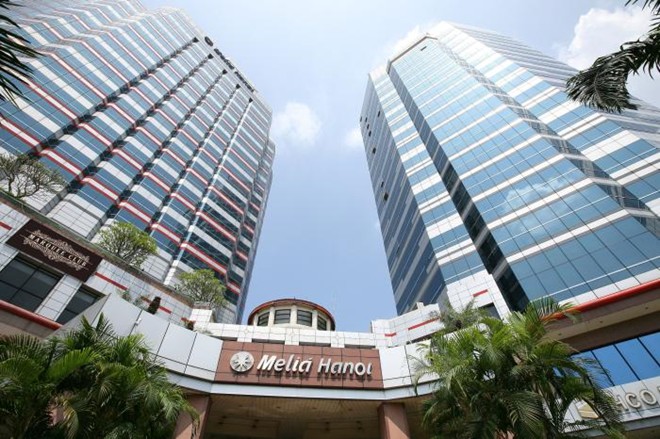 Melia Hotel
6. Melia Hotel, 44 Ly Thuong Kiet Street, Hoan Kiem District, Hanoi.
With modern Western architecture, Melia hotel located at central district of diplomatic and financial of the city, close to many attractions such as Hoan Kiem Lake, One Pillar Pagoda, St. Joseph's Cathedral, Ho Chi Minh Mausoleum... Melia also is very vibrant at night with a combination of bars and entertainment services.
Ngoc Anh
Source of photos: www.news.zing.vn