(Cinet)- Tay women usually use cotton fabric dyed with indigo; therefore the major color of their garments is indigo. Women also wear khan mỏ quạ (a type of headdress that mounts on top of the hair when being worn), five-flapped dresses with belts and silver accessories, such as necklaces and bracelets
Tay people's traditional garments use cotton dyed in indigo with very little patterns. No one knows exactly when brocade weaving first became a part of Tay people's life, but the beautiful and colorful brocade clothing woven by them has been famous for quite a long time.
Indigo dyed cotton and dyed silk are the main materials for brocade weaving. Today, because of the high cost of silk, wool is chosen to replace. The process of brocade weaving is completely handmade. Each colorful and beautiful brocade cloth is the result of Tay women's skillfulness and patience. Brocade cloth is use in making blankets, baby carriers, cover sheets and especially traditional costumes.
Fact:
Tay is the second largest ethnic group in Vietnam after the majority Viet ethnic group. There are about 1.7 million Tay people living in Vietnam. Most are in northern Vietnam in particularly in the Cao Bang, Lang Son, Bac Kan, Thai Nguyen and Quang Ninh Provinces.
Tay villages are usually based at the feet of mountains and are often named after a mountain, field or river. Each river has about 15-20 households. Tay people inhabit fertile plains and are generally agriculturalists, mainly cultivating rice.
A typical set of traditional costume for a Tay man includes quần chân què (a type of unpleated trousers) and five-flapped shirts with standing collars. Another type of shirt is the long one with the length of the front is over the man's knee. A man could also wear a four-flapped shirt with distinguished details including clothing buttons, round and low neck and two front pockets. In special occasions like festivals, Tay men often put on white shirts, therefore they are often referred as white men, in order to identify themselves with Nung's men who usually wear indigo shirts.
A Tay woman traditionally wears five-flapped dress, long culottes with belt, hairdress and canvas shoes. Her belt is of a long piece of cotton dyed in mono-color which brings the gracefulness to the whole set of costume. In special occasions, a white shirt is also added underneath the dress. In the past, Tay women used to wear dresses a lot but today they prefer trousers. A pair of woman's trousers basically has the same design with man. Their headdresses are quite similar to Viet women's.
Tay people do not use much embroidery or other decorations on their garments. Using indigo fabric intensively and wearing white shirt underneath dress/coat are the two most unique features in Tay fashion. However, in terms of brocade weaving, they do create their own exclusive patterns. In blankets and altar covering sheets, the patterns on brocade clothing often depict religious topics, including the Heaven and the Earth (by adding extra details at the edges of blankets) and various human protecting Gods, as well as plants and animals representing normal life. Patterns in shape of square and rectangle which are strictly divided into upper and lower parts are considered as the most recognized characteristic that we can only find in Tay people's fabric weaving.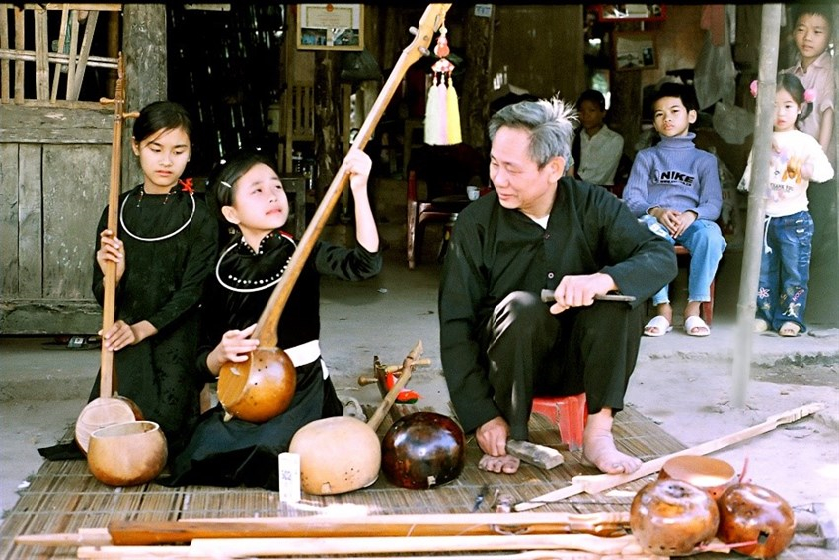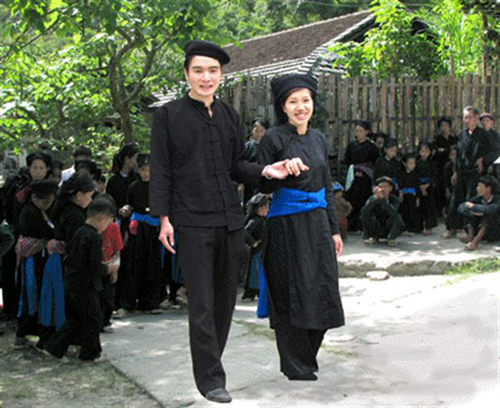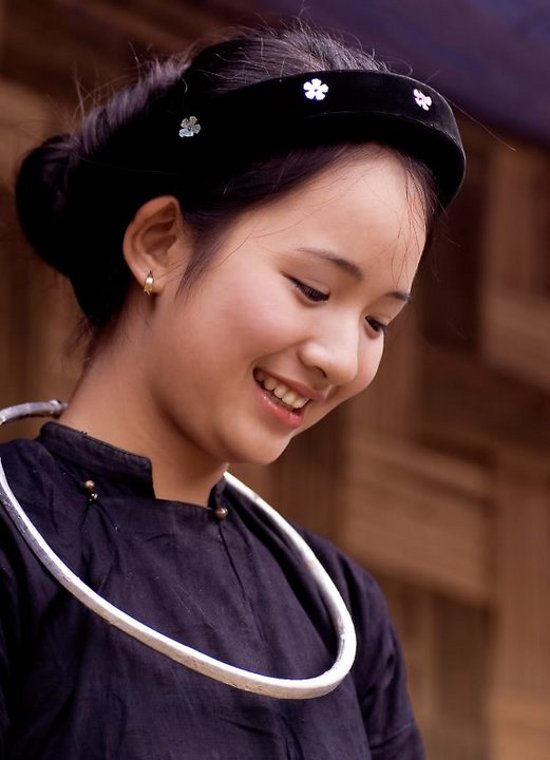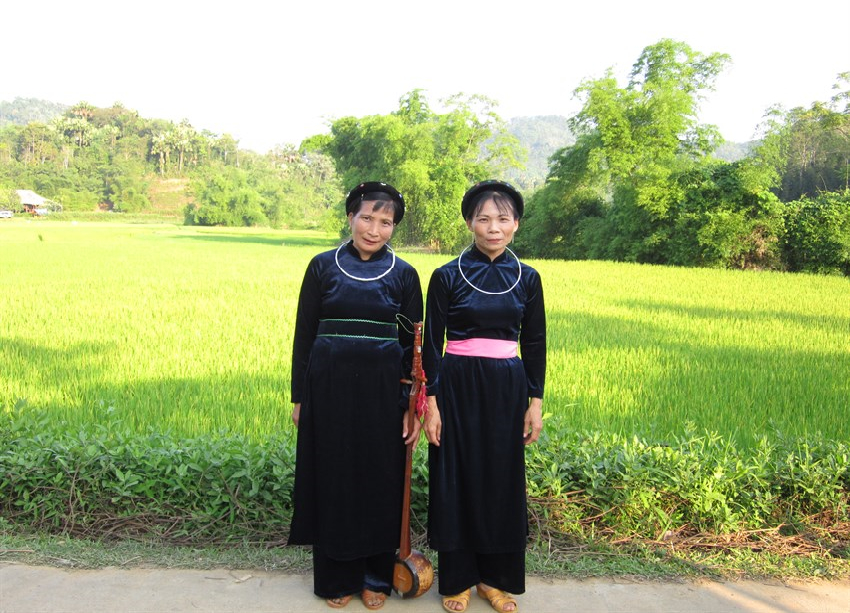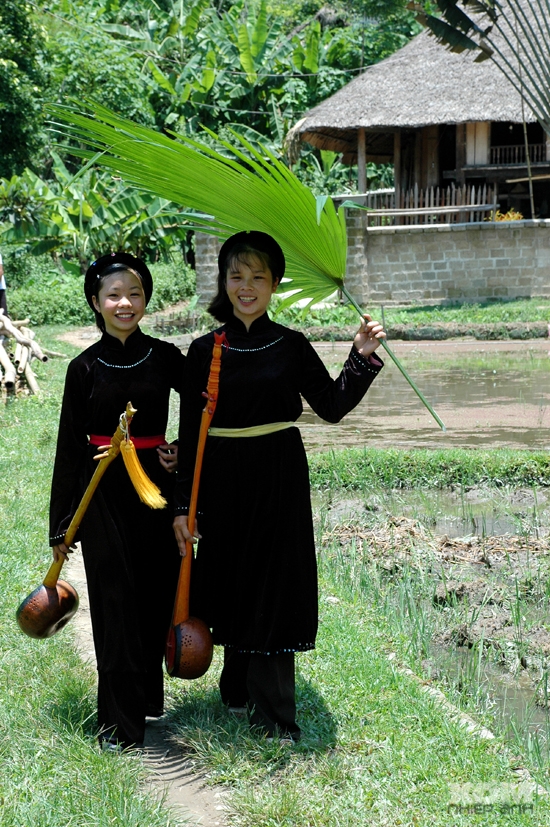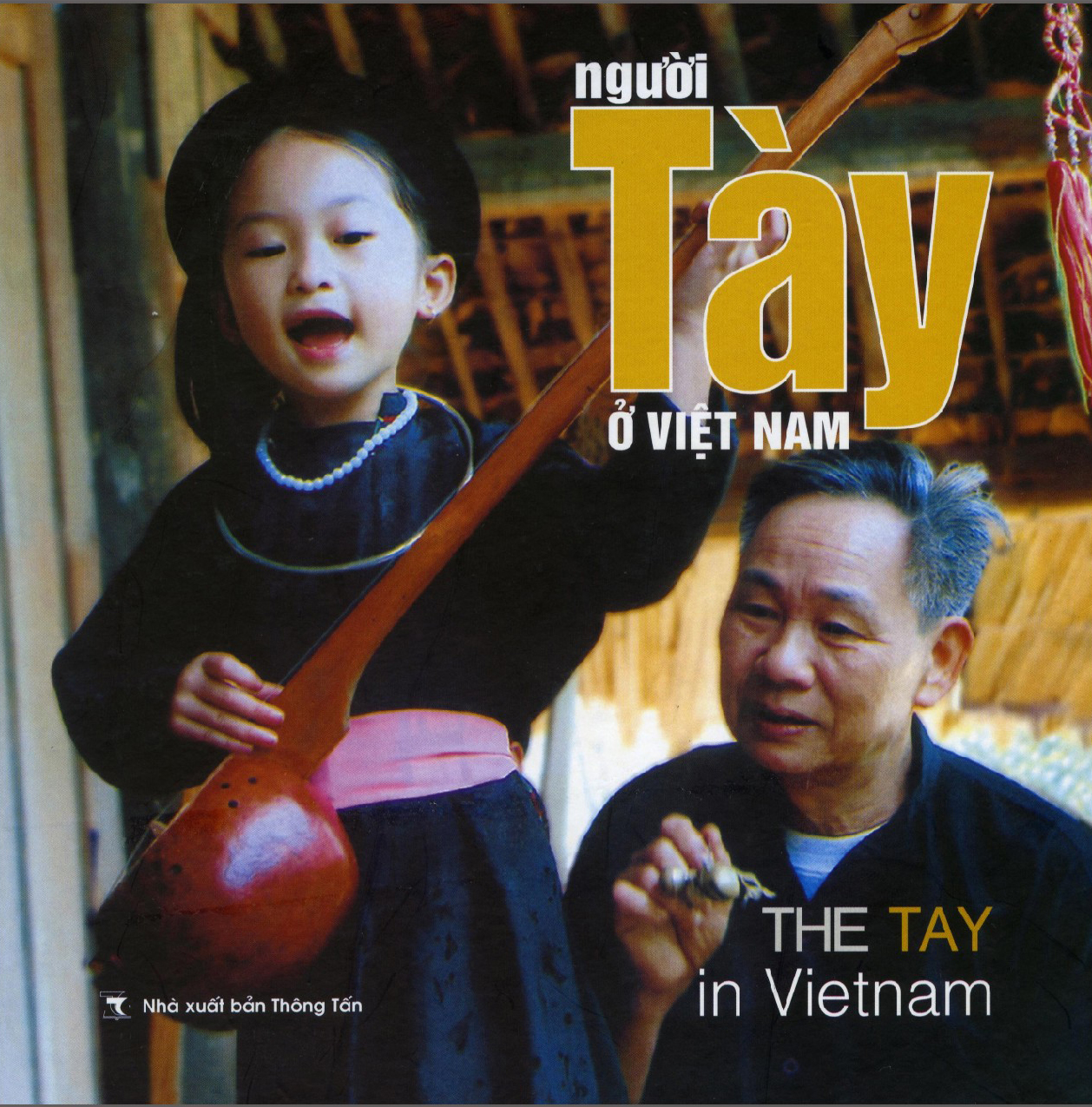 Picture ( Source Internet

)
Phuong Do