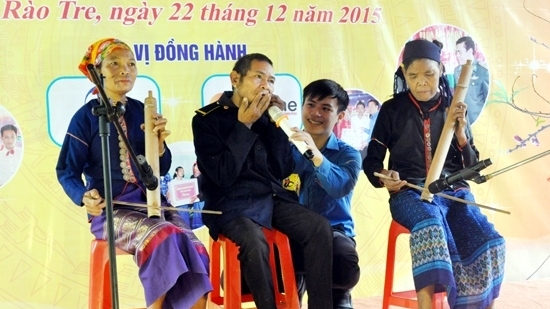 Illustrative image
(Cinet)- The traditional Tet of the Chut ethnic group in Huong Lien commune's Rao Tre hamlet in Ha Tinh province was celebrated on December 22.
This is one of the two traditional Tet festivals celebrated by the Chut in Rao Tre annually, alongside the "Lap Lo" Tet on July 7 lunar calendar, which also aims to pray for harmonious weather and a bumper crop.
The event drew the attendance of local authorities, people from the Chut ethnic group and most notably the Ruc ethnic youth from the central province of Quang Binh.
On the occasion, the Ha Tinh provincial Youth Union, the Vietnam Posts and Telecommunications Group (VNPT) Youth Union and the Border Guard Command of Ha Tinh presented 70 gifts worth VND500,000 each to Chut households as well as to outstanding young people from the Chut and Ruc ethnic minority groups.
Over the past years, with support from local authorities and the whole community, the lives of the Chut people in Rao Tre have gradually been improved, especially after Ha Tinh province implemented the project "Preserving and developing the Chut ethnic group".