(Cinet)- With seven Cham towers listed as Vietnam National Heritage, Binh Dinh is an attractive destination for visitors who are interested in discovering the mysterious Cham culture.
Binh Lam Tower
Remotely located at Tuy Phuoc district, Binh Lam Tower is one of the first Cham towers in Binh Dinh, built between the end of the 10
th
and the beginning of the 11
th
century. The tower is 20m high with three levels and famous for its ornaments representing the architecture style of Cham culture. Built entirely with Cham bricks, the tower has its main gate facing the west. One of the most noticeable features of Binh Lam is its false doors with their arches rising in the shape of a spear. Combined with other details, including the lacking of ornaments on the walls and new decoration patterns, Cham experts often regard Binh Lam as a signal to the flourish of Binh-dinh style, a new style of Cham art which transferred from the graceful and delicate to the spectacular and powerful architecture style. The tower was listed as National Heritage in 1993.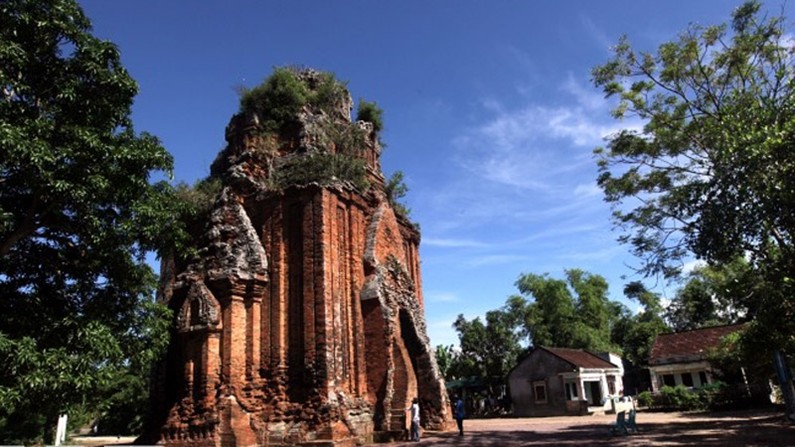 Binh Lam Tower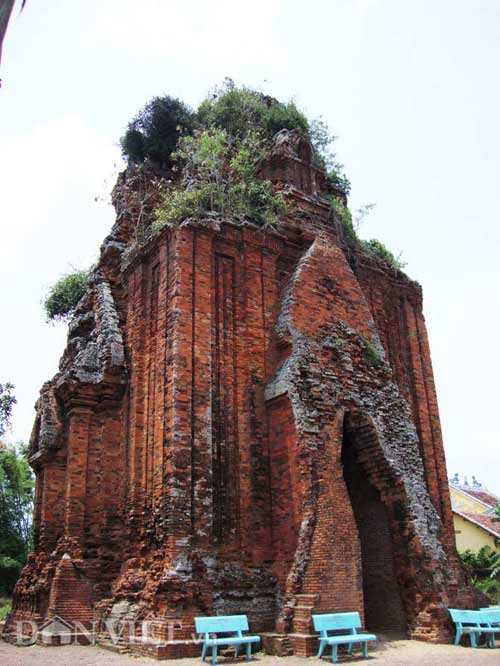 The tower is built entirely with Cham bricks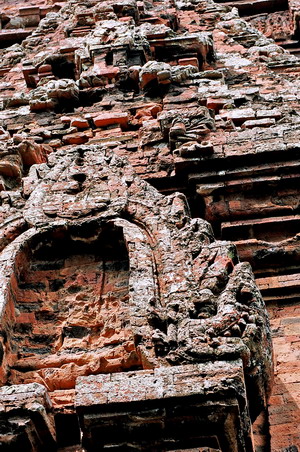 One of the false doors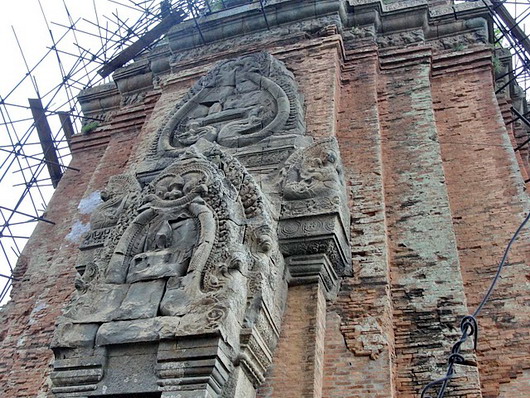 The tower in conservation
Banh It Tower (Silver Tower)
Built between the end of 11
th
and the beginning of the 12
th
century, Banh It is actually a group of four towers located on a hill of Tuy Phuoc district. Banh It means a kind of local rice cake with the shape of an upturned corner hat which is similar to how the locals see the tower from afar. The French, however, called it as Silver Tower. Each tower of the group has its own feature and style. The main tower looks grand; the southern saddle-shaped one has a sense of romance; the southeastern tower with decorative ground-shape items on different layers bares excitements and extroversion; and the gate-tower has a sense of dignity and meditation. Banh It Tower was listed as National Heritage in 1982.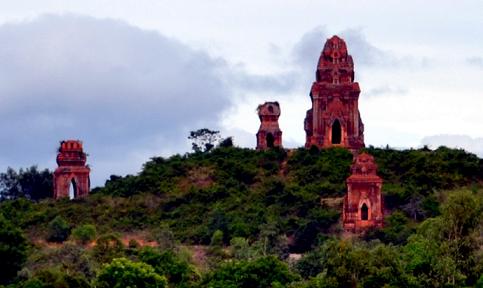 The group of tower from afar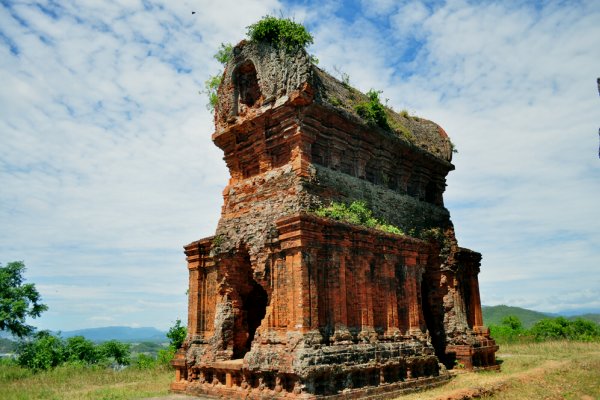 The saddle-shaped tower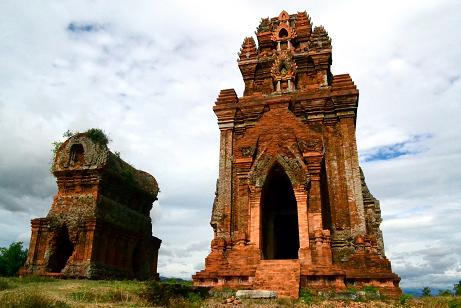 The saddle-shaped tower and the main tower No 2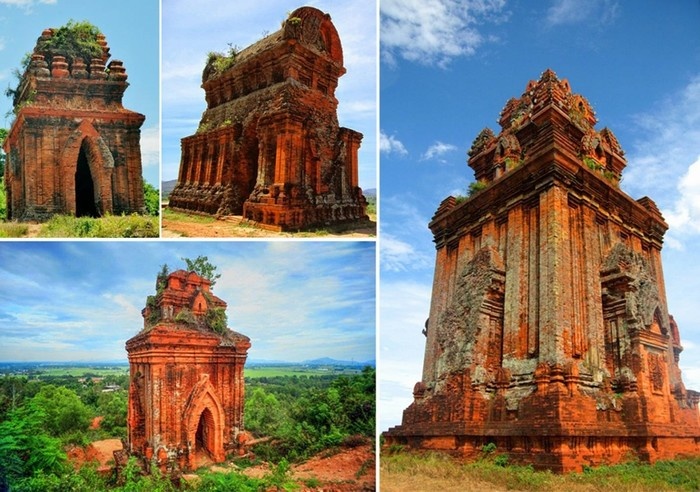 Banh it is a group of four Cham towers
Phu Loc Tower (Golden tower)
Phu Loc tower is located on the top of a small hill at the city of Quy Nhon. Visitors to the tower can also enjoy a magnificent view of the immense grass fields of An Nhon and Phu Cat districts. Phu Loc is another tower that best represents the Binh Dinh architectural style of Cham towers. The tower is listed as National Heritage in 1995.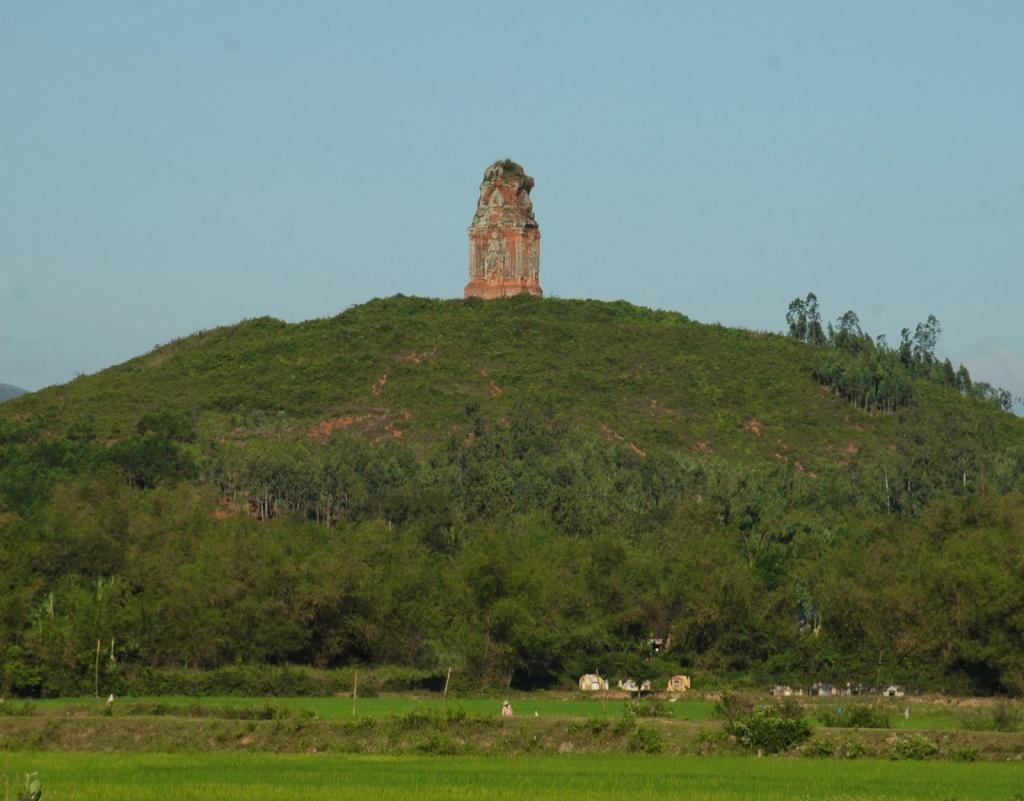 The lonely Phu Loc tower on top of the hill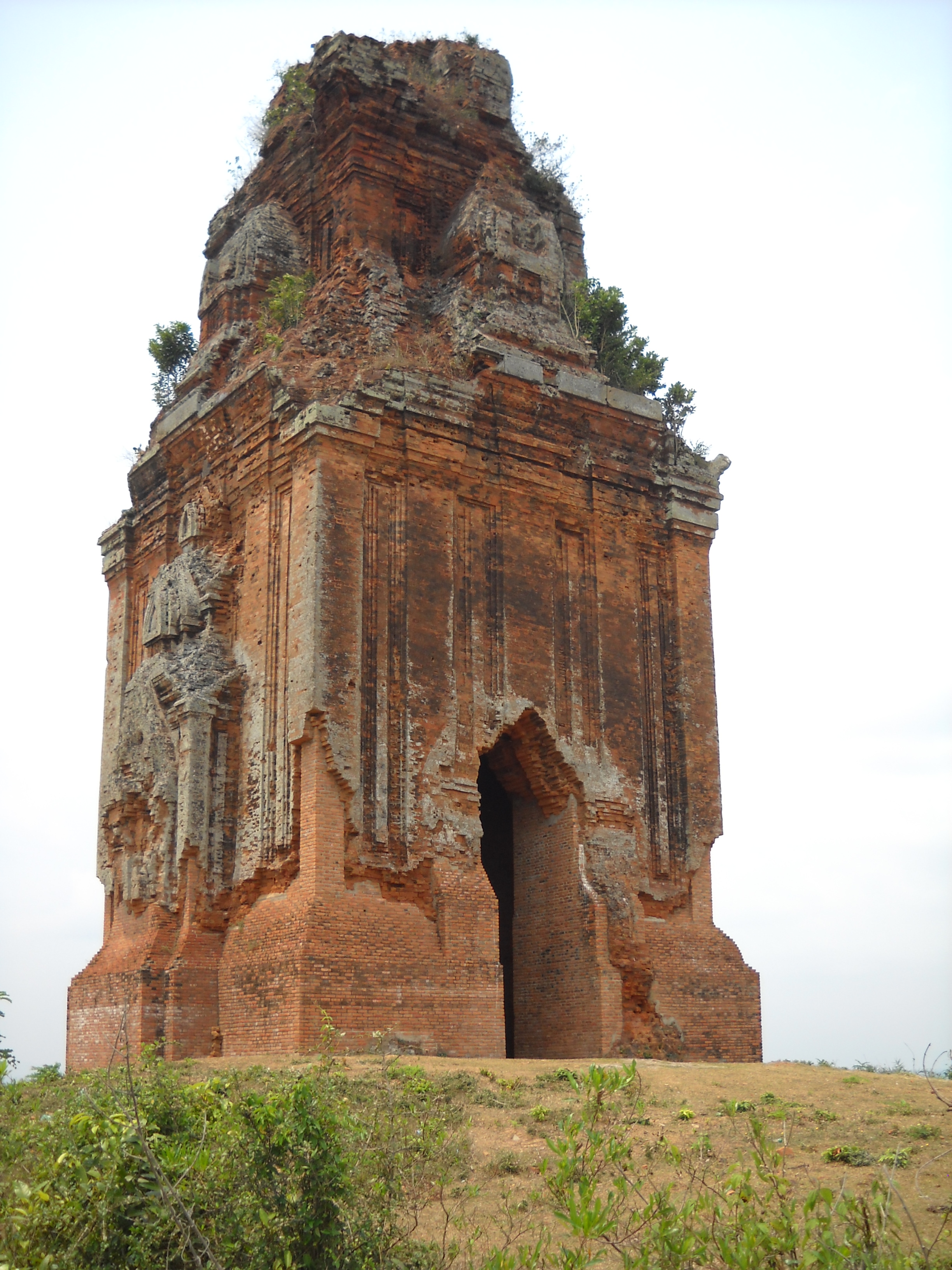 To be cont.
PD